Secluded away down a quiet brick lined alley within the UNESCO World Heritage City of Luang Prabang, intrepid travellers will have their explorations rewarded with the exquisite experience that is the Spirit House Luang Prabang.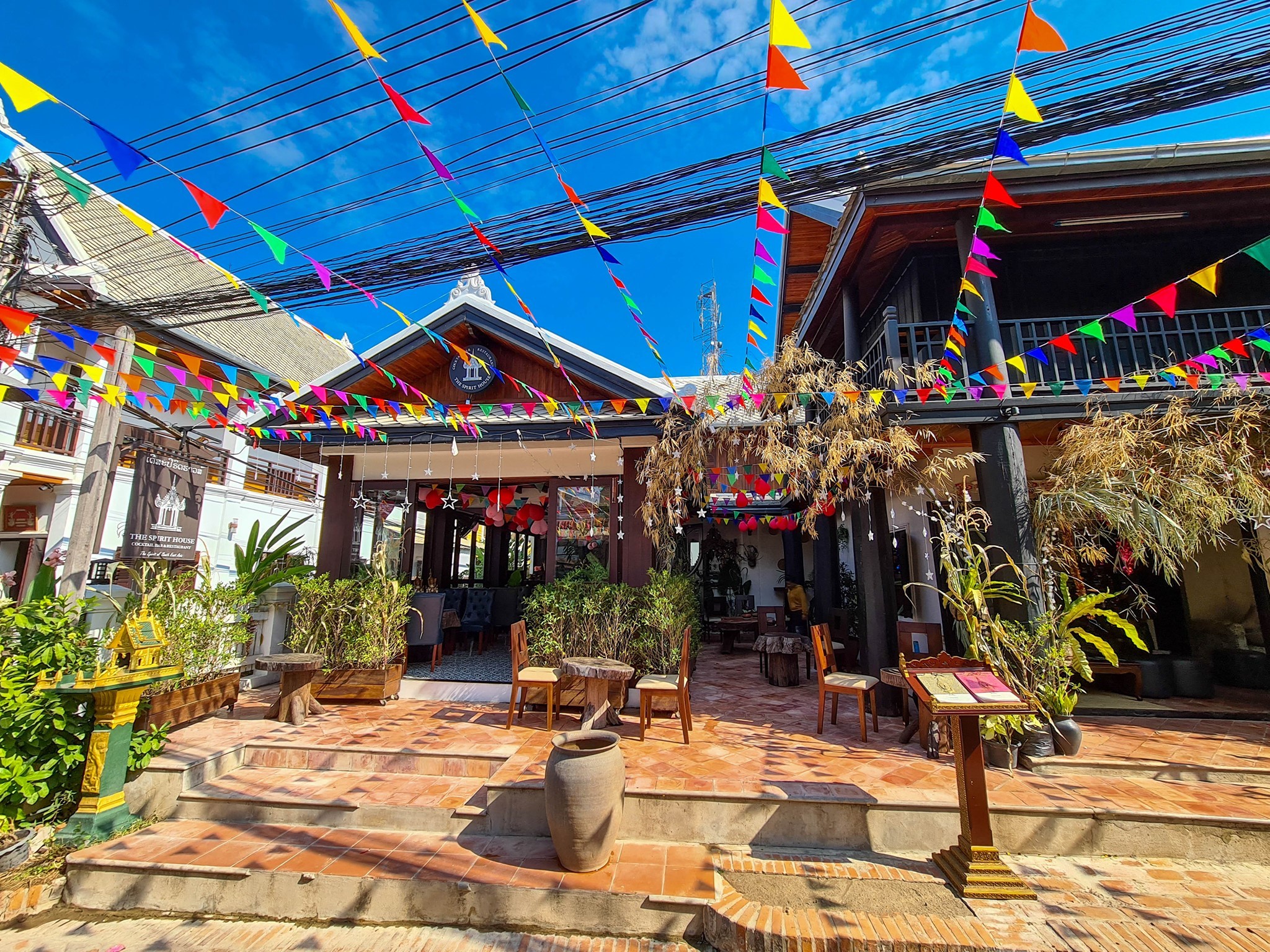 The boutique offerings of Spirit House will delight cocktail lovers with their unique offerings of artisan cocktails, designed to showcase the best of Lao flavours and ingredients, expertly mixed with highest quality spirits. Gin lovers will fall in love with their carefully curated range of the highest quality gins, or be delighted by Spirit House's in-house blended dry and botanical gin creations. Whiskey lovers will be thrilled to discover an exquisite selection of single malts, bourbons or their in house blend, lovingly created to highlight the rich earthy flavours.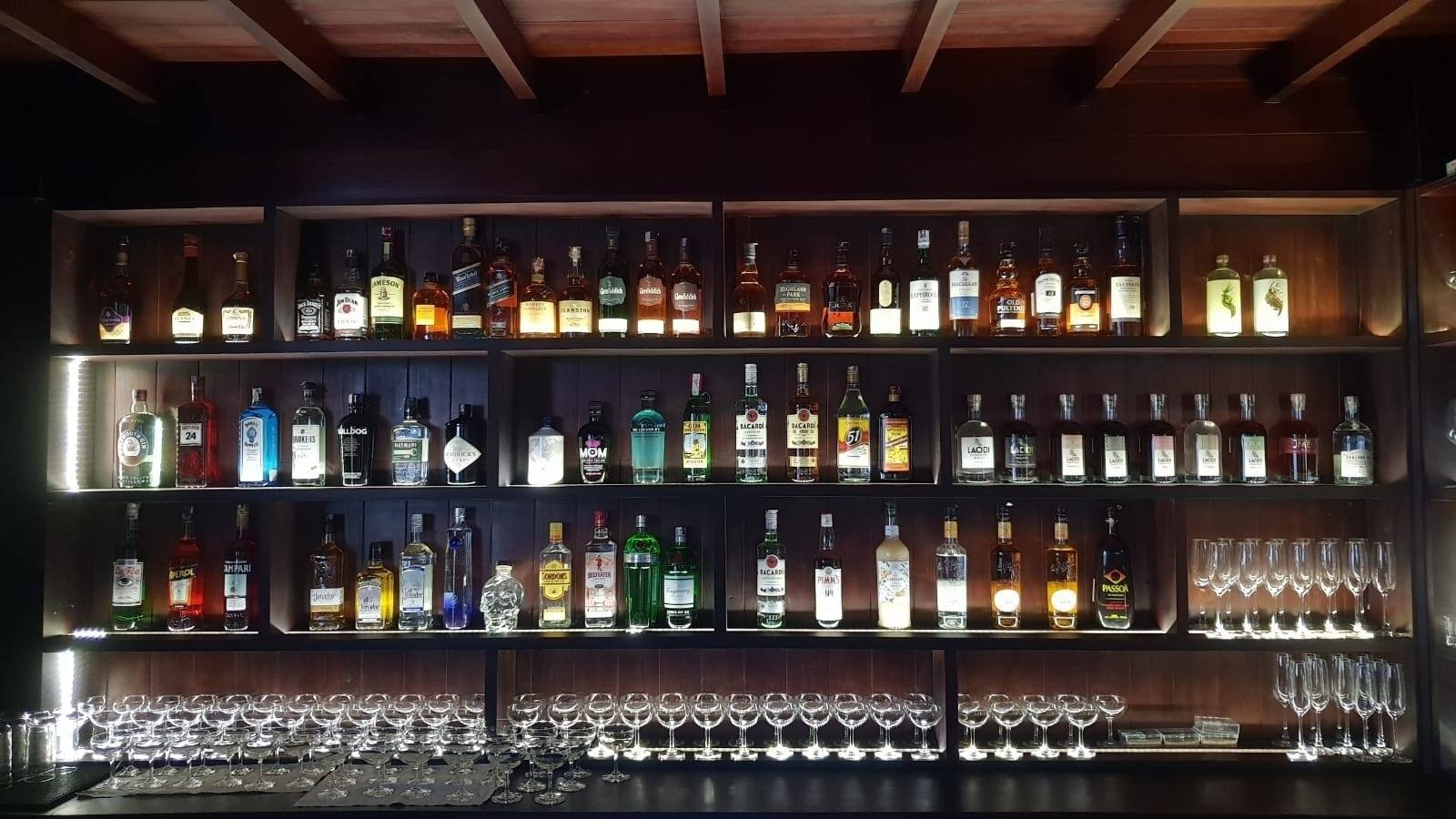 As well as their signature drinks, the selection of classic cocktails has been curated to offer something for everyone. Even within the range of classic cocktails there are some unique offerings, such as the Ultimate Gin and Tonic. Their most popular cocktail, this simple twist on a classic choice features a single large ice cube of frozen Campari, which slowly melts into the concoction, bringing out new flavours as you drink.
It's not just the drinks that draw people to the spirit house. The refined elegance of its design oozes with a timeless charm, a beautiful mix of contemporary design and traditional motifs. Locally sourced hand woven fabrics adorn hardwood tables, handmade earthenware platters present delightful snacks and scrumptious meals, lit by soft lighting recessed behind ancient wood panels. The carefully curated menu is printed on handmade paper, pressed from the same mulberry trees that are essential to Lao's traditional silks. Attentive and knowledgeable staff provide an unrivalled service, keeping drinks flowing and tables free of clutter without intruding on their guests. It is the attention to details like these that make the Spirit House more than just a great venue, but an experience.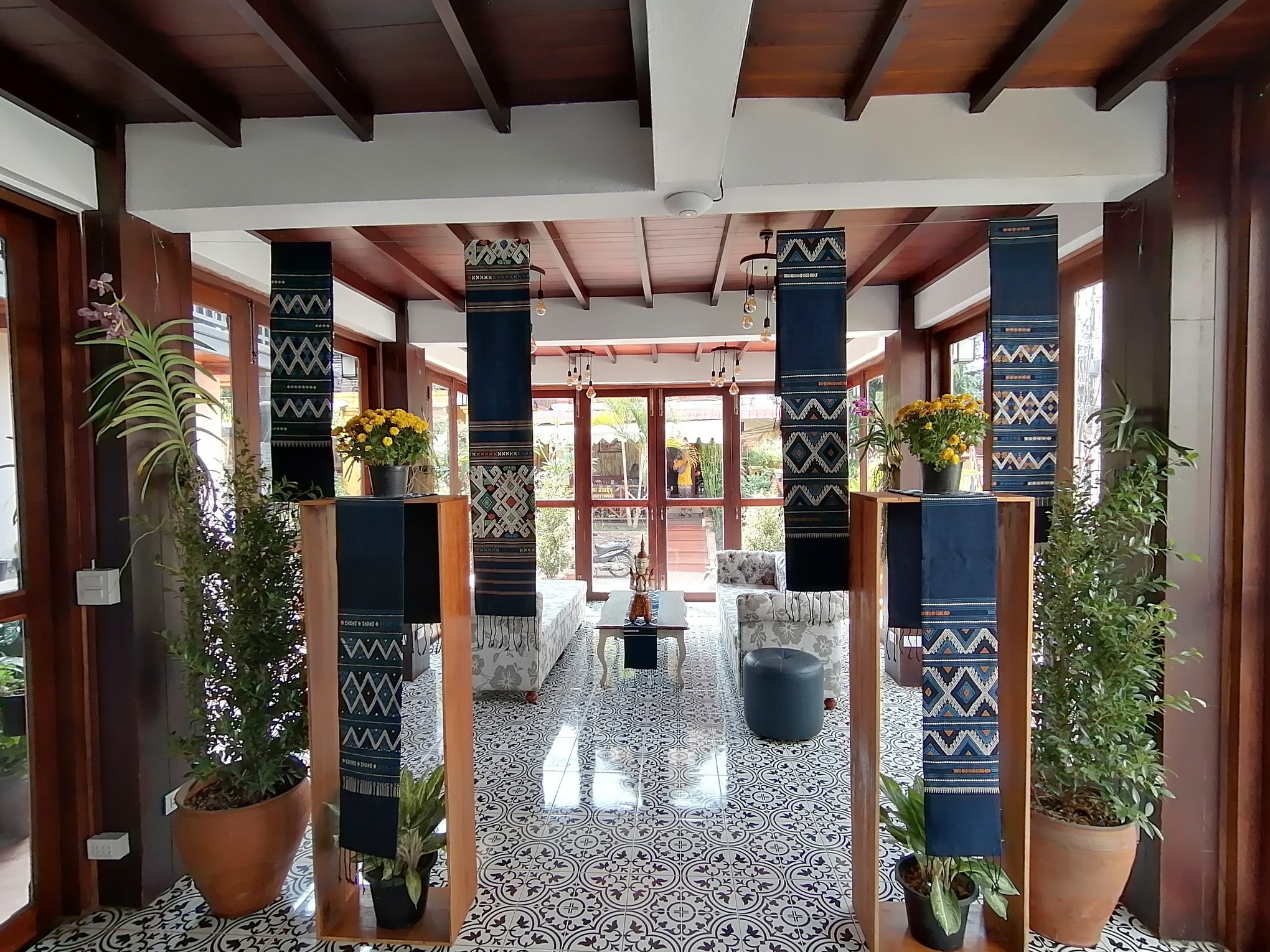 The Spirit House is redefining cocktail culture in Laos. As well as offering bartender training and cocktail mixing classes, they have been leading the way in showcasing the best of Laos. Winning best cocktail in Lao multiple times, The Spirit House has been proud to represent Laos at the ASEAN Bartender of the Year competition, the first time a Lao bartender has attended the event. The award winning Mi Lao is a distinctly Lao take on the classic cocktail and is a popular choice from their signature selection.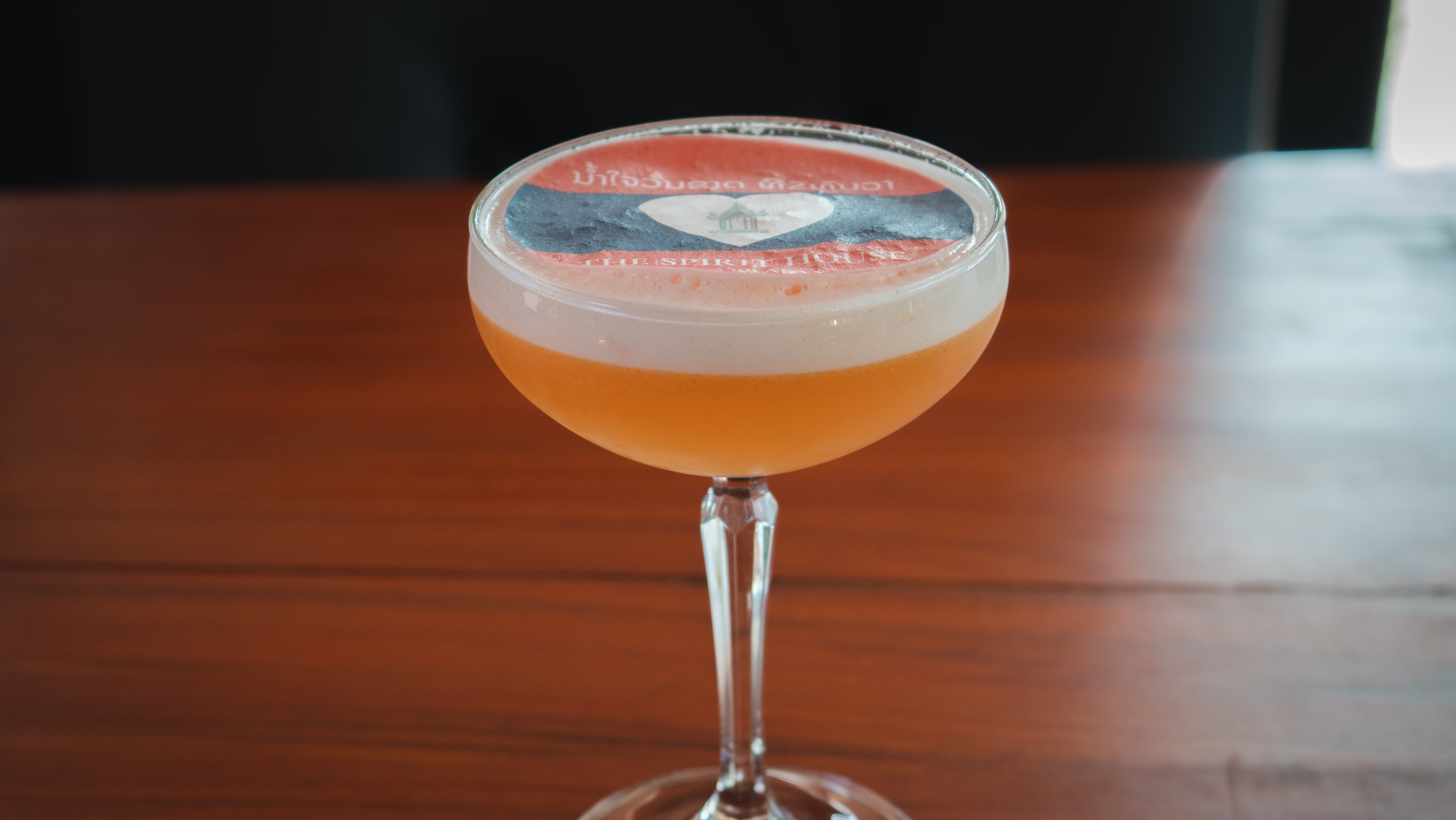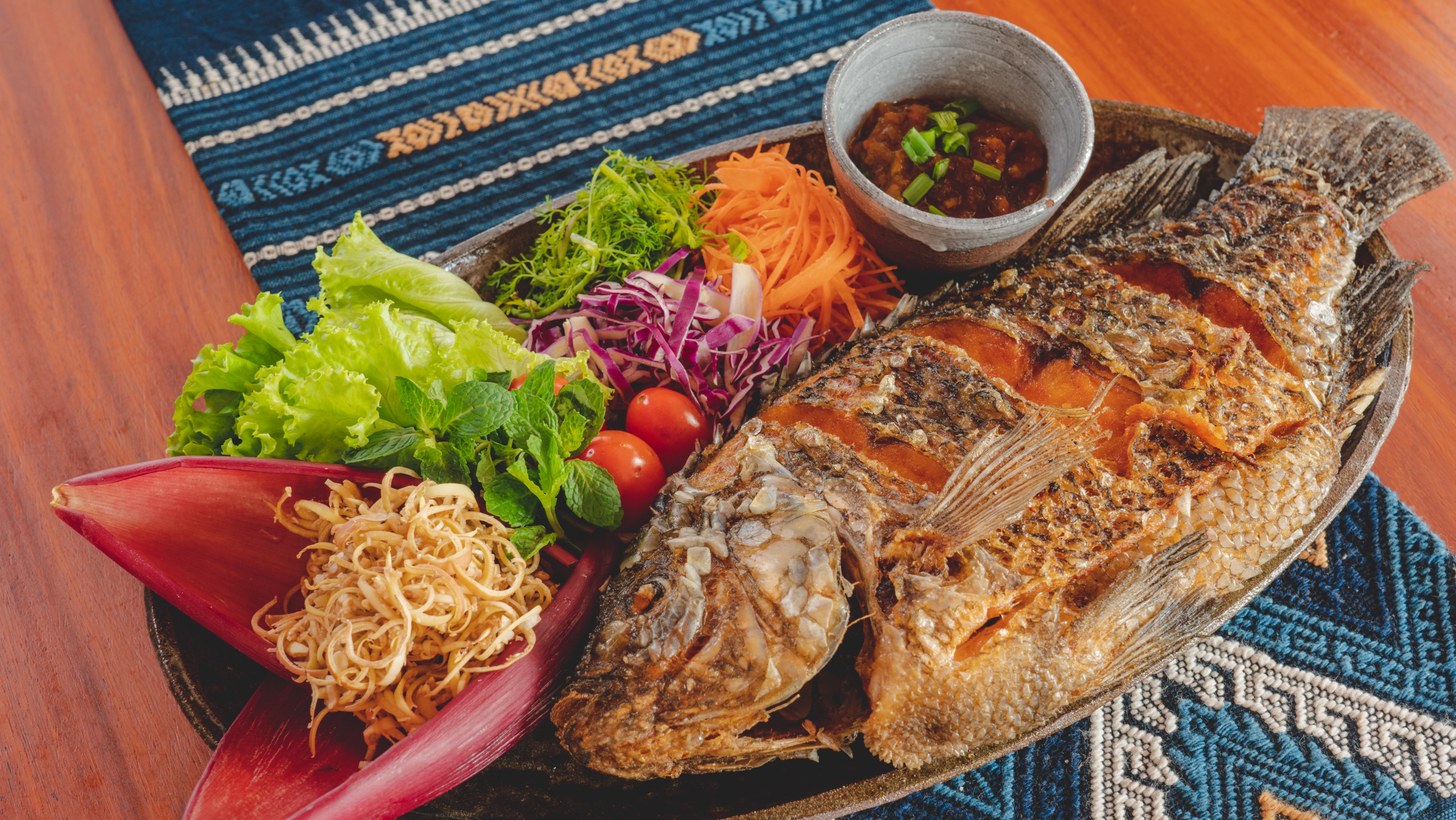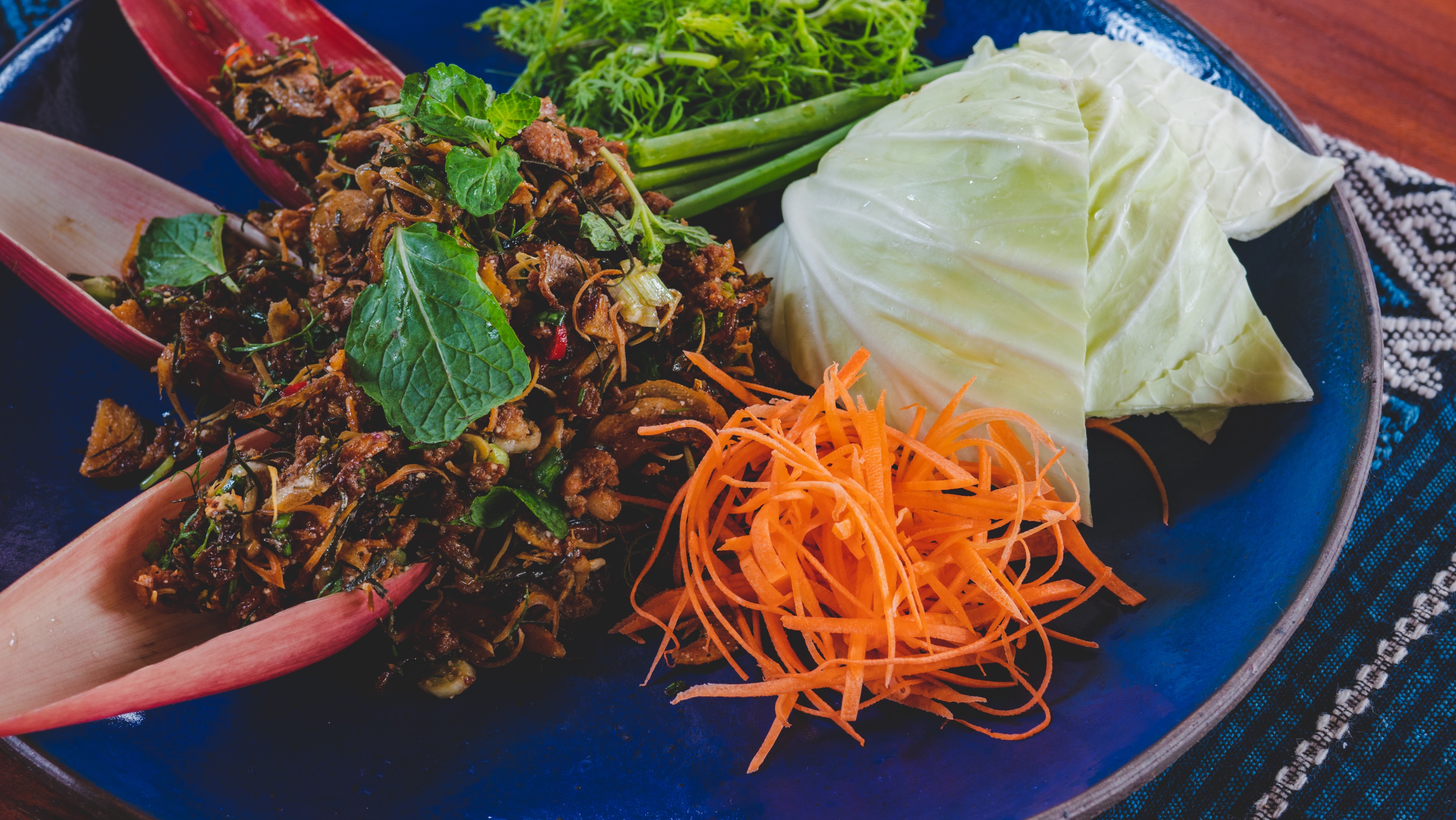 Quite simply the Spirit House embodies Luang Prabang with its unique fusion of traditional Lao elegance and classic European sensibilities presented in contemporary luxury. It represents everything that visitors love about Luang Prabang. No matter how long you plan to spend in this timeless city, a visit to the Spirit House is a must for everyone.
The Spirit House is located opposite My Lao Home, a short stroll from the Night Market. It is open weekends and holidays. Large events can be organised for special occasions, and the upstairs room is the perfect location for company meetings.