Projects for a better tomorrow
With our expertise and network, we have helped schools, corporations and charity organizations to plan their community service trips to Laos. Some of the previous projects include building bio-sand filtration system (Project MyLaoDrinkingWater) and solar panel to provide clean drinking water and electricity respectively.
Over 20 Villages and 50 projects done in Luang Prabang and Oudomxai since 2012.
PAST & FUTURE PROJECT OVERVIEW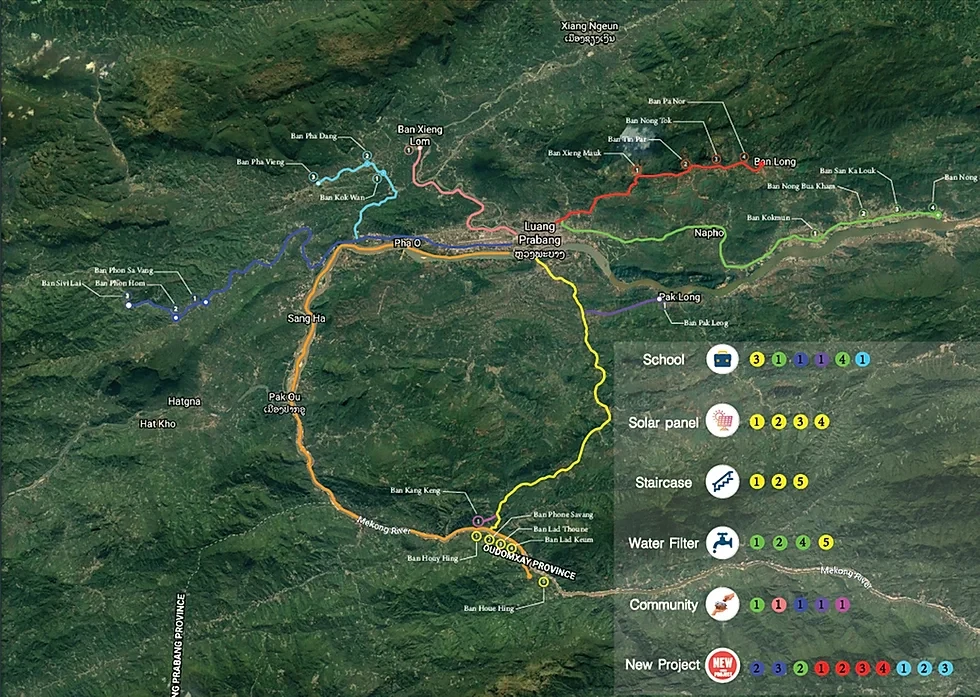 ➀PROJECT MYLAODRINKING WATER
EMPOWERING CHANGE through drinkable WATER
According to the United Nations, an estimated 24% of Laotians still do not have access to clean drinking water as of 2015.
Water is an indispensable part of healthy living. The people in Laos do not have access to clean drinking water. Their sources of water come from the Mekong River and mountainous areas. Water from these sources are rich in calcium carbonate. Prolonged drinking will lead to kidney stones and eventually kidney failure. Most locals could not afford medical care and even if they do, healthcare is limited. Sad to say, they will eventually succumb to their illness.
​​The Bio-Sand Filtration is a simple system that allows the locals to access to clean drinking water. This method is adapted from the Centre for Affordable Water and Sanitation Technology (CAWST) which is based in Calgary, Canada.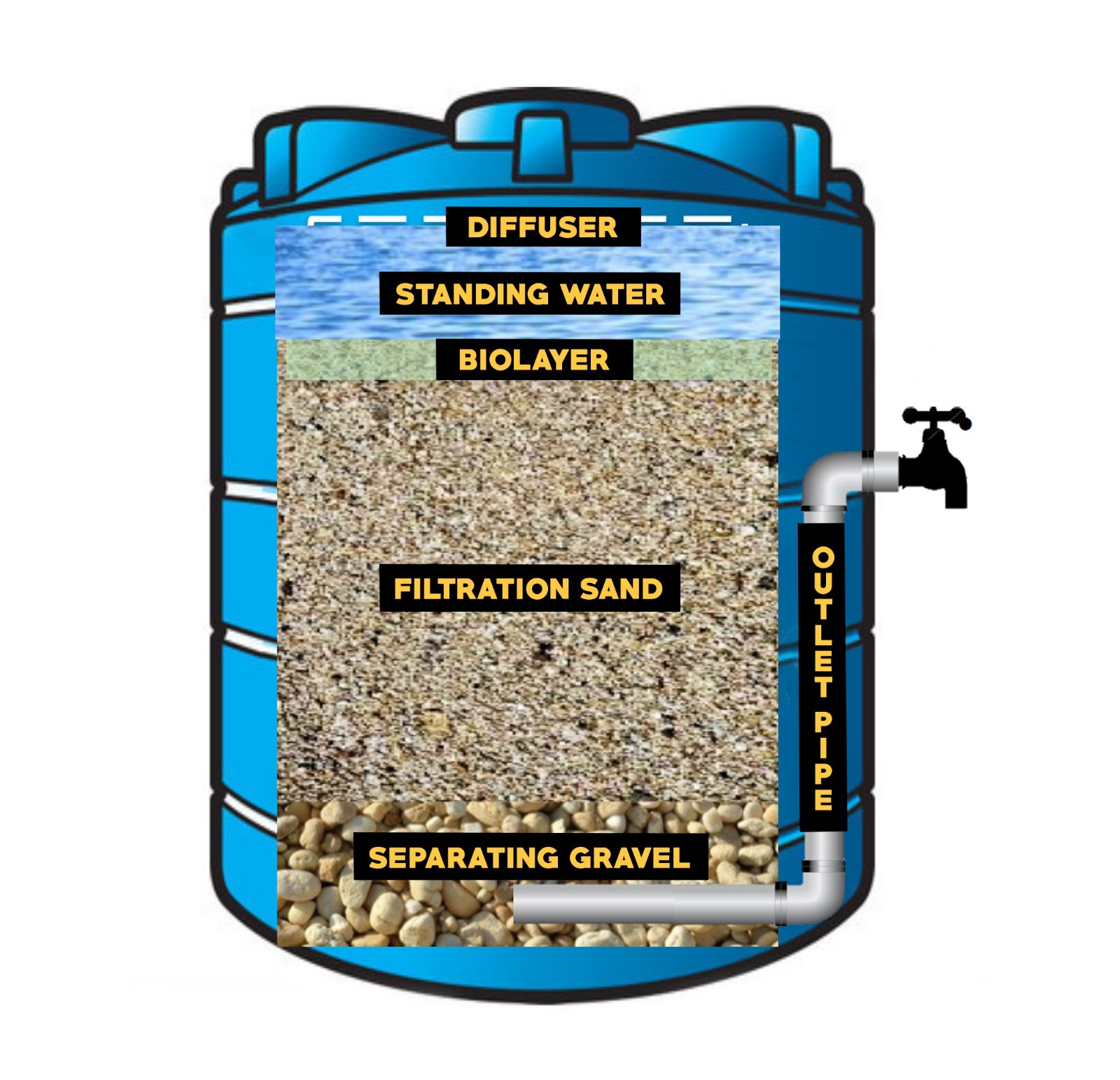 benefits of bio-sand filtration system
✔ Removes 100% of harmful parasites.
✔ Remove up to 97% of bacteria.
✔ Removes turbidity, iron and manganese.
✔ Easily fabricated from local materials.
✔ No weird taste.
✔ Low set-up and no recurrent cost.
✔ No electricity required.
✔ Easy to maintain.
How it works: filtration process
The unsafe drinking water will enter the tank and passes through the diffuser. It will then percolate slowly down through the sand and to the gravel where the water is filtrated and safe for consumption. Below are some diagrams that clearly explain the filtration process.

HOW TO SET UP❓🤔
✅ WATER TANK
The material of a water tank MUST be:
water-proof
rust-proof
non-toxic food grade material (FDA approved specifications for drinking water)
Laying the foundation for water tank:
​1. Clear out the areas where the water tank foundation will be situated.
​2. Build the foundation for the water tank where the source of water comes from.
✅ PIPING
Choose correct piping size.
Cut and join the pipes. Branch extension at the base is better for collection of water as gravity pushes the filtered water up the outlet pipe (siphoning effect).
Prepare pipping and connect to the water source.
Run an electric wire for the water pump (optional).
*use UV rated water pipes.
✅ GRAVEL
Collect pebbles and choose the right size.
Wash the pebbles. ​
To prevent the filtration sand from entering the outlet pipe, fill the base of the tank with pebbles (ratio: 20% pebbles, 80% sand).
✅ SAND
Sand is the main medium where the filtration process will take place.
Collect sand, sieve and wash it. ​
Fill the tank with the sand (ratio: 20% pebbles, 80% sand).
✅ DIFFUSER
A perforated diffuser plate or basin is used to protect the biolayer from disturbance when water is poured in. Sometimes, a basin or plate is used.
Fill the tank with water. Turn on the tap for clean drinking water!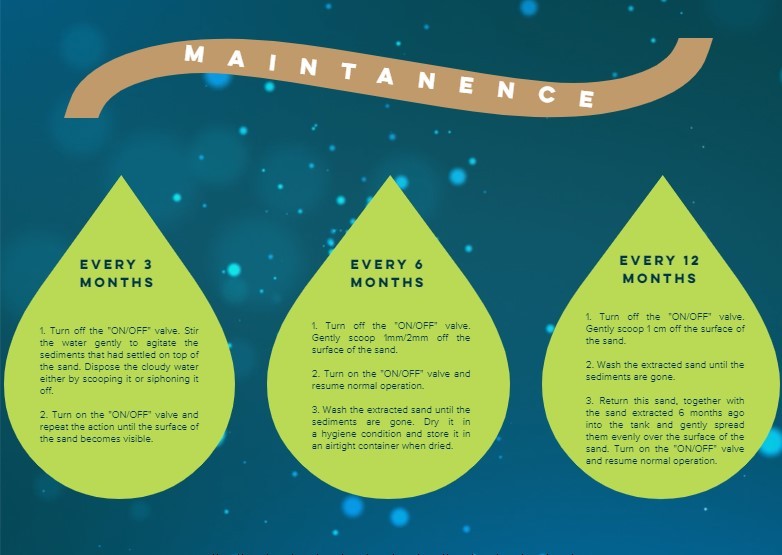 1st PROJECT MYLAOWATER Built by us
Water collected from the first Bio-Sand Filtration system built and tested by us in Luang Prabang was collected to test in Singapore against strict and high standard. Jestyn Koh, a representation from YMCA, whom is our project partner assisted us to receive the test report as below.
The water obtained from the Bio-Sand Filtration system is proven to be physically, chemically and bacteriologically satisfactory, making it safe for drinking.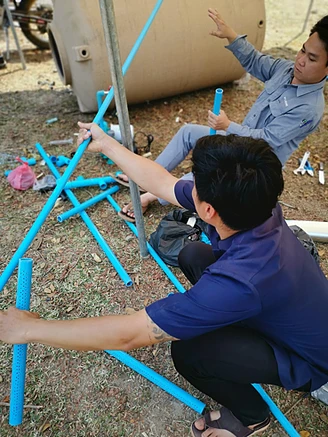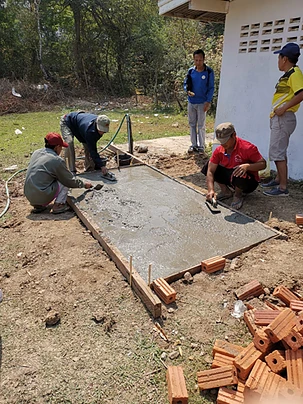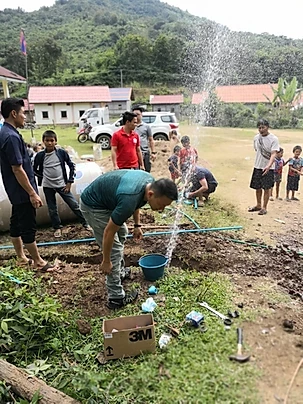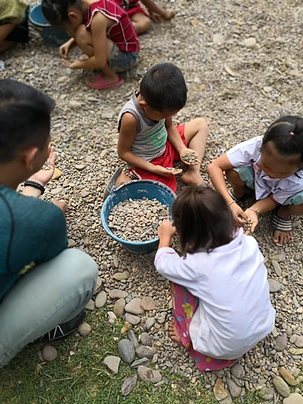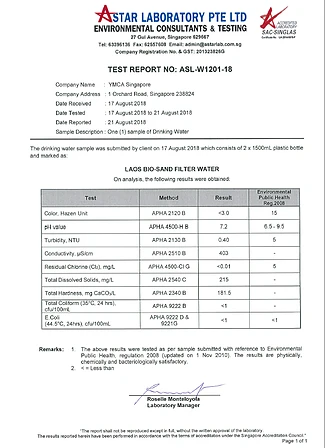 Past Projects
The students carried out Project MyLaoWater based on the village that we had identified. They will then be divided into various groups such as cooking, building the Bio-Sand Filtration system and teaching English to the children (depending on the needs of the village). Furthermore, the students visited the Special Education Needs School for the Deaf and Mute. Lastly, they enjoyed some recreation activities before leaving Luang Prabang.
Schools that had embarked on Project MyLaoWater:
• Nanyang Technological University (NTU)
• National University of Singapore (NUS)
• Lion's Club
• Ngee Ann Polytechnic
Cresent Girls Secondary School
➁SOLAR POWER PROJECT
EMPOWERING CHANGE BY LIGHTING UP ONE'S LIFE
Electricity is such an essential in our lives and yet not everyone has access to it. According to World Bank, only 87.1% of Laotians have access to electricity. Due to the unfavourable location of these villages, building infrastructure to supply electricity is a complex project. Therefore, building solar panel would be more effective.
A solar panel is made up of many photovoltaic cells which convert sunlight from Mother Nature into electricity using a controller and a battery to store the energy. This method is environmental-friendly as compared to burning fossil fuels.
Earthlink, a community group from Singapore National Technological University (NTU), has partnered with us for their programme, Ecoventure. Together with Young Men's Christian Association (YMCA) of Singapore and David from Asherlight Energy Pte Ltd and Rezecca Renewables Pte Ltd, we have built solar panels around the country to provide the locals with sustainable energy. This partnership has lasted for 6 years and is still ongoing.
From 11 to 22 June 2018, a team of 17 NTU students embarked on Ecoventure 2018 to Ban Lad Kuem, Oudomxay Province, Laos to install solar panels, conduct enrichment programmes and introduce a social entrepreneurship programme in the village. The social entrepreneurship programme proposed to the village was intended to provide light to homes in Ban Lad Kuem through a rechargeable powerbank rental system. The team provided 4 sets of powerbanks attached with a USB LED light each to be used as a portable light source at home. In this way, each household could rent a set from the primary school at a small cost and once the powerbank was depleted, they would return the entire set to the primary school. The principal or school teachers would recharge the powerbank with the solar power harvested by the panels and the set could be rented to another family subsequently. Money earned from this social enterprise would be managed by the primary school principal and used to maintain the solar panel in the long run or to replace faulty parts if required.
Ecoventure Post Event Report by Singapore National Technological University(NTU)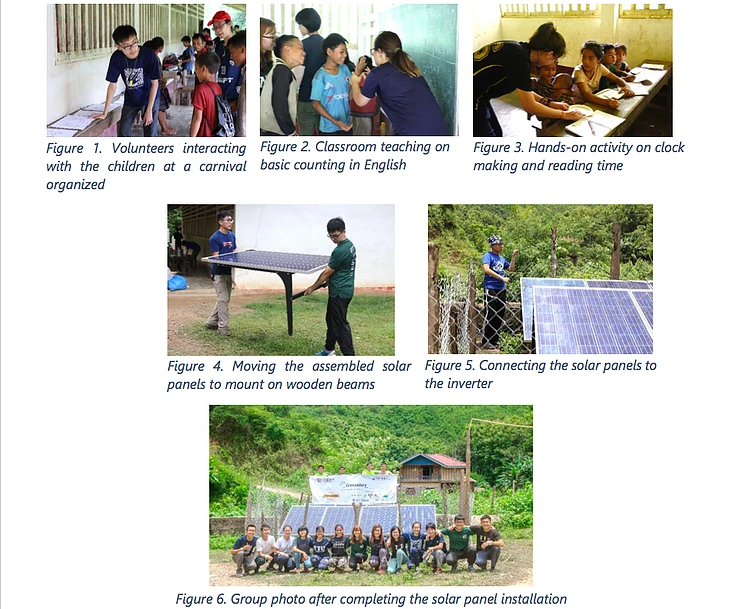 With the solar panel built Hua Hin, Udomxai Province, the villagers have access to electricity. Lights and fans are able to operate which provide a more conductive environment for the children to learn.
The students made a meaningful difference to the lives of the villagers in Ban Phongsavanh. Electrical supply is critical to a local clinic in times of life and death situation as one will need to travel for an hour by speed boat to the town to seek medical attention. With access to electricity, the clinic is able to store medical supplies in a fridge which will be used during emergency.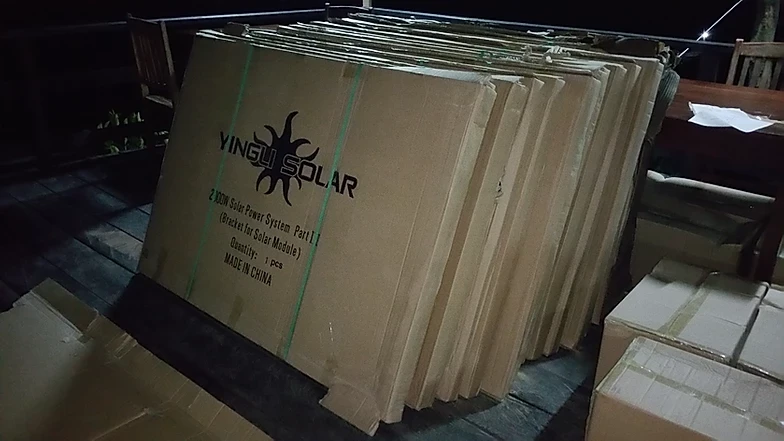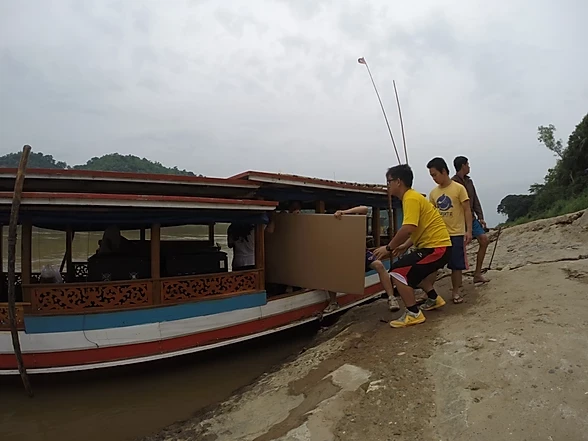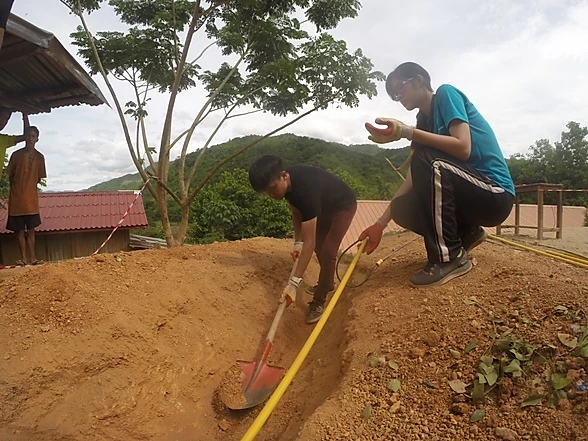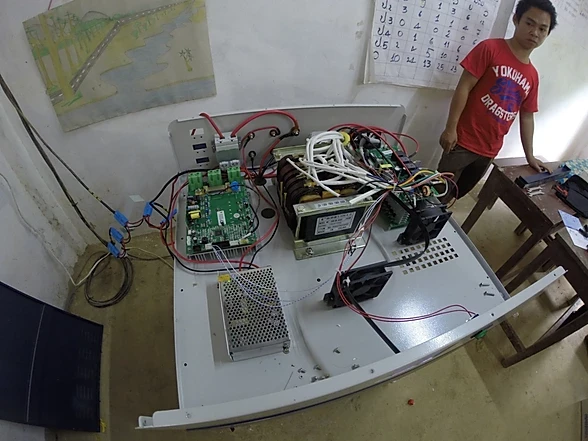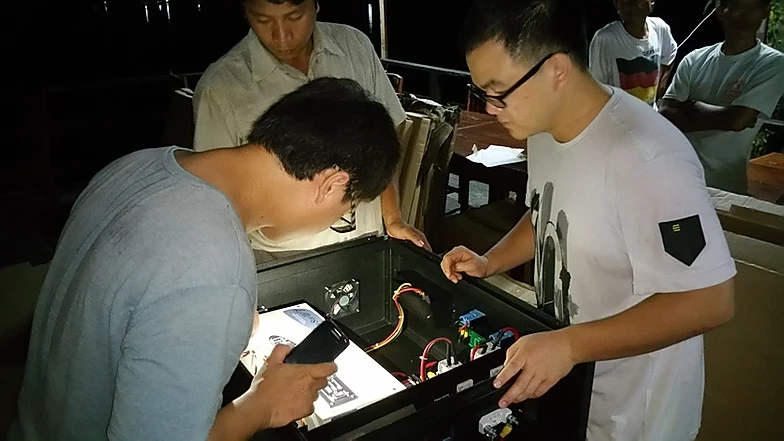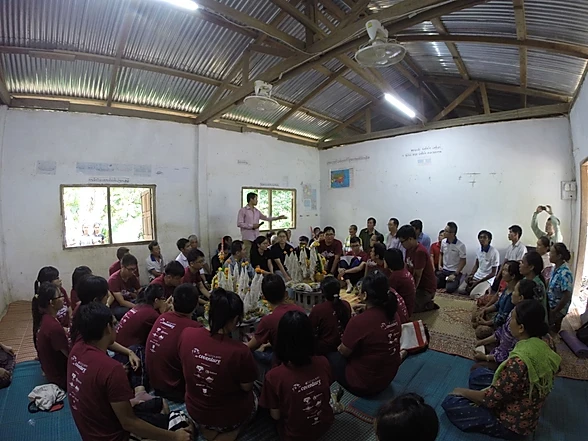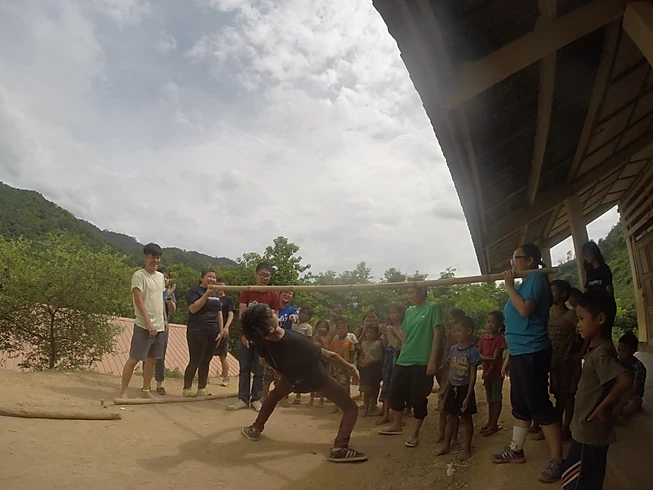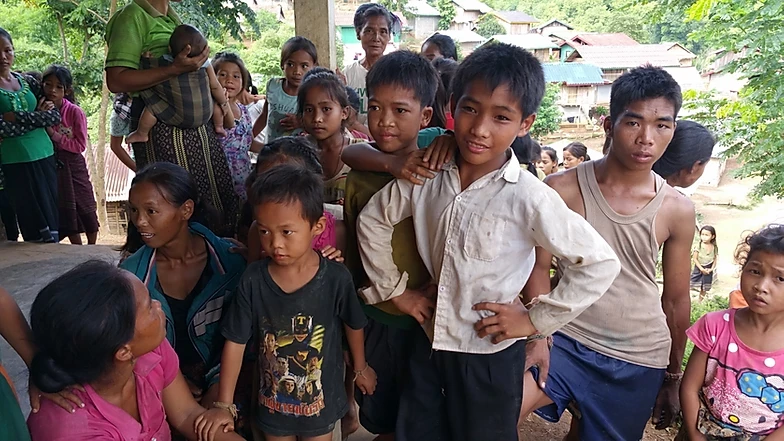 ➽2014 ecoventure
Efforts of the students have benefited the villagers in Ban Latkhamoun, Oudomxay Province. The villagers now have access to free electricity to continue with their daily activities.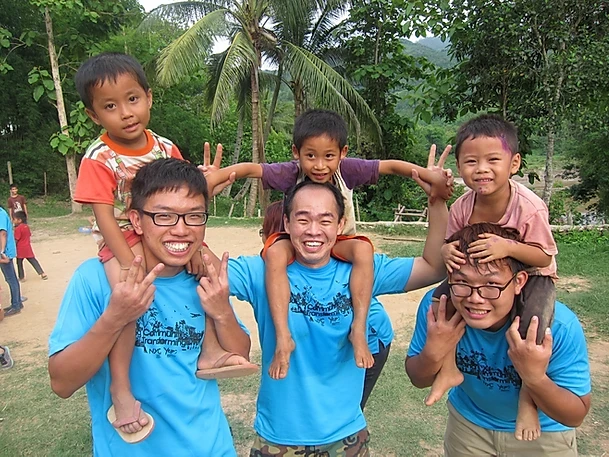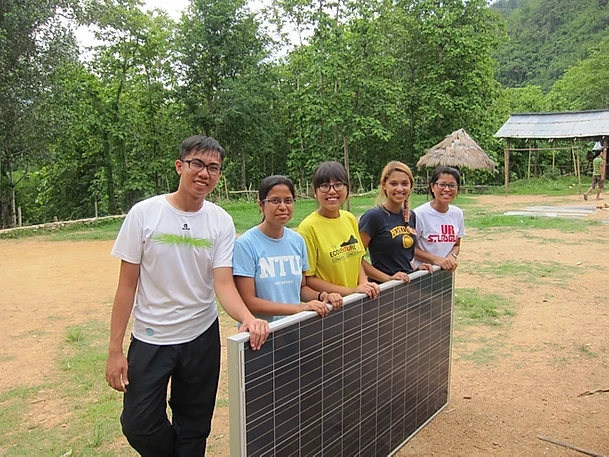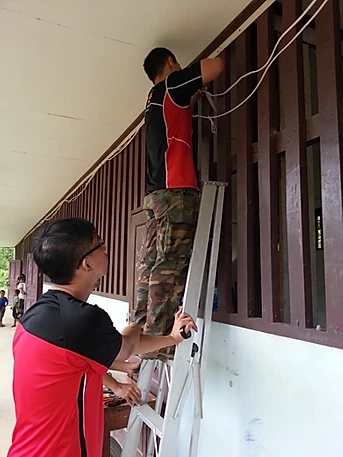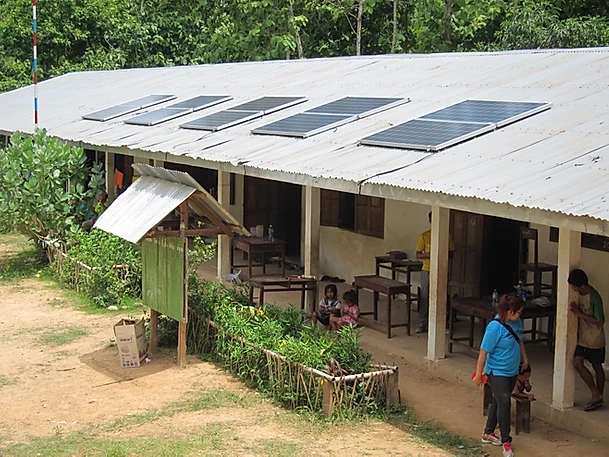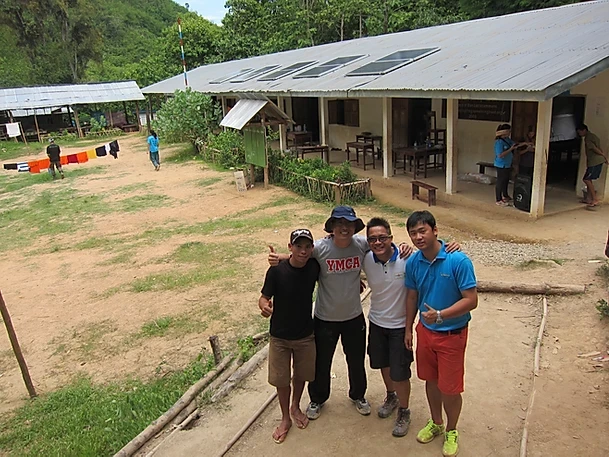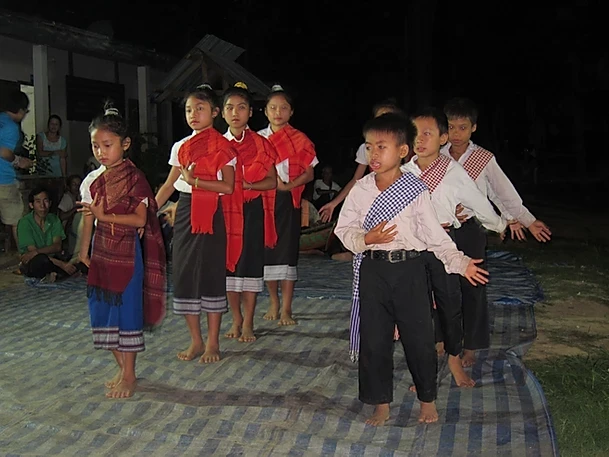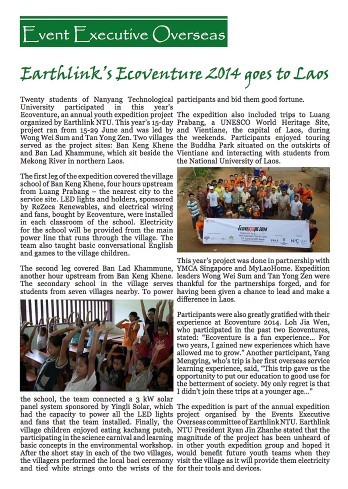 ➂SUSTAINABLE SCHOOL & VILLAGE DEVELOPMENT
EMPOWERING CHANGE FOR A BETTER QUALITY OF LIFE
Investment in education for the youth is extremely important as they represent the future and hope of a nation. Education is the only way to break out of the poverty cycle. Being educated allows one to find better jobs and earn more income. We believe that as long as one has the willpower, he or she should be given an equal opportunity to learn. Sadly, these enthusiast children are constrained by financial difficulty and the lack of conductive environment to study. According to United Nations Development Programme (UNDP) Lao PDR, only 81.1% of the children managed to graduate from primary school. 73% made it to lower secondary school and 45.2% made it to upper secondary school in 2017. It is estimated that 30,000 children drop out from primary school every year. Non-financial reasons such as low demand from communities and geographic difficulty in travelling to schools are some reasons which explain the high dropout rate.
Uplift Laos aims to improve the schooling rate by building proper infrastructure to provide a conductive study environment for the children. As some students live far away from the school, we also built dorms and provided bicycles so that they are not deprived of education due to geographic constraint. In addition, a concrete multi-purpose court is built as a recreation and assembly spot.
Together with overseas schools and non-profit organisations, some of the schools that we had built/improved include: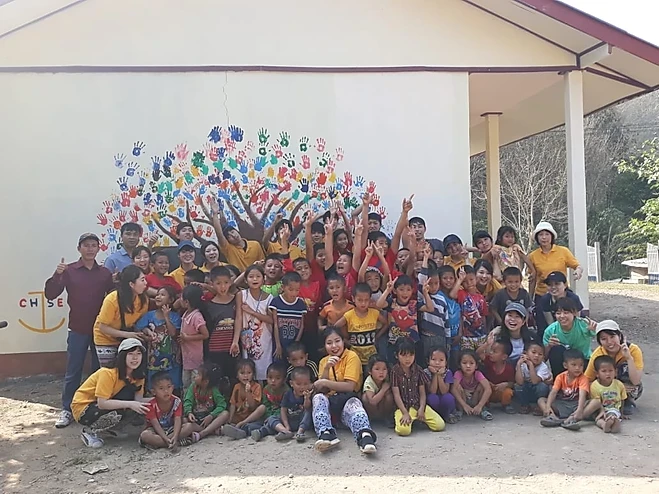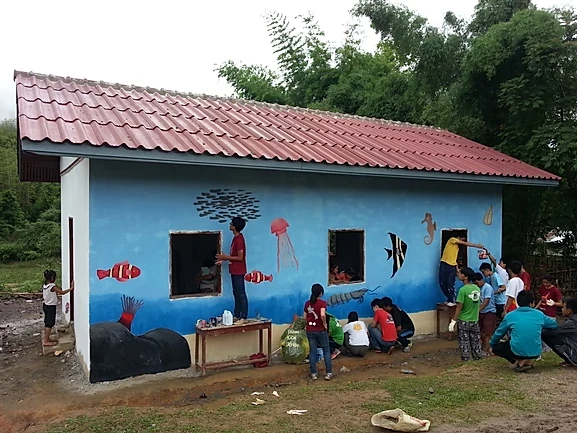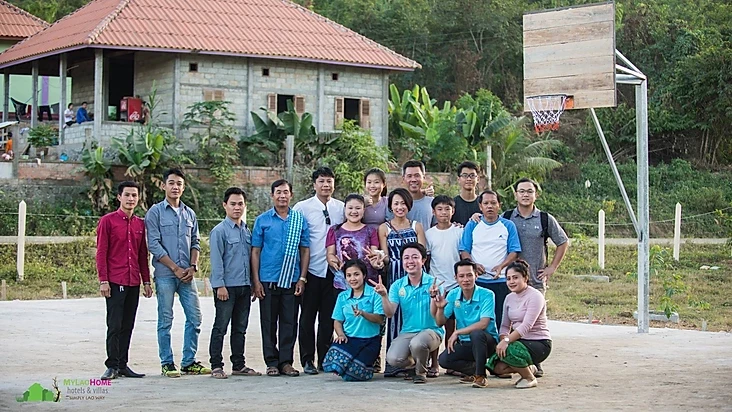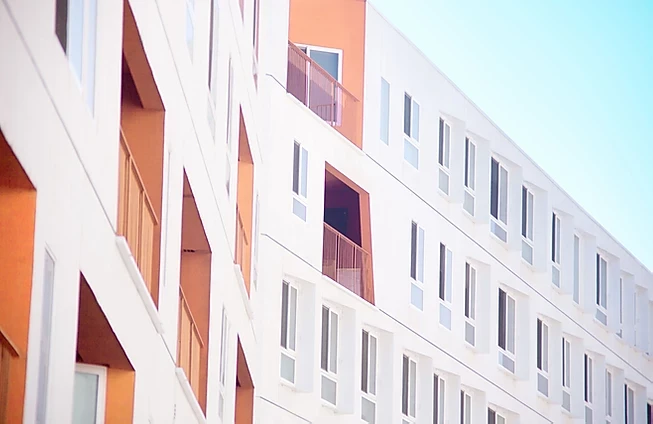 Laos is a mountainous country. Many roads and paves are not well-developed. Some locals, in particular those living in rural areas, have to walk up and down the steep and sandy pave to get around. This inconvenience has restricted the elderly to get around. To solve this issue, we build staircases with the aid of overseas students who are here for community service trips.
Villages that had benefitted from our project: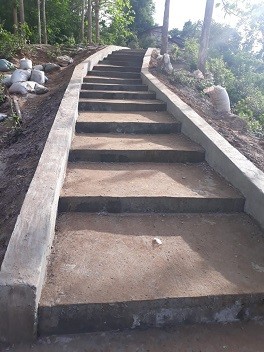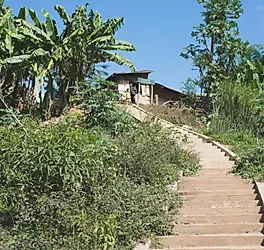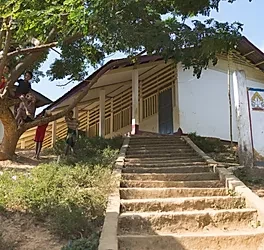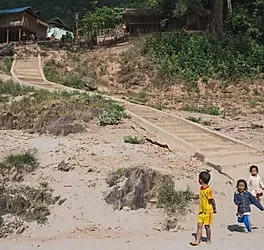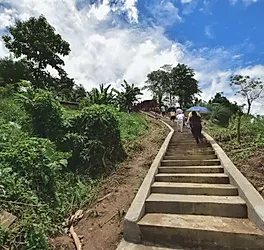 ➃CROSS-CULTURAL EXCHANGE
COMMUNITY SERVICE > GIVING
We believe that overseas community service trip is more than just giving. It is also about receiving. And that's what we do! Students who embark on community service trips hosted by us will get to experience cross-cultural exchange with the local communities, bringing back new knowledge and perspectives.
💡Activities at Villagesツ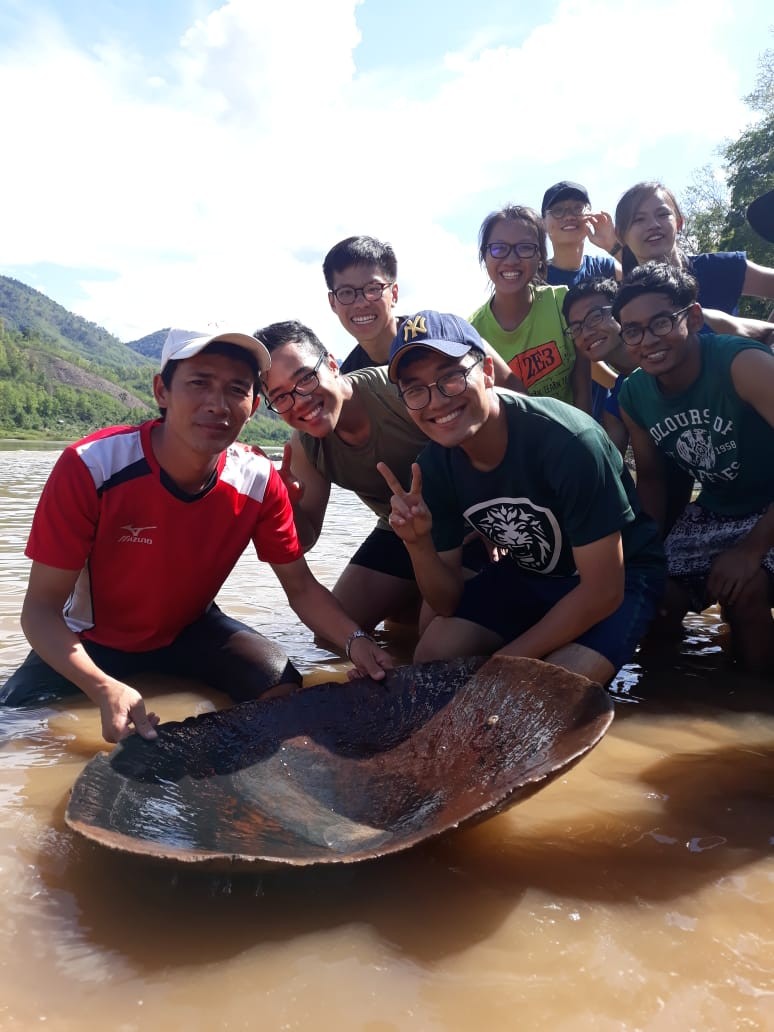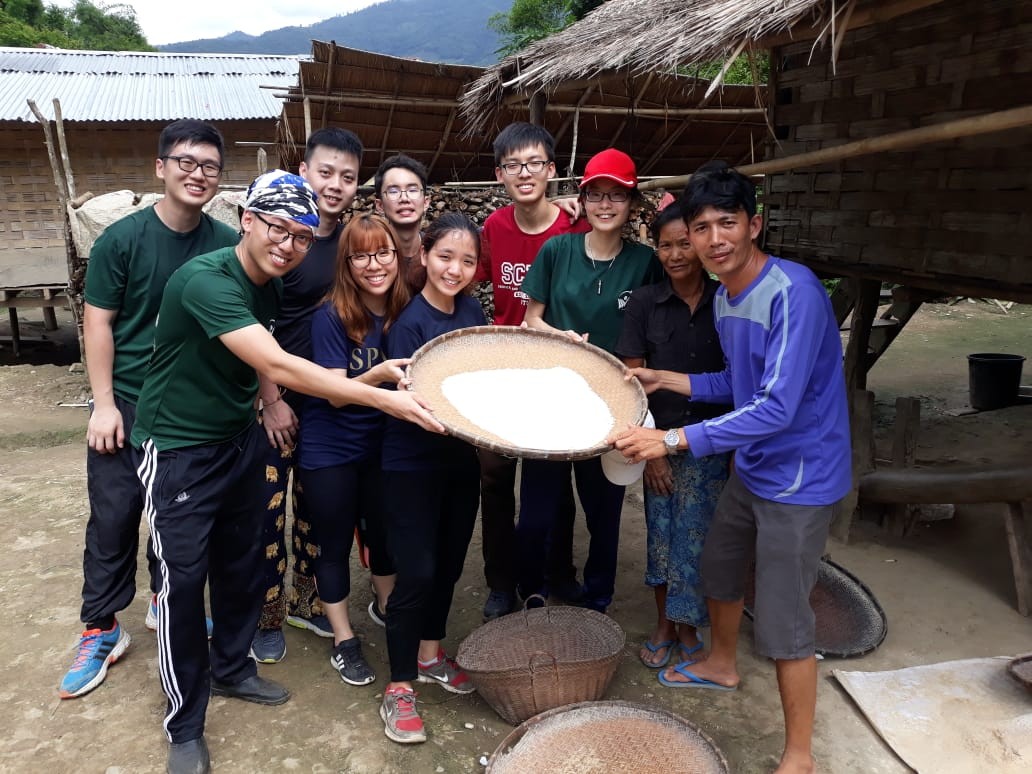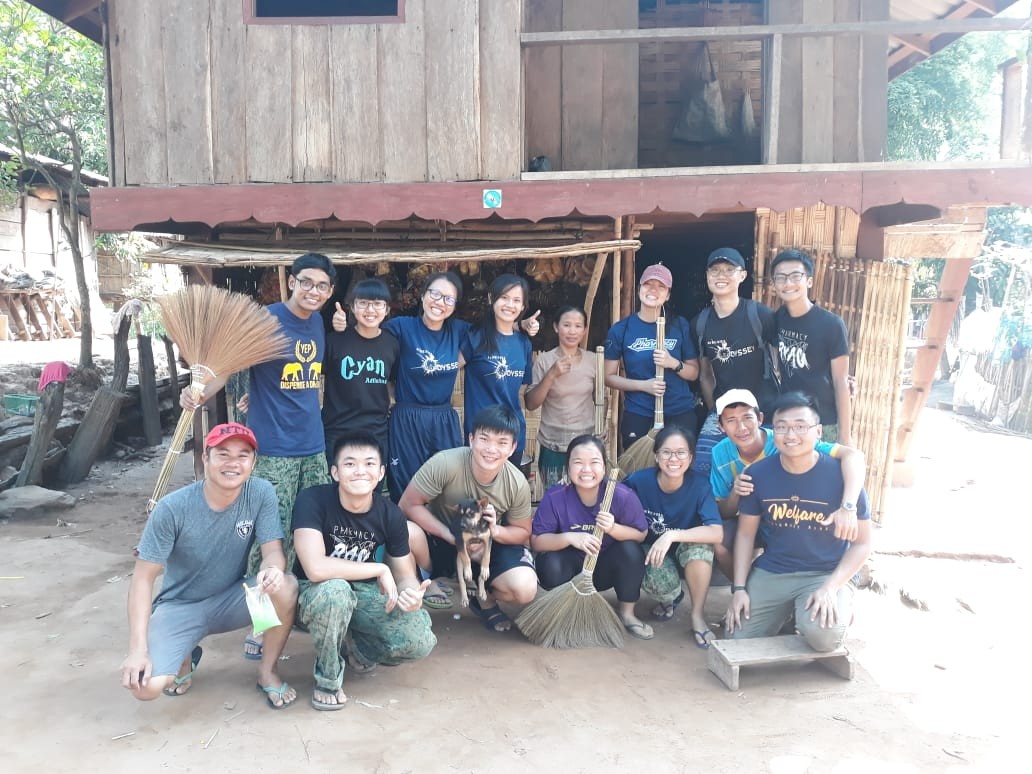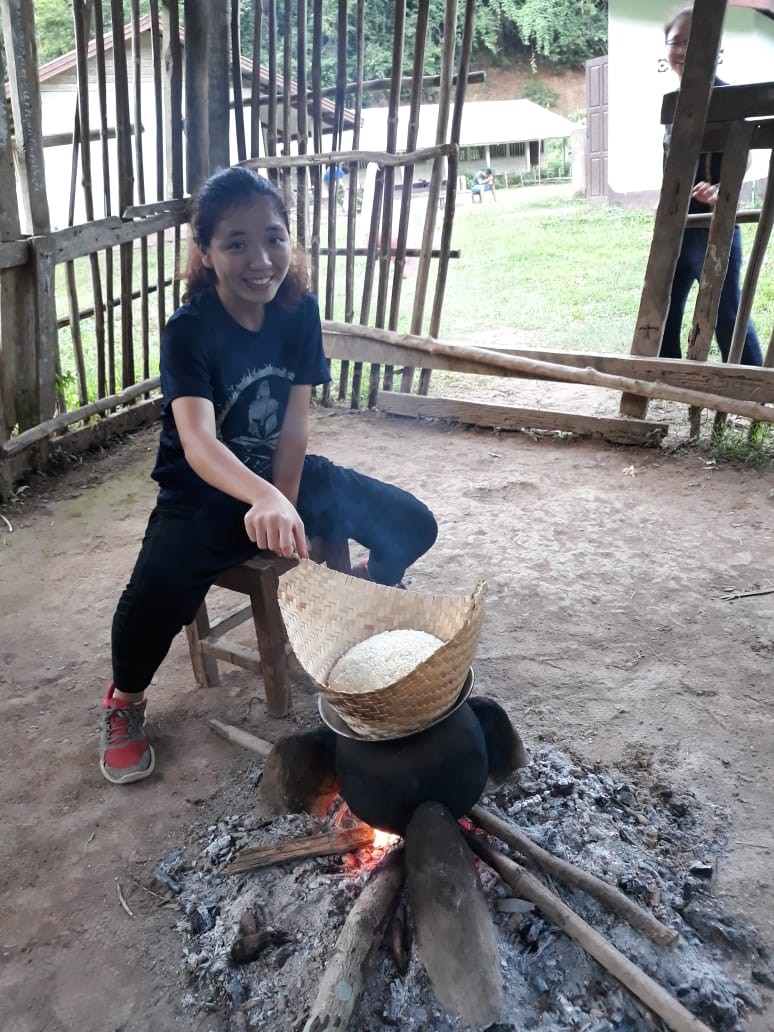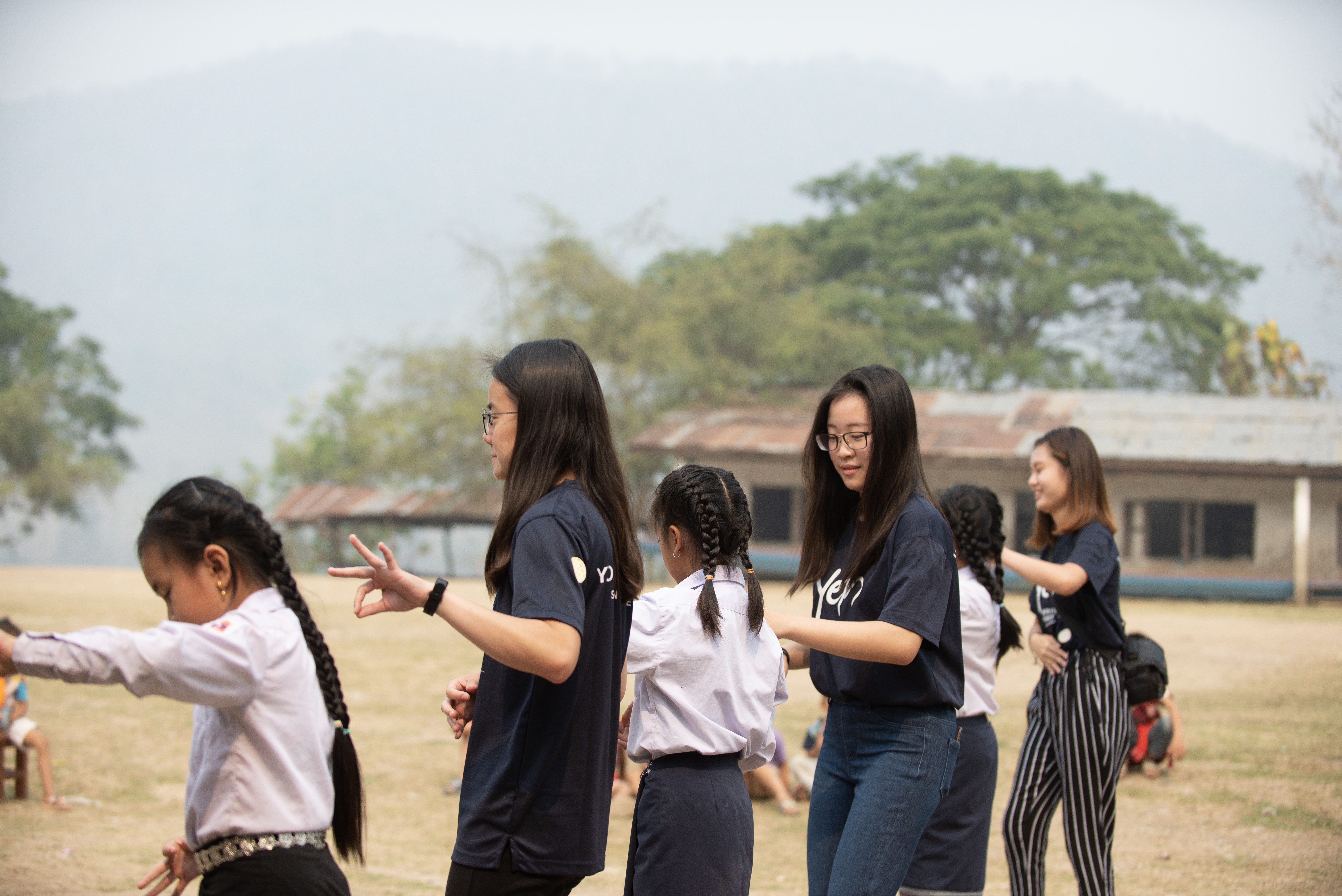 🏫DEAF & MUTE School
Students who embarked on our community service trips visited the Deaf & Mute School where they would prepare a scrumptious Singapore cuisine for the local students. They also played some games with the local students. Before bidding goodbye, a gift was given to each local student as a memento for the wonderful time spent together.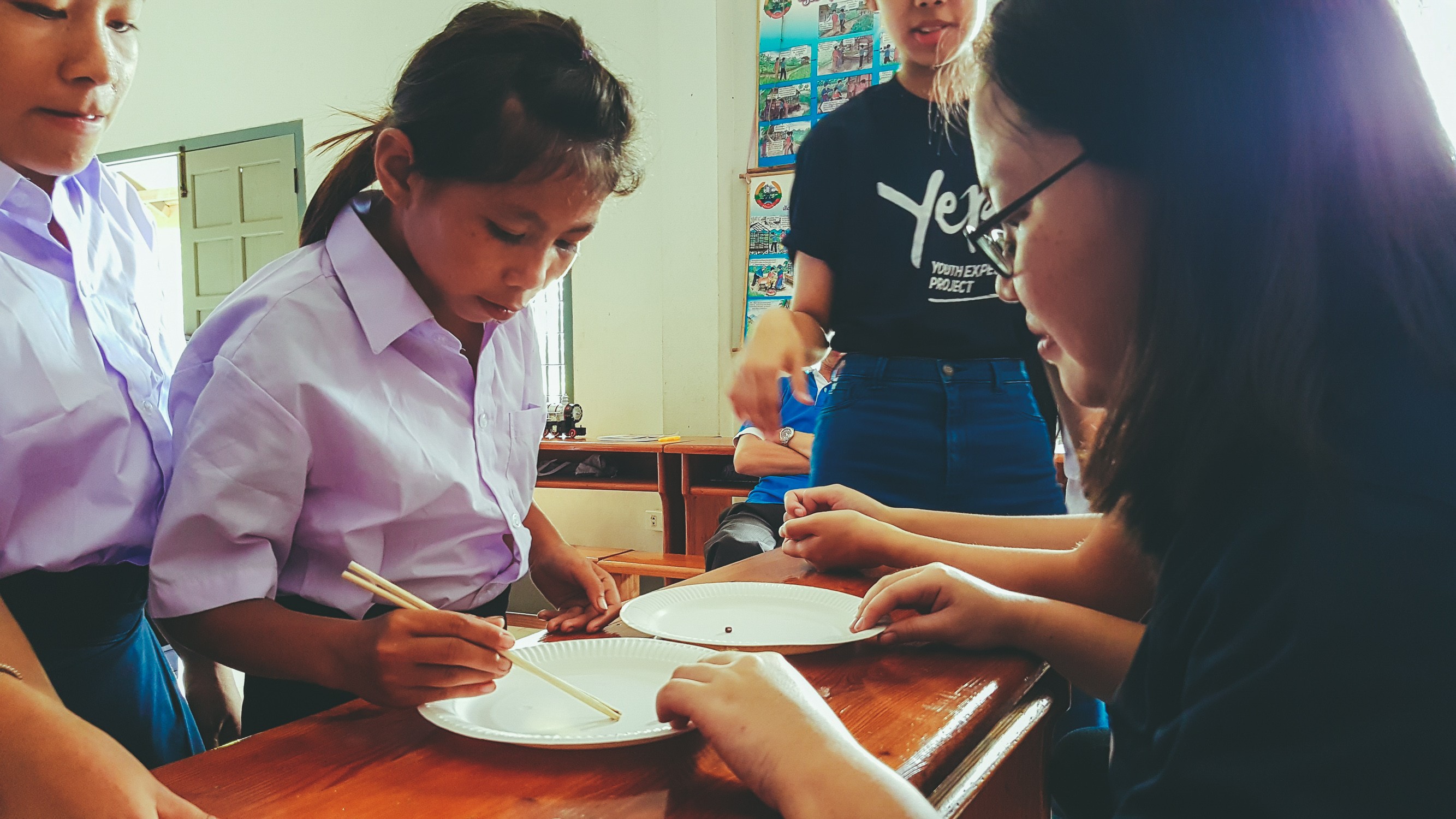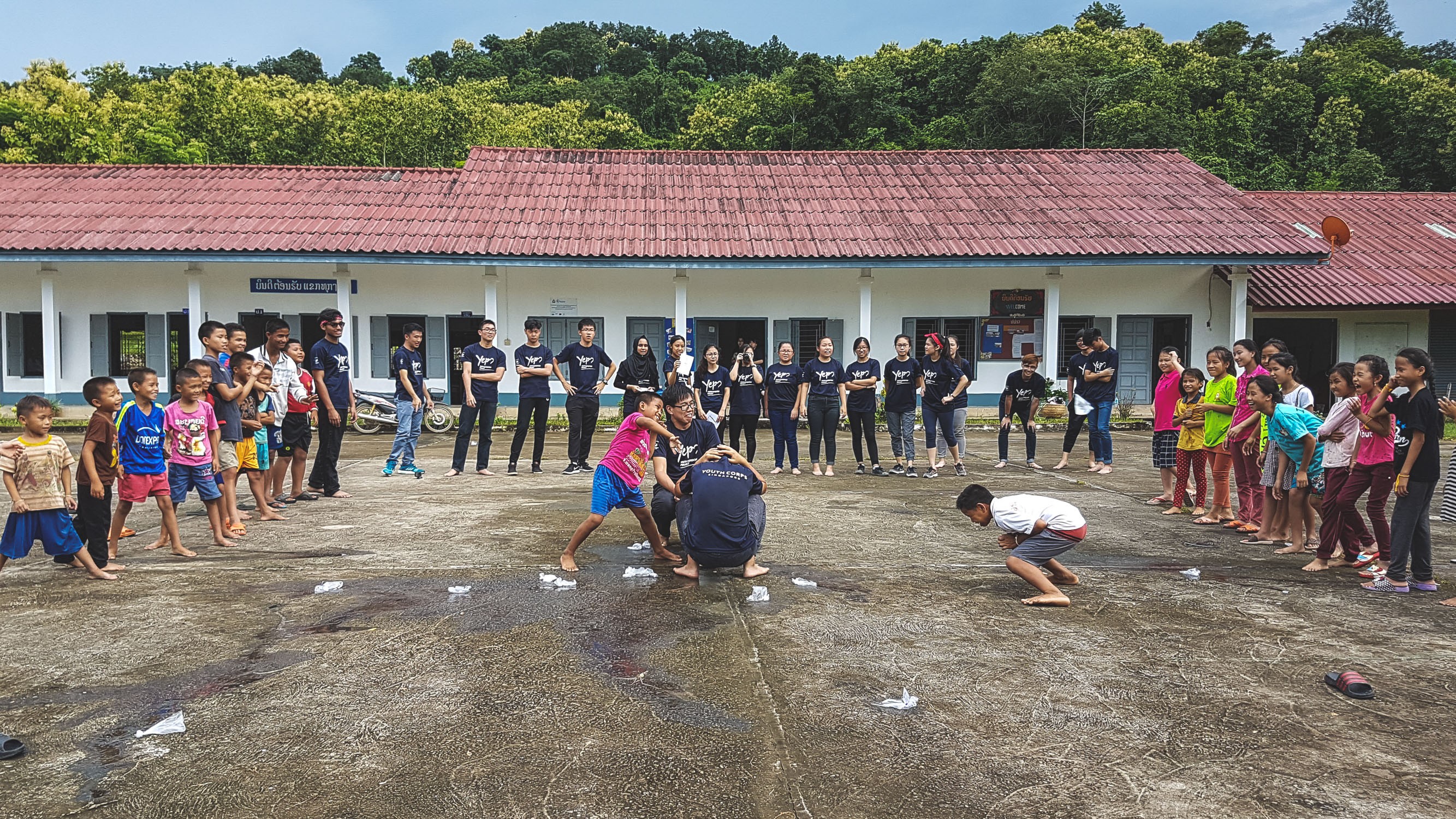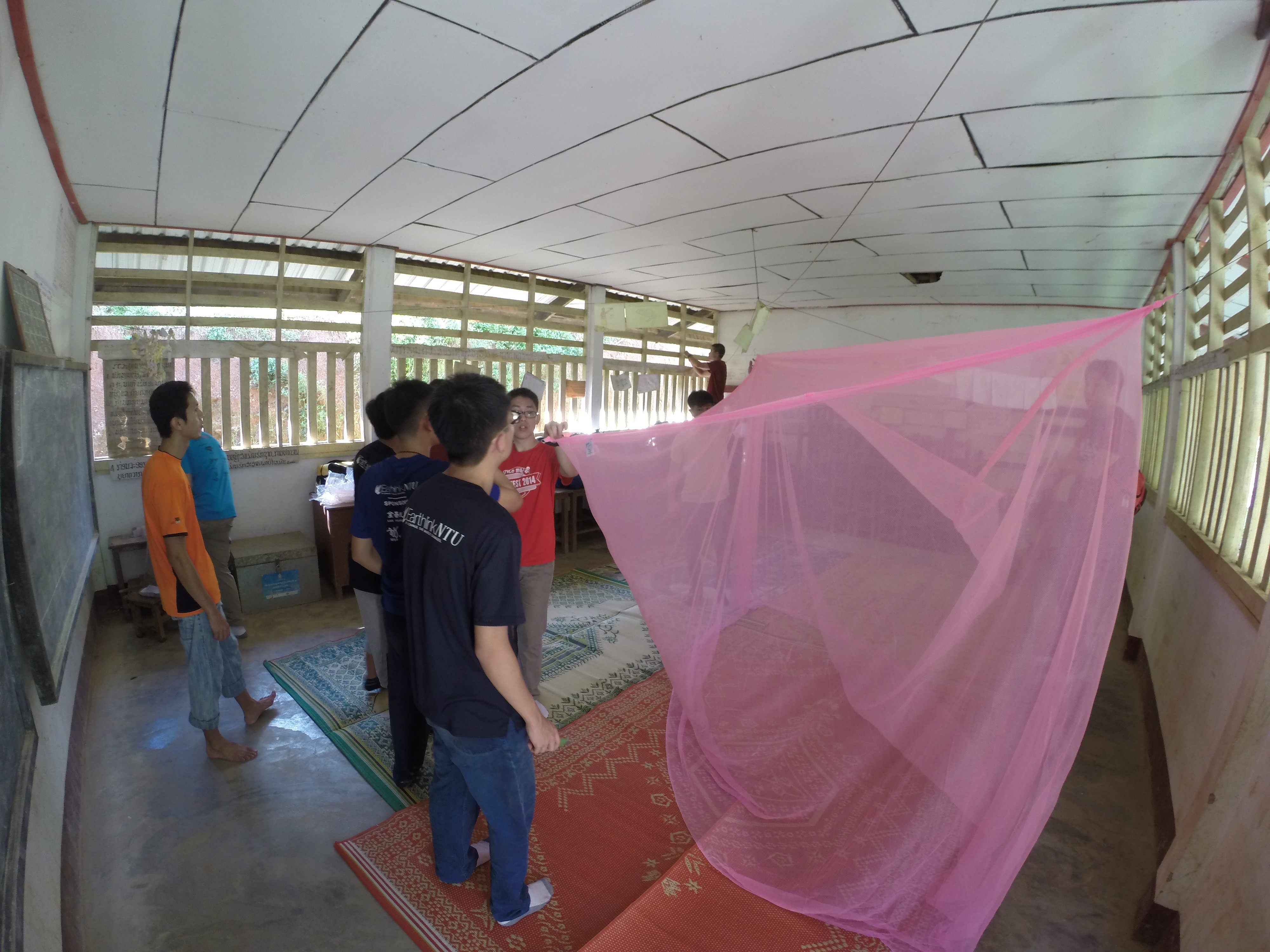 ➄CHARITABLE CAUSES
Contributing back to the society
Attapeu Relief Efforts
On 23 July 2018, a huge hydroelectric dam in the Attapeu province of Lao PDR collapsed. It caused a massive flooding which left multiple dead, hundreds missing and more than 6600 people homeless.
Following the disaster, we had raised a total of:
💰 20,000 THB
💰 1,600 USD
💰 15,870 SGD from our generous donors whom have travelled to Laos through us or our friends.
The various currencies raised were equivalent to 120,371,900 KIPS. These funds were jointly combined with our organizers of Lao Friendship Charity Group, led by a team of Singaporeans to provide assistance to the victims of the disaster. Using these funds, we built and provided temporary shelters and toilets for as many people as possible.
Read More 👇:
Attapeu Relief Fund by Lao Friendship Charity Group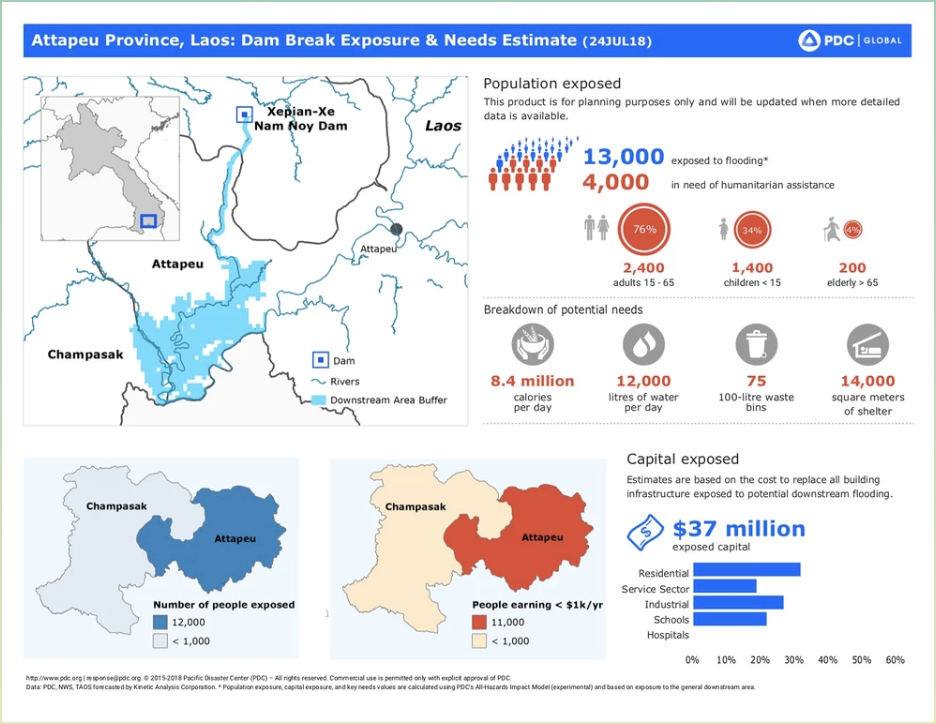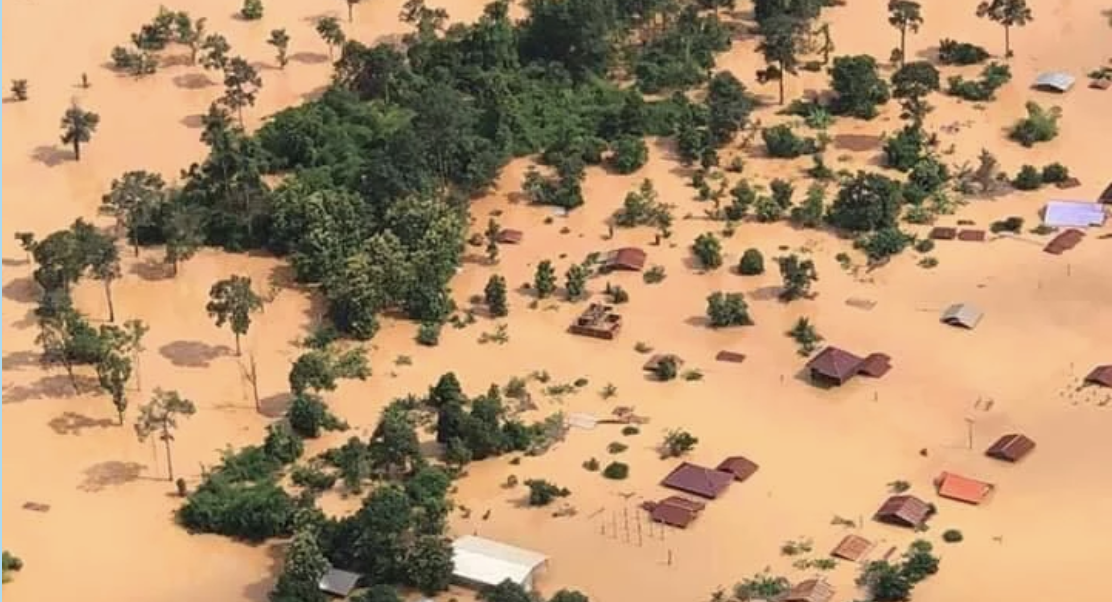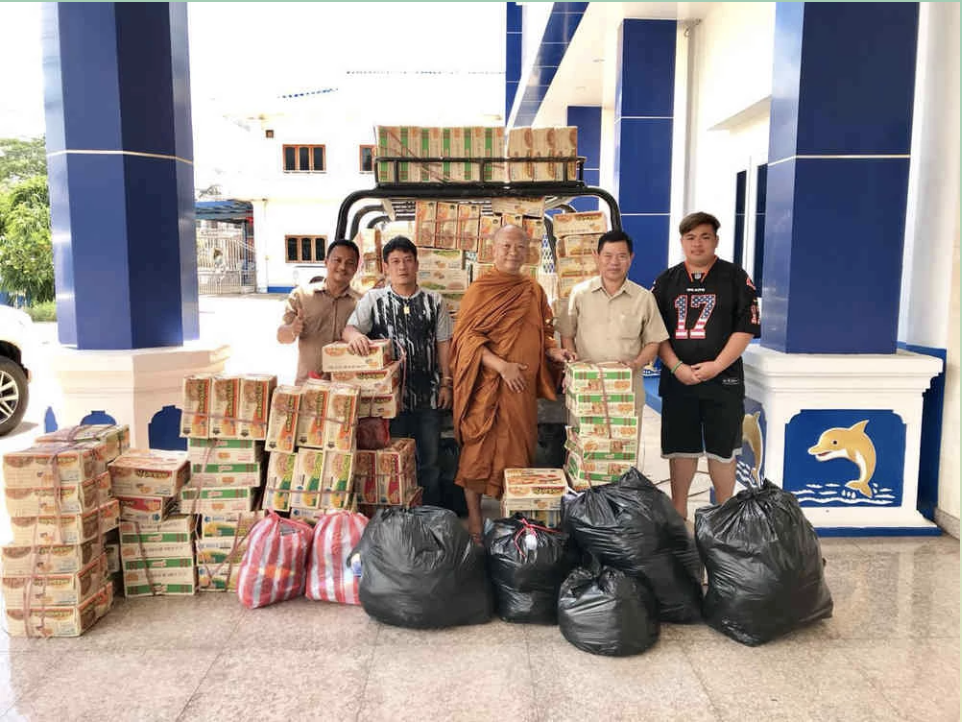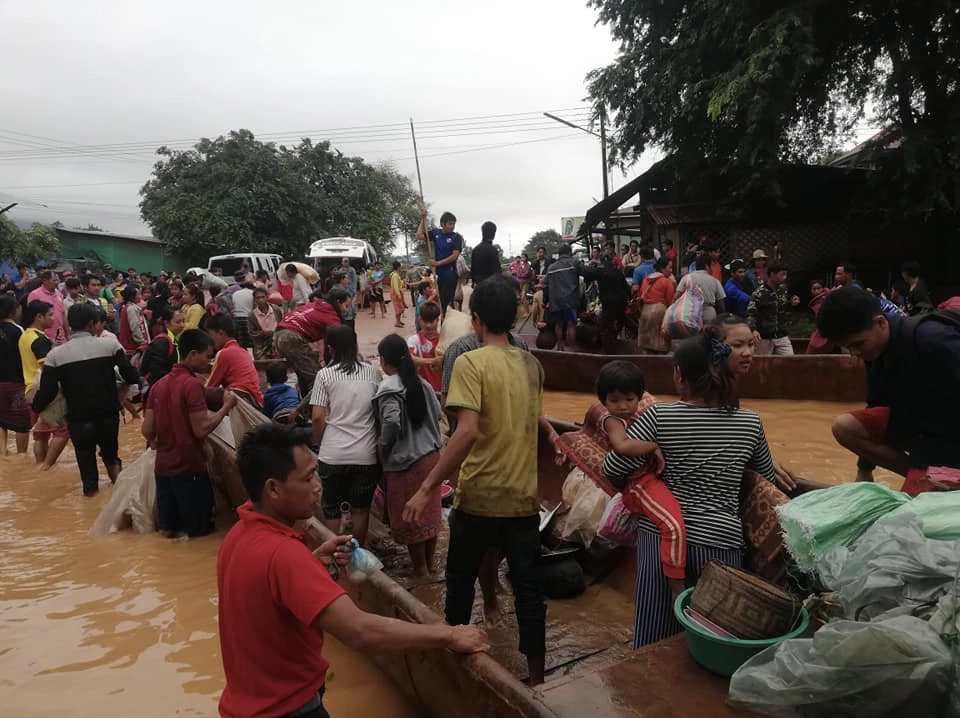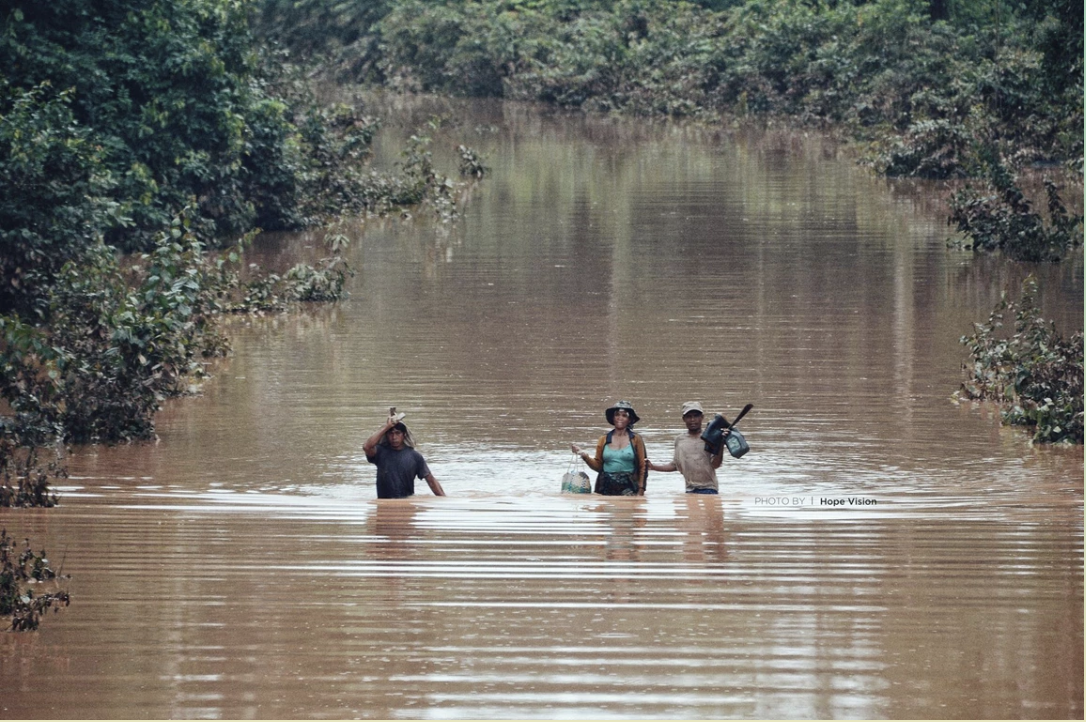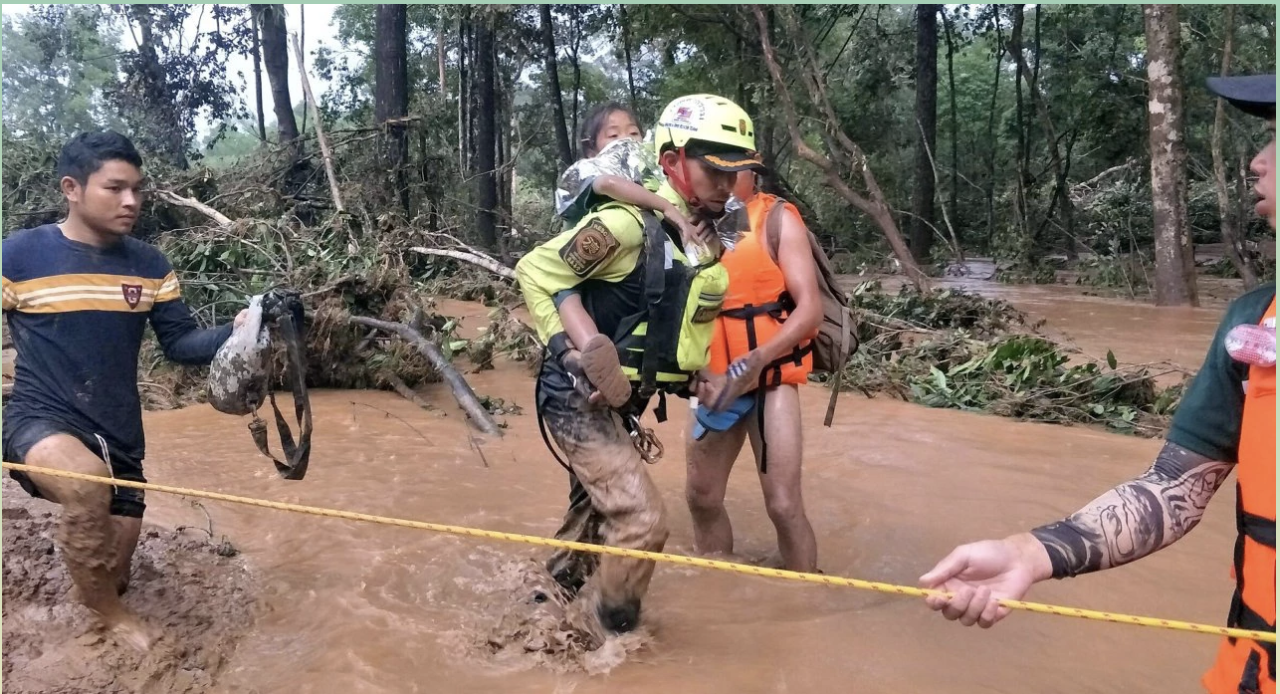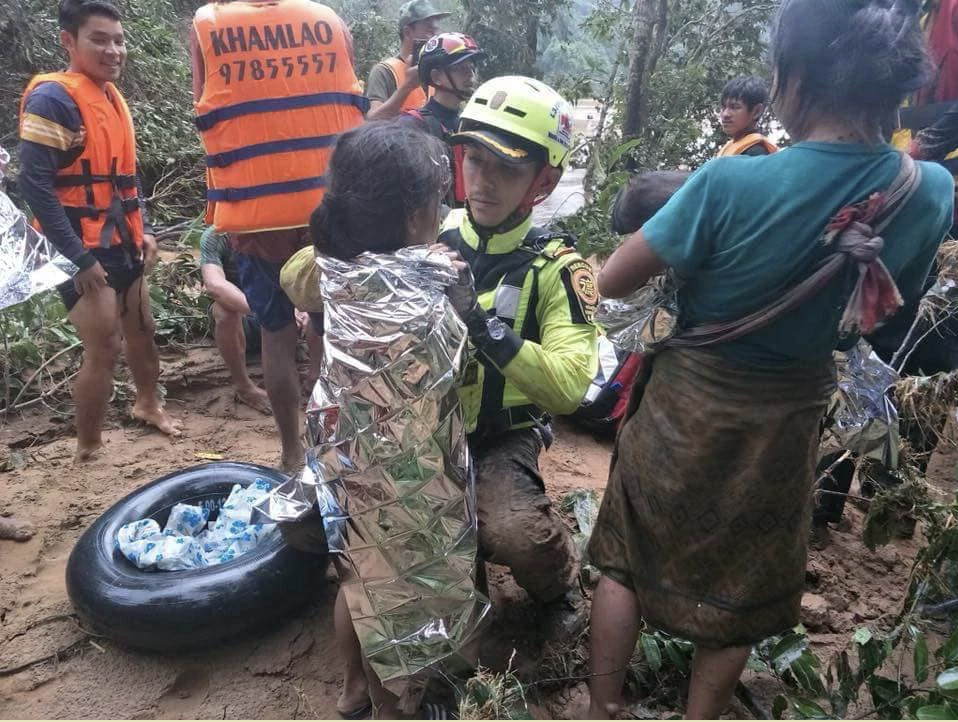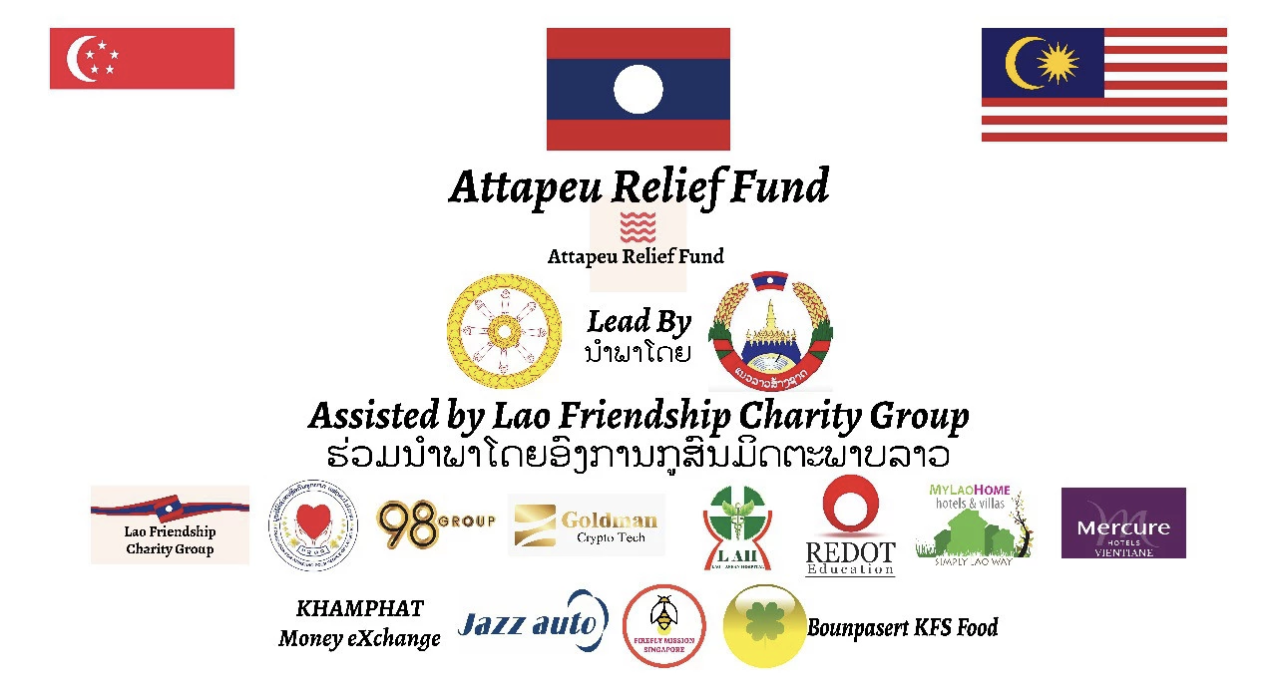 💰DONATION TO VILLAGES & SCHOOLS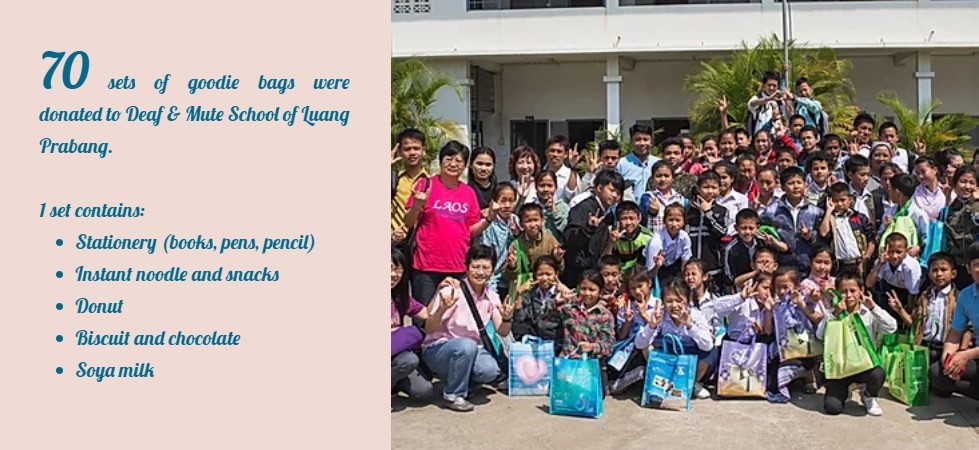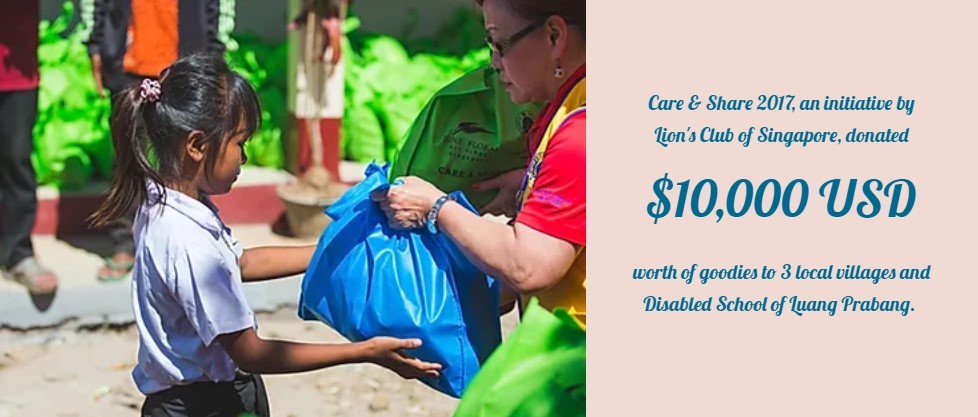 IN COLLABORATION WITH🤝