VangVieng is a unique adventure city—a small piece of heaven in the middle of Laos; you'll be exploring incredible landscapes full of plenty of interesting adventure tour activities for adventurers and stunning nature for nature lovers.
Every great trip must include some sort of heart-thumping adventure activities on paths. Adventure travel comes in many forms and that no matter which way you slice it—You can find adventure activities in every nook and cranny of Vang Vieng. Don't limit yourself to one activity, take advantage of the endless fun in Vang Vieng!
These are the Top 10 Tours to experience in Vang Vieng; which will make your plan and trip get much simplest. Let's get our eyes on it!
⒈ Admire a splendid sunset from a birds-eye view on a paramotor ride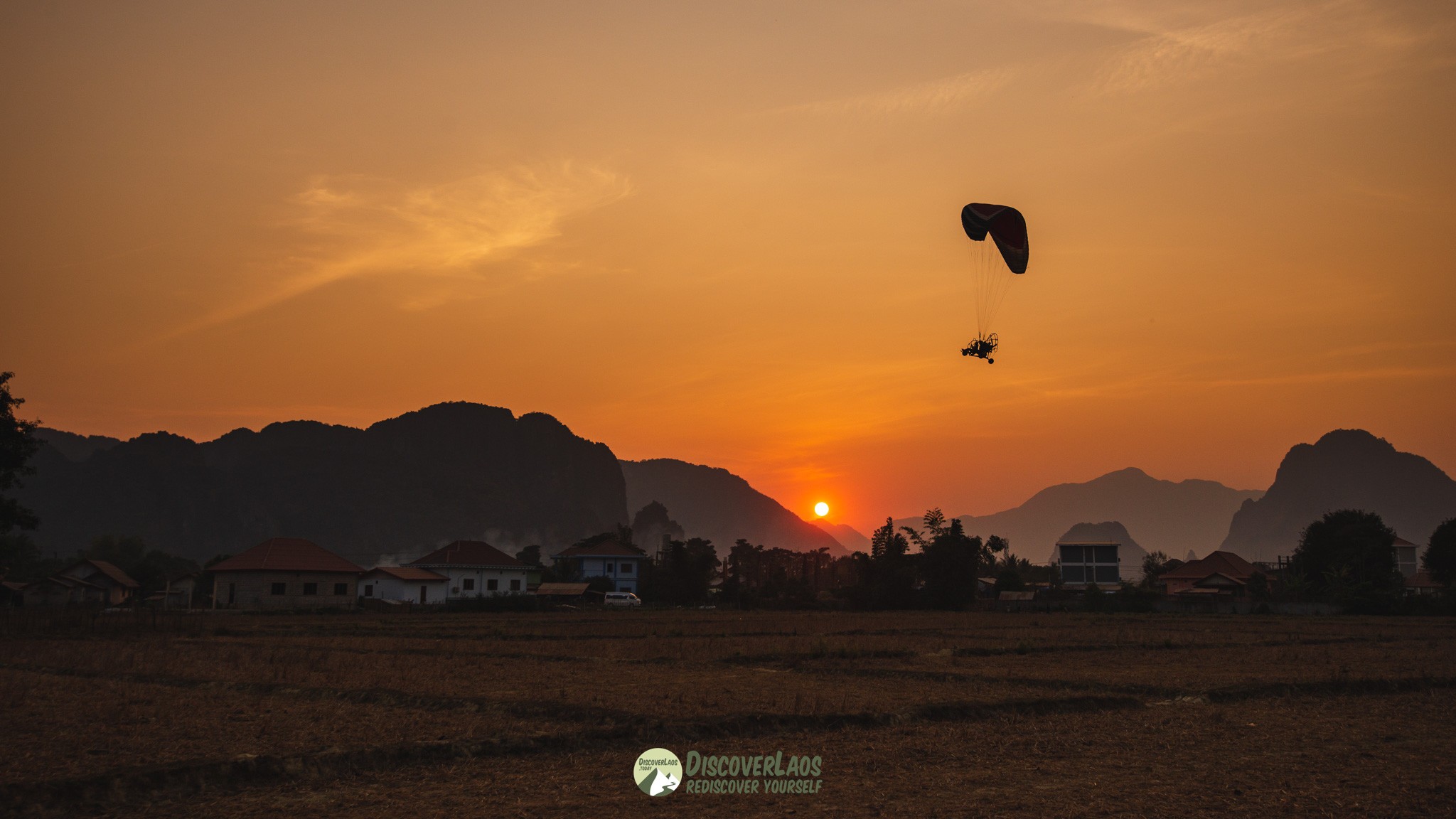 Experience once-in-a-lifetime to stay airborne admires breathtaking and impressive panoramas of the city, nature, admiring the point where the sunset is and surrounding landscape from a birds-eye view. Unforgettable personalized experience in VangVieng. Safe, thrilling and fun for all ages.
✔ Price: 80 USD
✔ Physical Level: Easy
✔ Pick up - Drop Off: Include
⒉ Get lost in the forest with 2 Days 1 Night self-challenge activities with an expert guide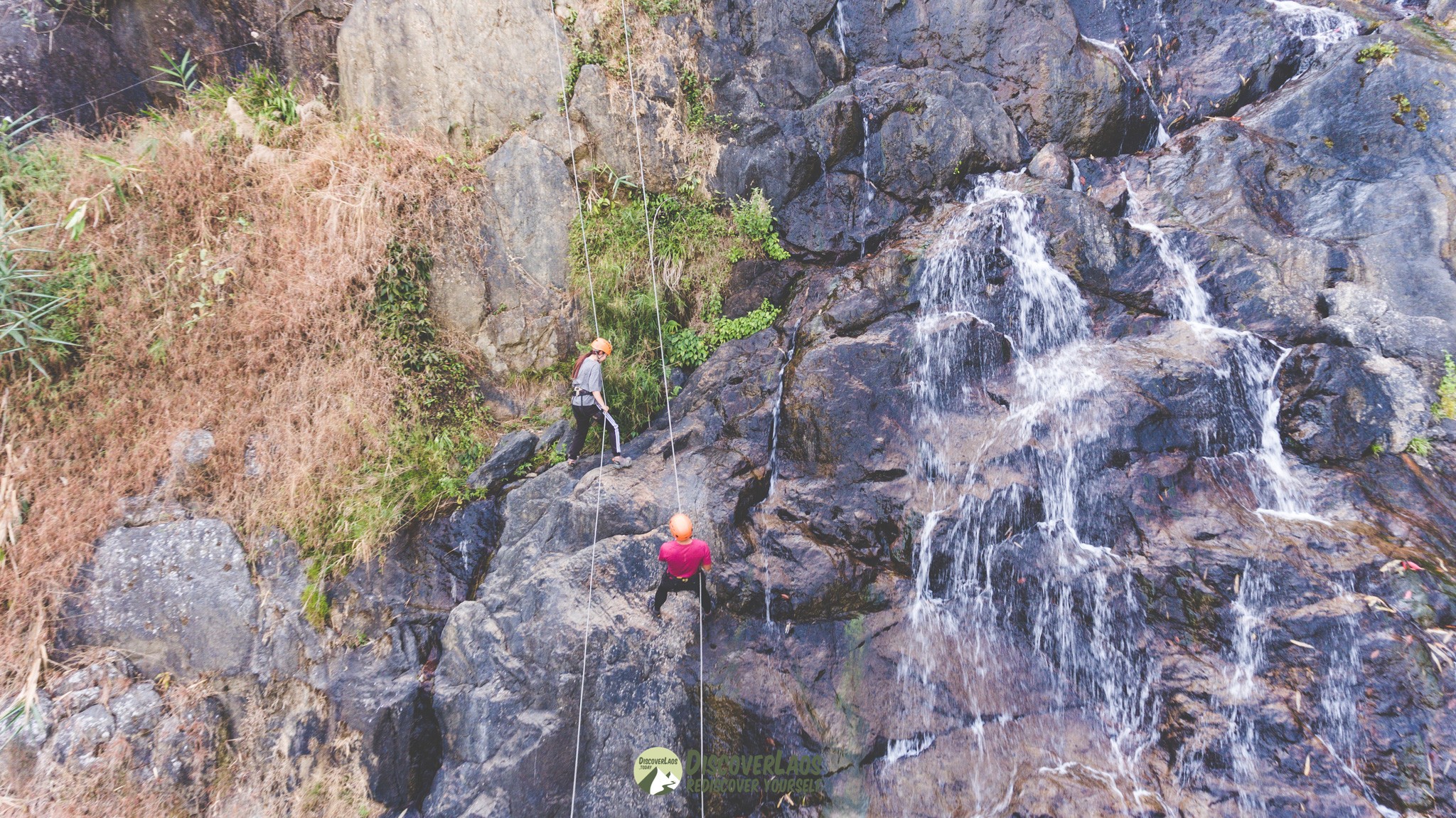 Adventurers will like this activity for sure! It's about challenging yourself; climbing a waterfall attached via Ferrata, abseiling down more than 50 m of waterfall thundering down high up on the mountain face, overnighting in a mountain hut, riding 11 zip lines from platform to platform and you have to across a v-shaped cable bridge crossing to another gorge. This greatly challenges your balance and a lot of fun!! And it will be more challenging in the rainy season (June to October)
✔ Price: 155 USD
✔ Physical Level: Challenging
✔ Pick up - Drop Off: Include
⒊ Feel the Off-Road experiences to explore Vang Vieng with Buggy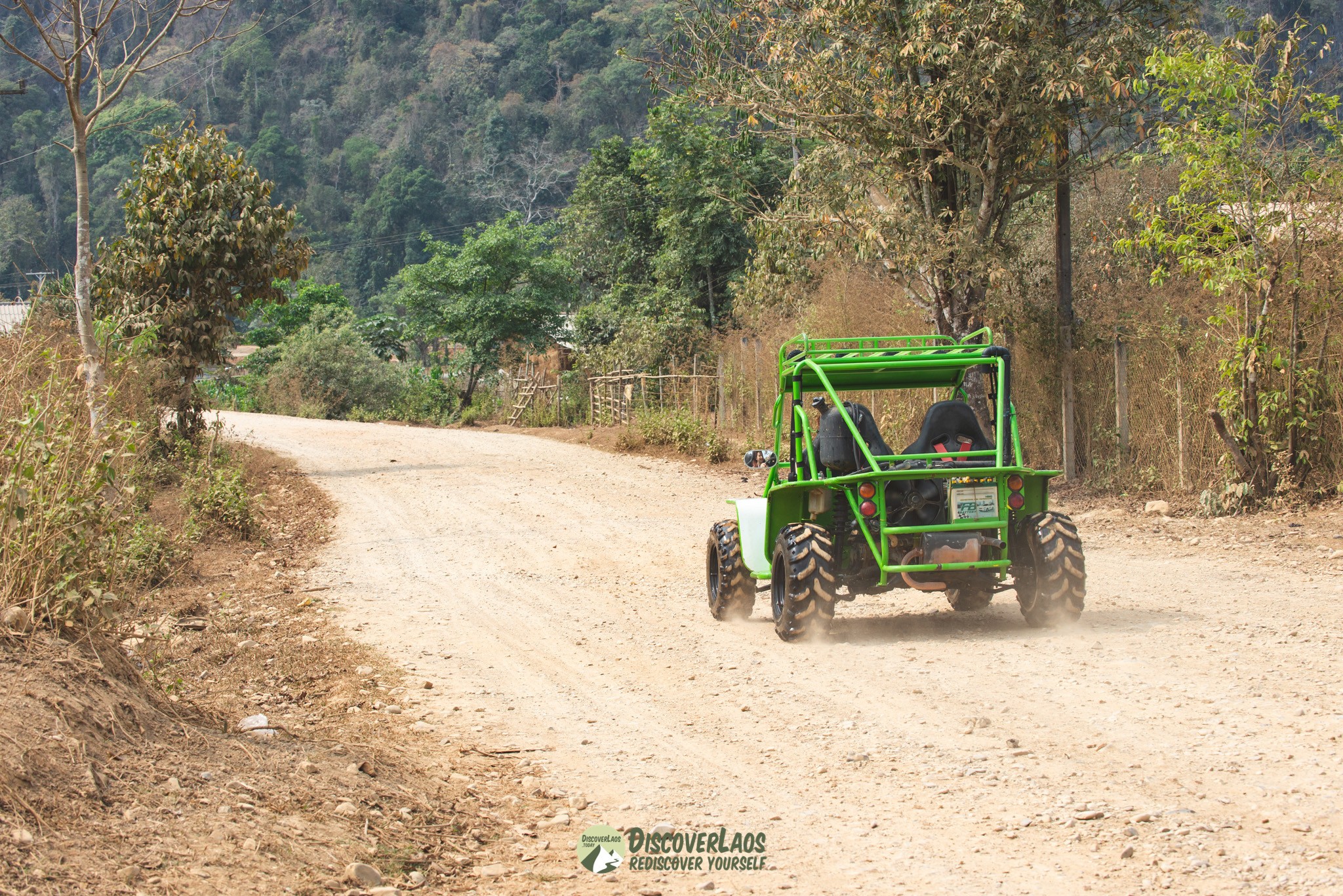 Numerous activities in one! Kayak along the Nam Song River to admire the beauty of karst mountains, experience tubing through Tham None Cave and marvel at the numerous stalactites inside the cave; Ride the buggy car in the bumpy path to challenge your riding skill to Blue Lagoon 2 and go on an exciting zipline adventure down from a cliff while admiring the rivers and lush forests down below.
✔ Price: 55 USD
✔ Physical Level: Easy
✔ Pick up - Drop Off: Include
⒋ Fulfilling your energy with various activities in just one pack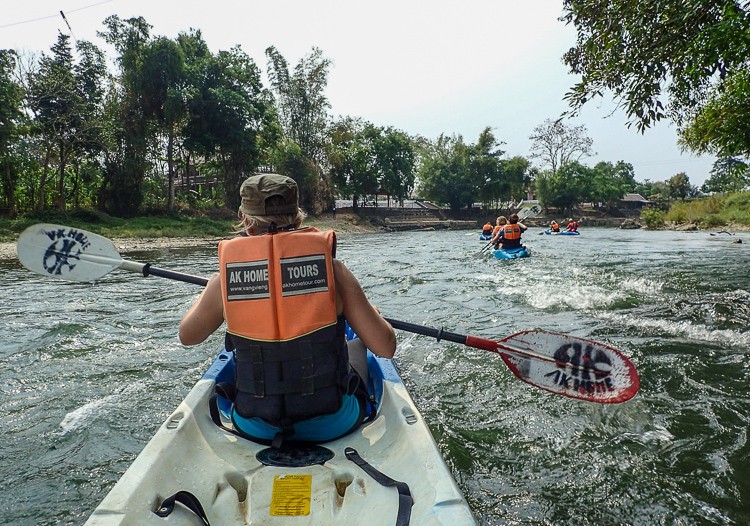 The highlight of this kayak trip is the sunset with the reflections and reflections on the River. Tubing through up to 500m inside Tham Nam Cave (water cave), one of the highlight caves in Vang Vieng to see the magic of marvel at the numerous stalactites inside the cave. Therefore visit the Elephant Cave and refresh yourself before back to town at Blue Lagoon 4 to swim in the natural blue pool.
✔ Price: 15 USD
✔ Physical Level: Moderate
✔ Pick up - Drop Off: Include
⒌ Take a chance to see the sunrise above the sky with Hot Air Balloon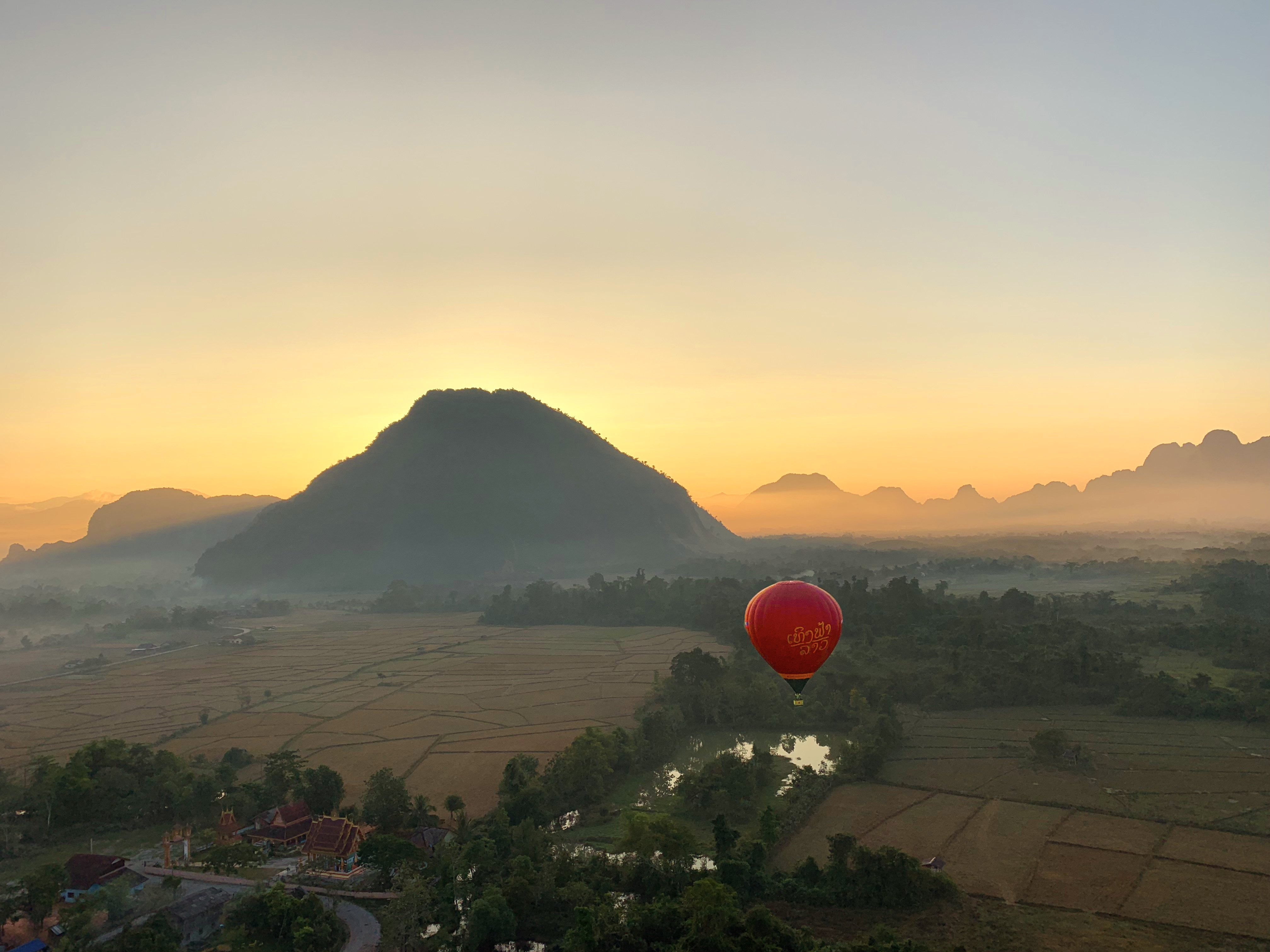 Either you are a real adrenaline junkie or simply a leisure traveller, It's time for you to step out of the beaten track and get to see places you couldn't normally access. What better way to discover Laos? Above everything else, Hot Air Balloon Above Laos is passionate about flying and love sharing the magic of being lighter than air. Explore Vang Vieng in the air!
✔ Price: 90 USD
✔ Physical Level: Easy
✔ Pick up - Drop Off: Include
⒍ Enjoy the 1 Day Tour with full option activities to explore Vang Vieng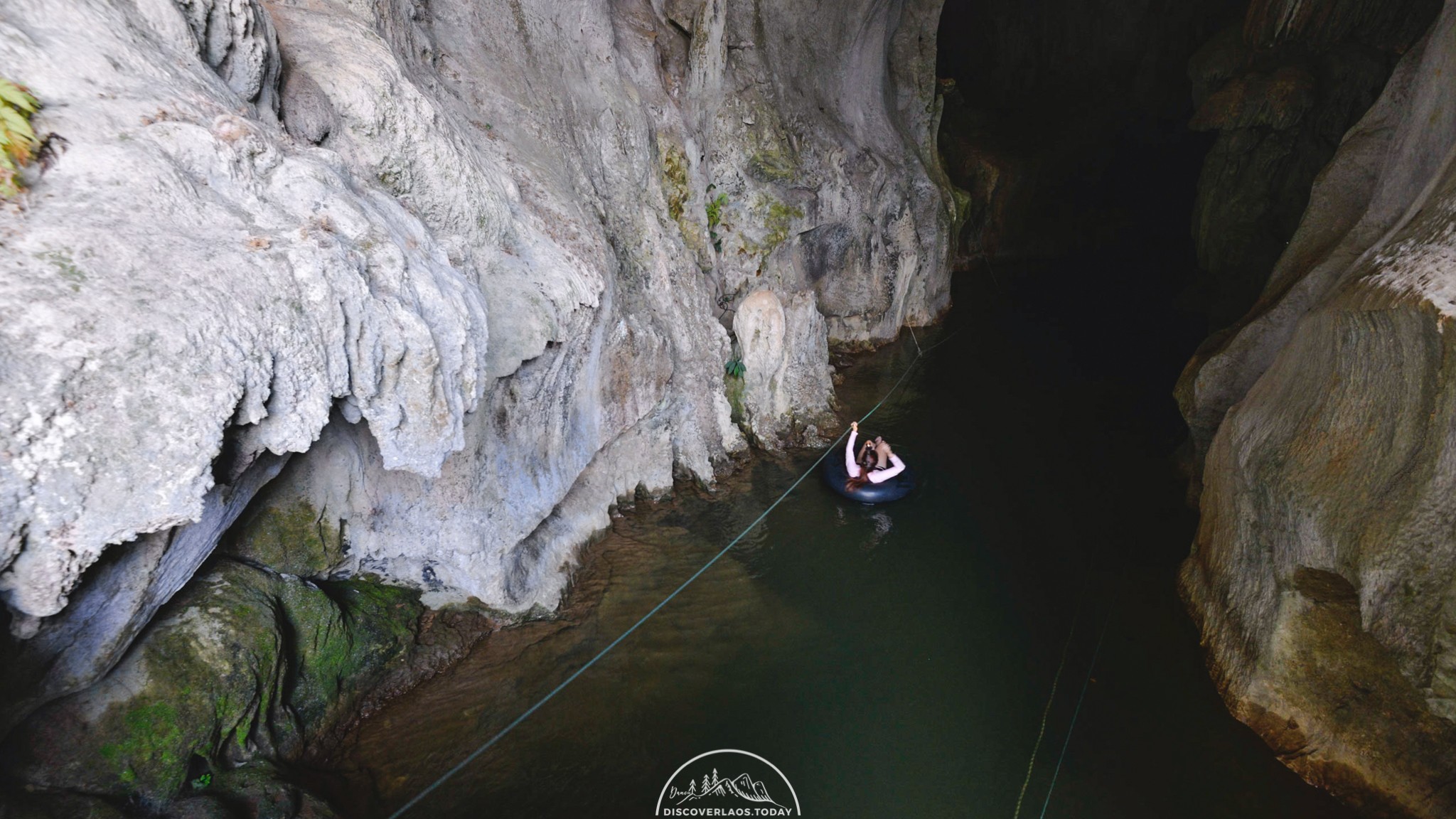 One Day Tour in Vang Vieng in multiple ways; kayak along rapids Nam Song river and enjoy admiring the luxurious views of nature — explore the beautiful stalactites and stalagmites cave and end with the thrilling ziplines over the lush jungle surrounded by limestone mountains.
✔ Price: 70 USD
✔ Physical Level: Easy to moderate
✔ Pick up - Drop Off: Include
⒎ Experience equestrian adventures course to discovering Vang Vieng in your own way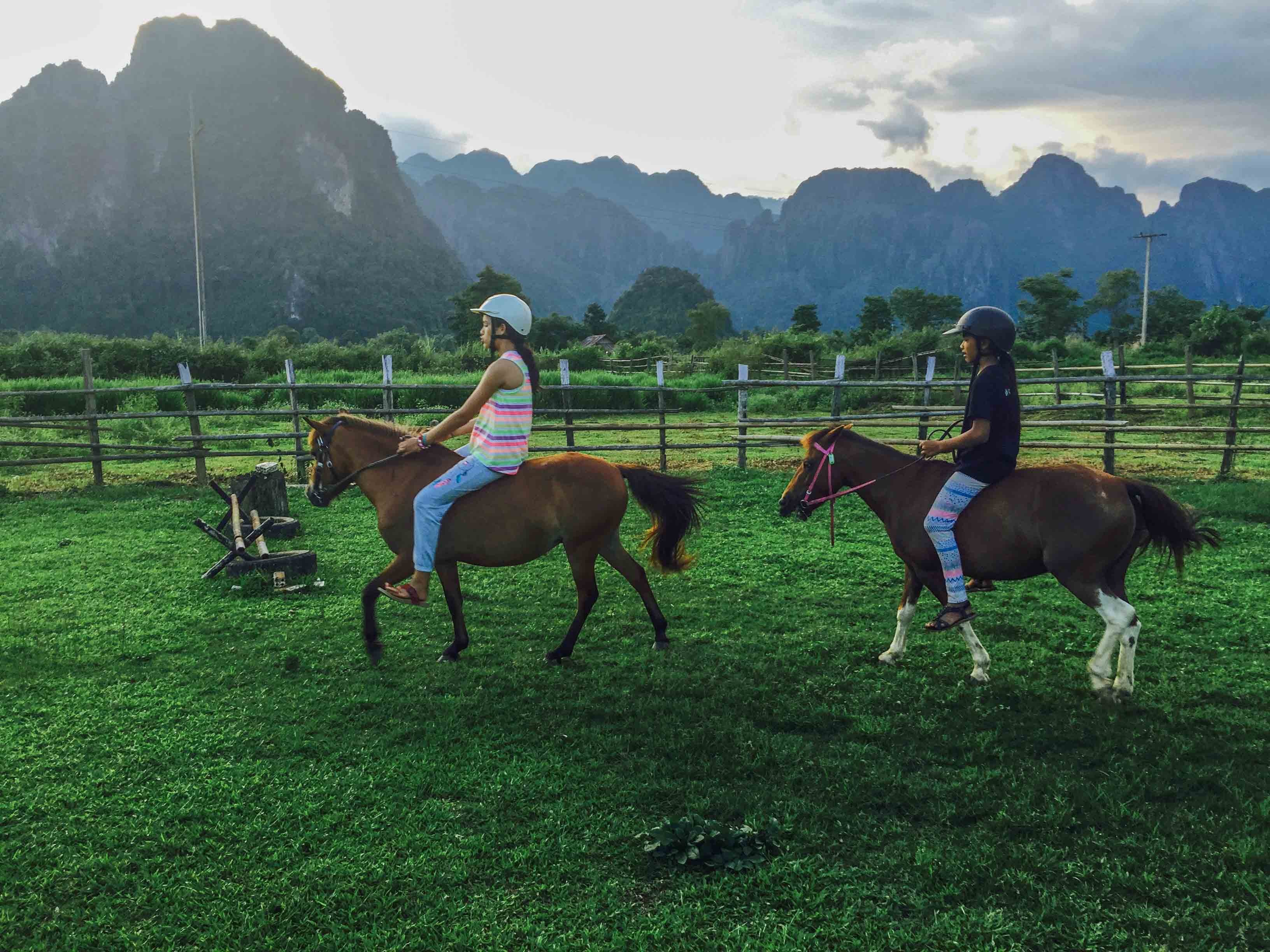 Exploring Vang Vieng by riding a pony is not an ordinary activity you would typically see in Vang Vieng. But with Ponies of Vang Vieng, they have equestrian adventures to suit guests of all ages! From children's pony trekking to a variety of carriage tours, they offer different ways to experience the beauty of Vang Vieng!
✔ Price: 11 USD
✔ Physical Level: Easy
✘ Pick up - Drop Off: Exclude
⒏ Take a gentle Yoga session out front of attractive mountain karst views and river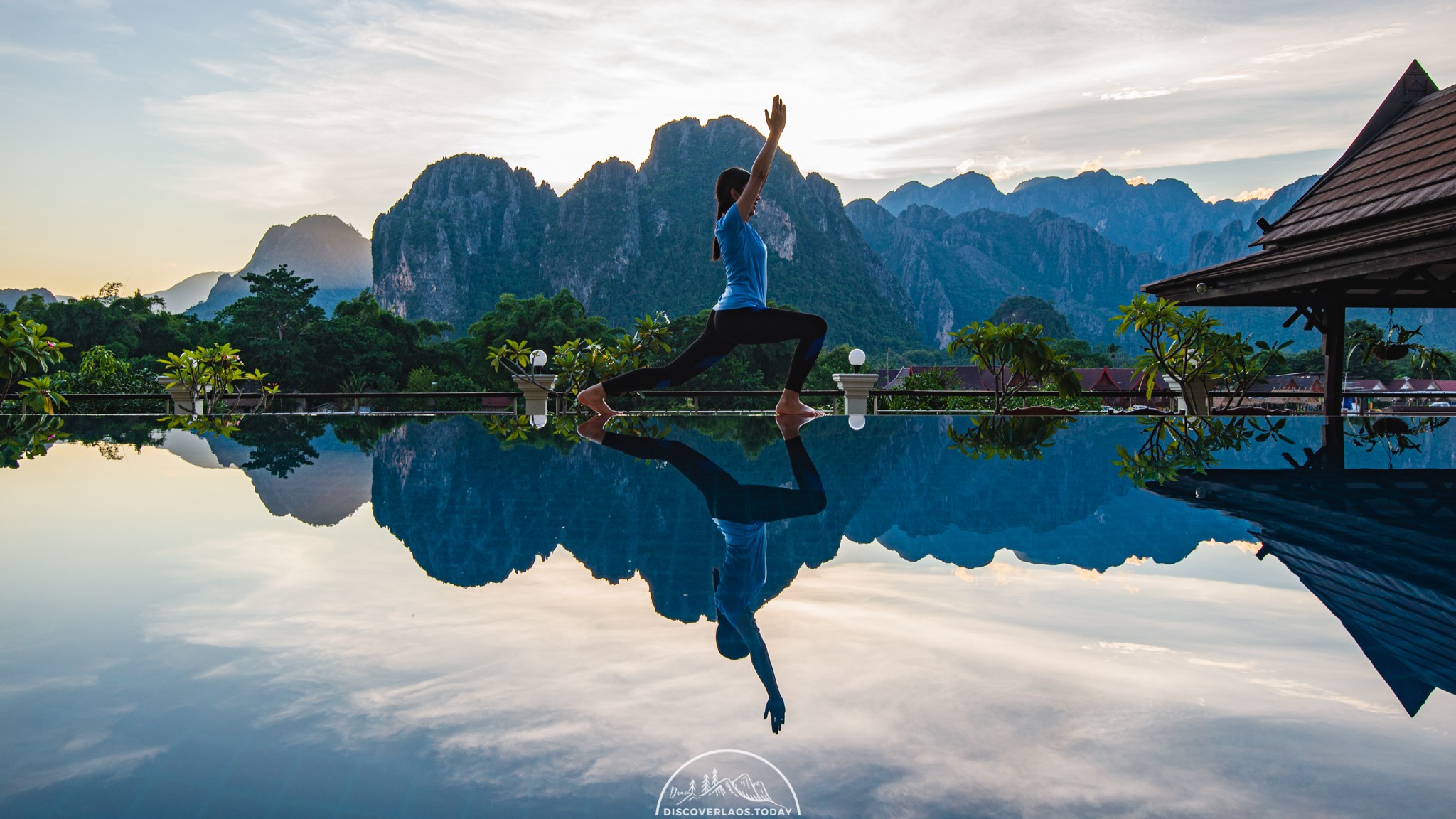 It's time to take care of yourself! The Yoga class will embark at a perfect spot where you can admire the breathtaking landscapes of mountains and rivers. Rejuvenate your spirit with a gentle yoga session; relieves stress, stretches and strengthens the body, awakens your energy, and brings calm to your mind, it is the best way to connect to one's self.
✔ Price: 10 USD
✔ Physical Level: Easy
✘ Pick up - Drop Off: Exclude
⒐ Learn basic to advanced rock climbing skills in One Day with Rock Climbing School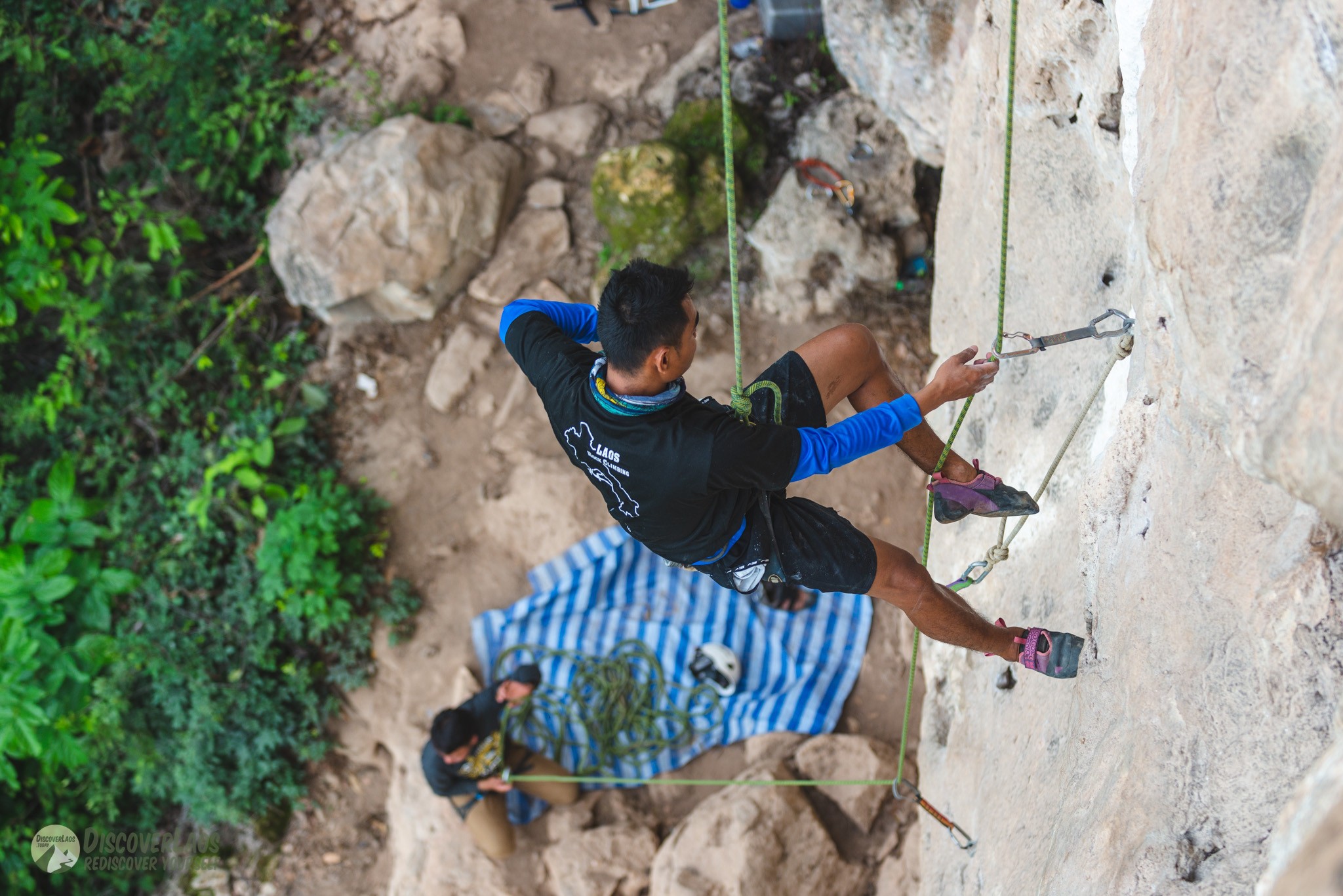 A so-called "The adventure capital of Laos" would not be Vang Vieng if it does not have a rock climbing school! A renowned climbing school- Adam Rock Climbing usually takes place at "Sleeping Wall", located 15 minutes from Vang Vieng on the banks of the beautiful Nam Song river. If you are brand new to the climbing world, Adam Rock Climbing will help you go through the foundations of rock climbing and onto some more advanced techniques. Enjoy the beautiful scenery of Vang Vieng while having a good workout!
✔ Price: 33 USD
✔ Physical Level: Moderate
✔ Pick up - Drop Off: Include
⒑ One Day to access and experience Vang Vieng in multiple ways with a full bunch of the activities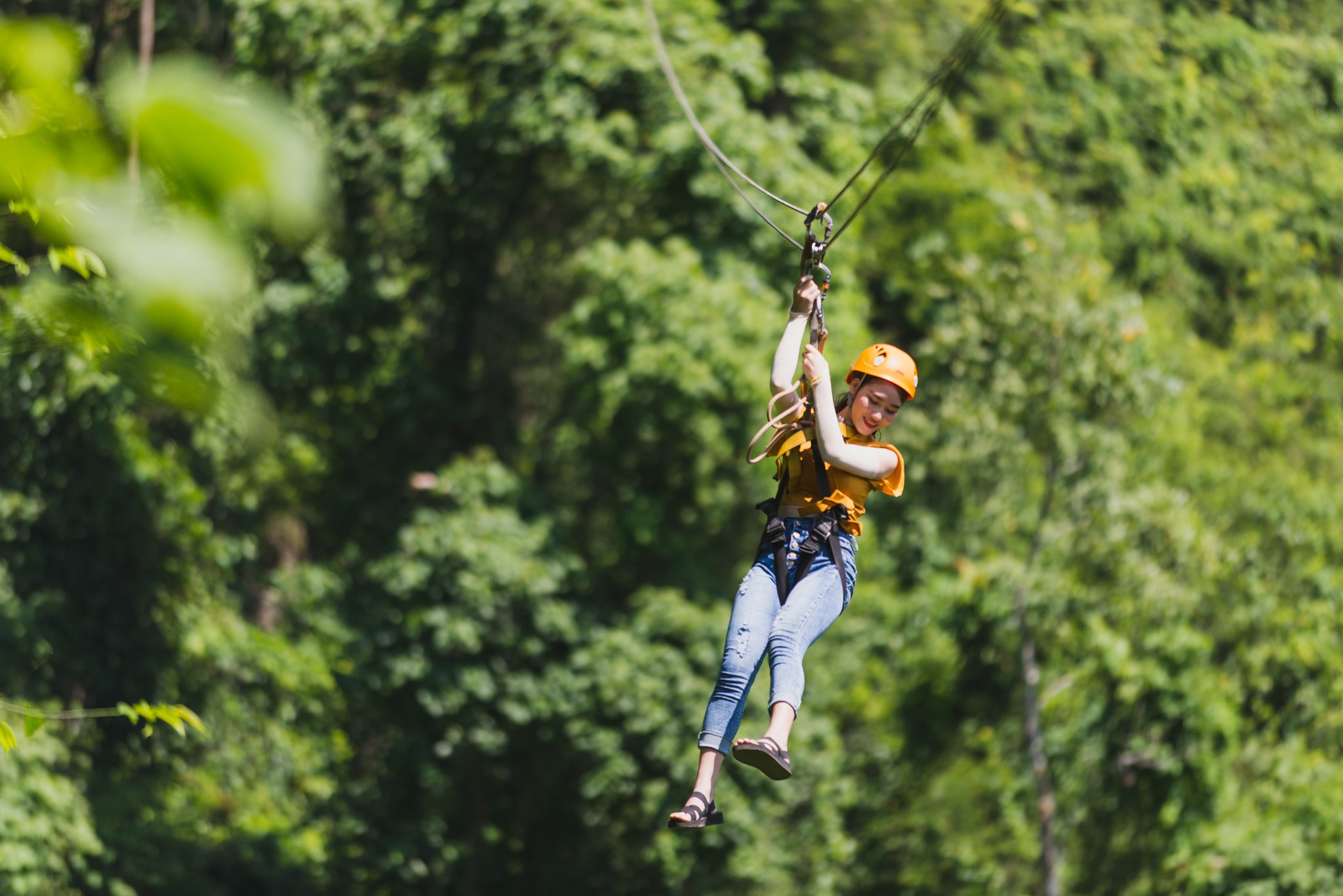 A perfect combination of all the activities that Vang Vieng is famous for: kayaking and tubing on the Nam Song River surrounded by rugged karsts and beautiful rural scenery, exploring Tham Xang Cave which famous for its highly-revered elephant head made of stalagmite, zipline over the green forest of Vang Vieng and the stream underneath.
✔ Price: 30 USD
✔ Physical Level: Easy
✔ Pick up - Drop Off: Include