Kong Lor Cave is an impressive cave system in Khammouane Province, carved out by the Nam Hin Boun River over millions of years. Visitors can explore the cave by long tail boat, skippered by local villagers.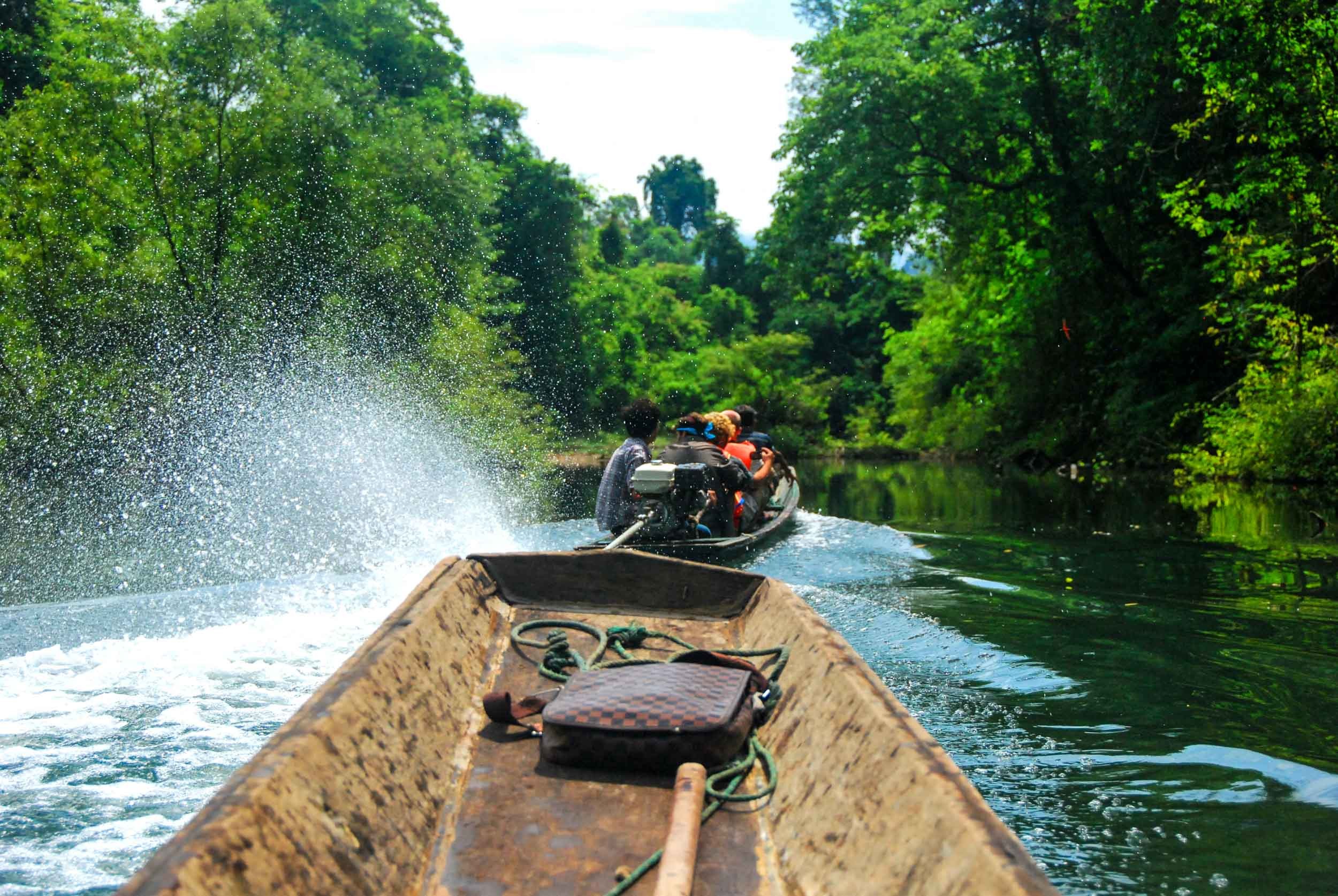 Kong Lor has long been touted as one of Lao's most impressive natural attractions. The seven kilometer long cave runs underneath a mountain, where visitors are immersed in darkness as hired boats navigate the river, the path illuminated only by head torches from boat captains and tourists.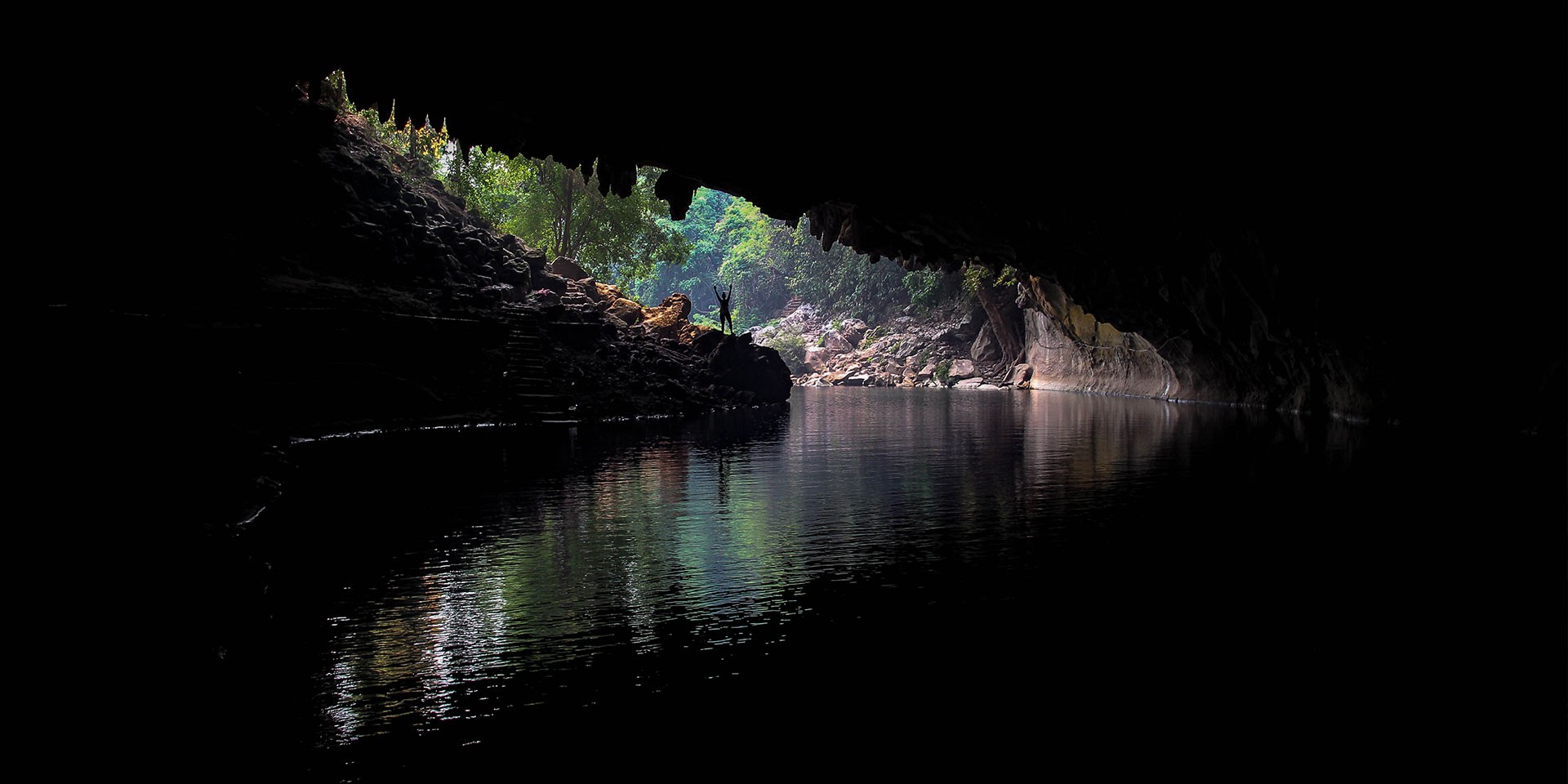 Many sections of the cave are mind bogglingly huge, with some chambers up to 100 meters tall. The lights from the torches light up nearby stalactites but fade out into the inky darkness, impressing the scale of the cave into the minds of visitors.
The boat journey takes visitors through the cave, stopping at a chamber of impressive limestone formations, eerily lit by coloured floodlights. Visitors walk through this section, marveling at huge columns of limestone, slowly deposited, drop by drop, over hundreds and thousands of years.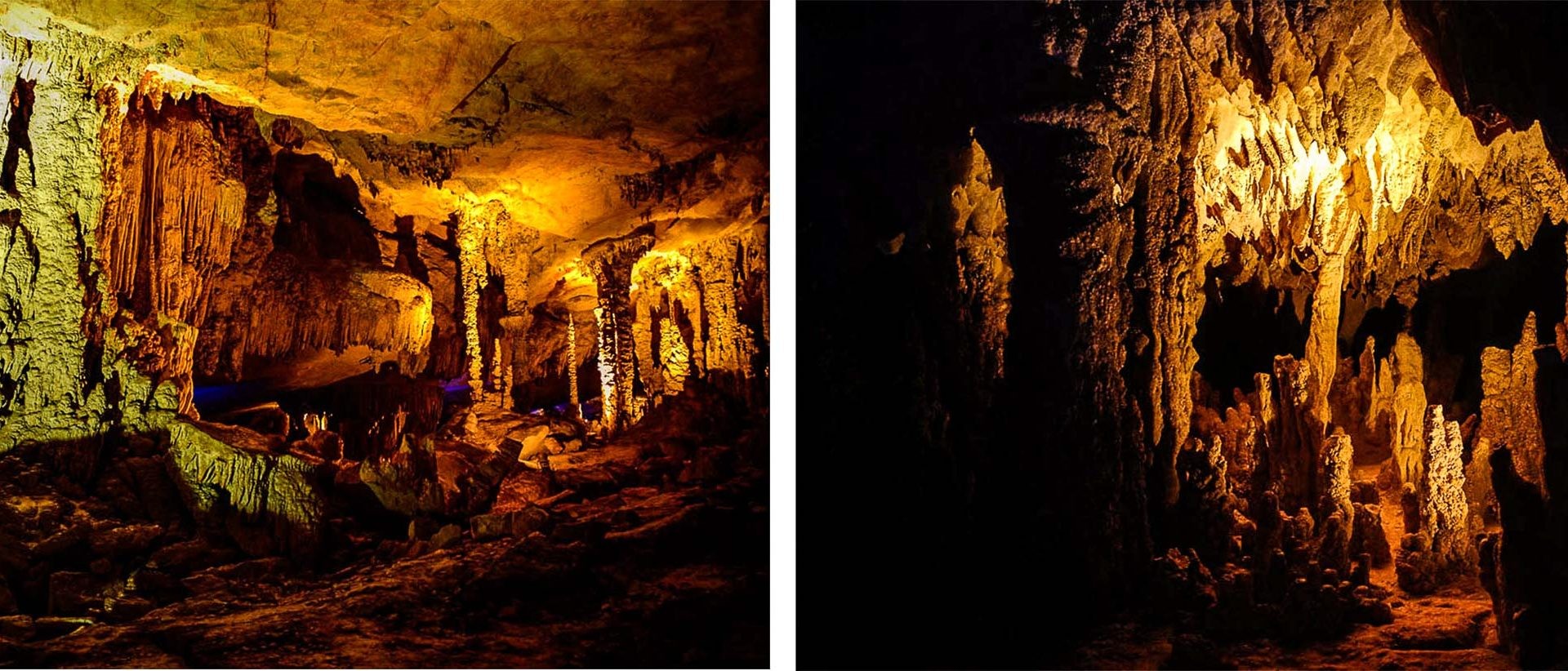 Once reaching the far end of the cave, emerging into the sunlight, visitors are encouraged to visit the small village of Ban Na Than, where you can purchase snacks and small collection of handicrafts. There are also mountain bikes for rent here, if you would like to explore the peaceful valley. Most visitors return back through the cave, but it is also possible to hike over the mountain, with the assistance of local guides.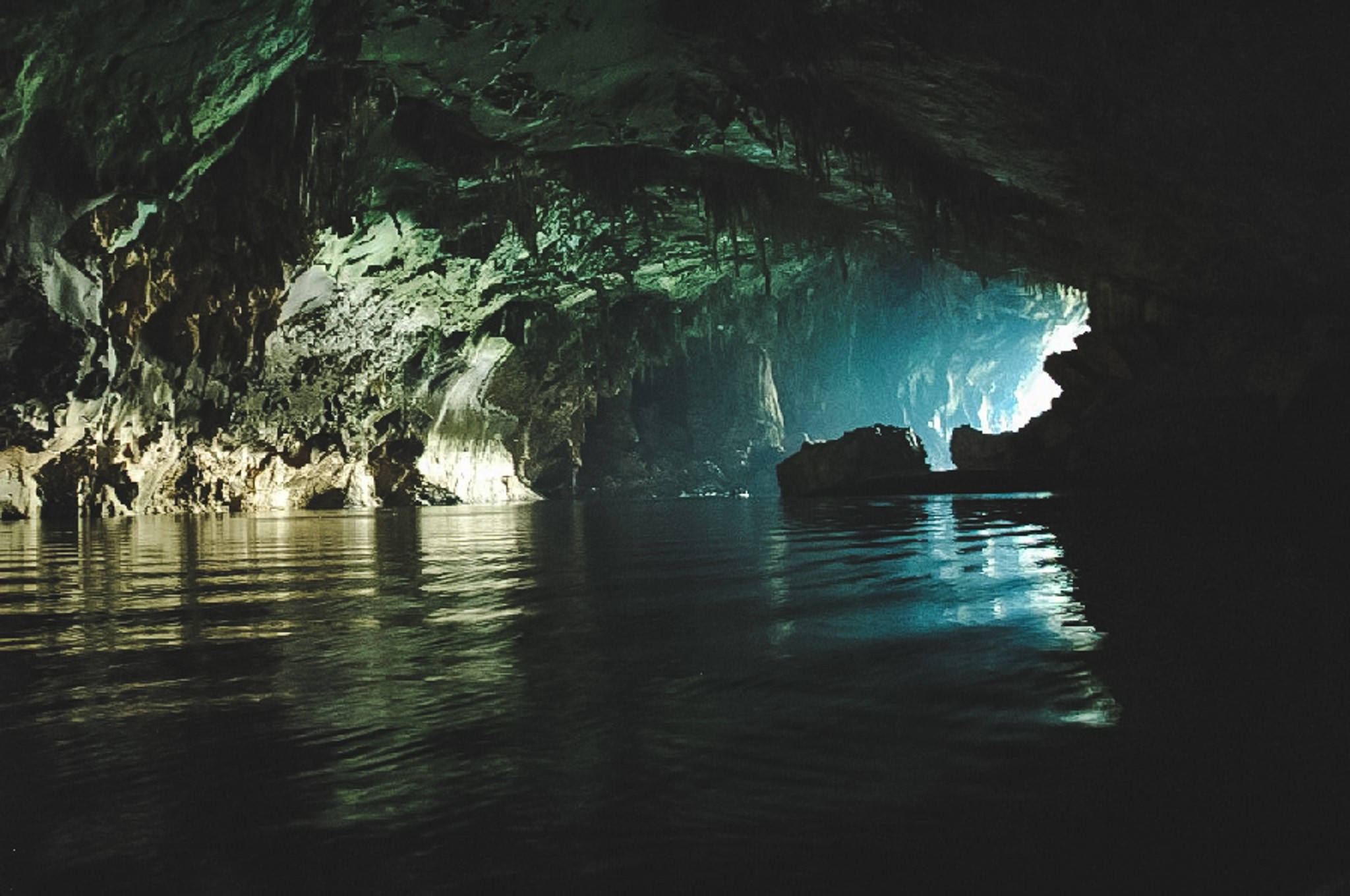 Once visitors return to the starting point there are a few stalls selling cool drinks, or you can relax in the turquoise waters pouring out of the cave.
Kong Lor Cave is situated in the Phu Hin Boun National Protected Area, in the north of Khammouane Province. It is a popular stopping point on the famous Thakek Loop, close to The Rock Viewpoint. There are a number of guesthouses near the entrance to the cave, as well as the upmarket Spring River Resort. The closest town with an ATM is Na Hin, which also has a number of guesthouses.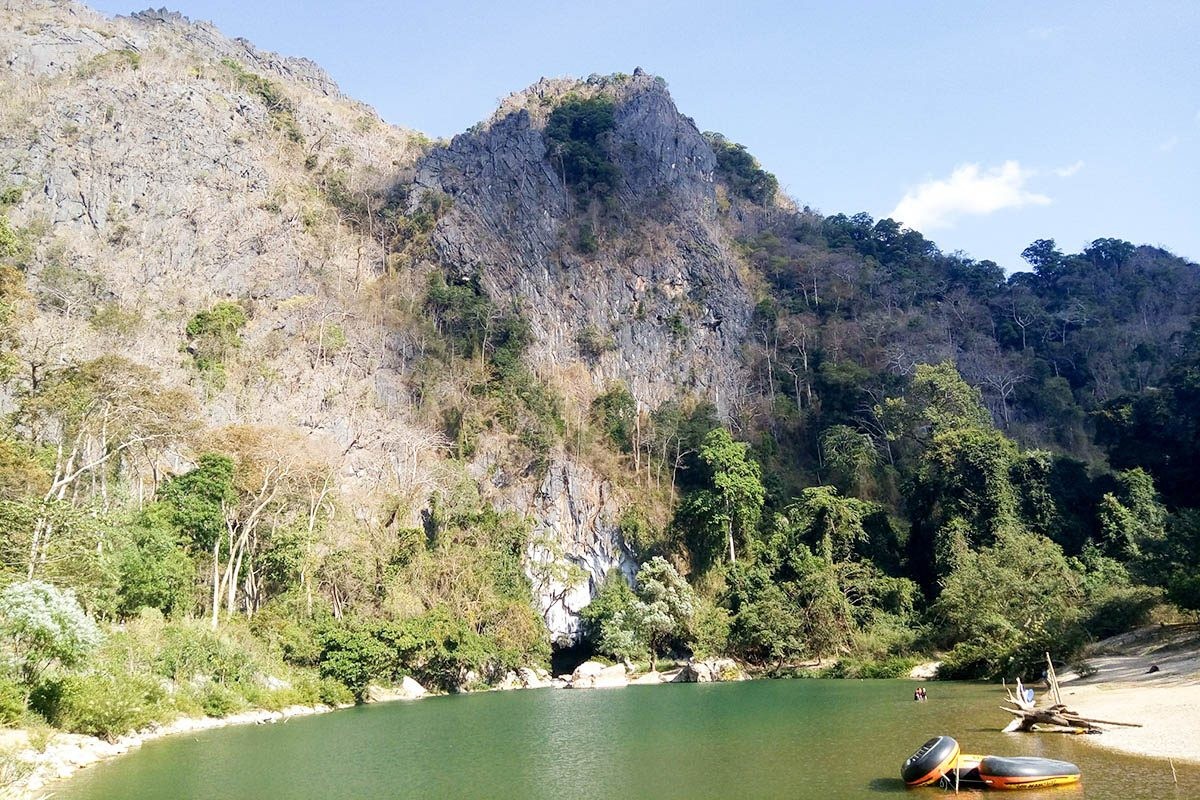 When visiting Kong Lor Cave be sure to bring shoes or sandals that you don't mind getting wet as you might have to get your feet wet when getting in or out of the boat. Tickets for the boat trip through the cave include a head torch and life jacket, we strongly recommend you take both.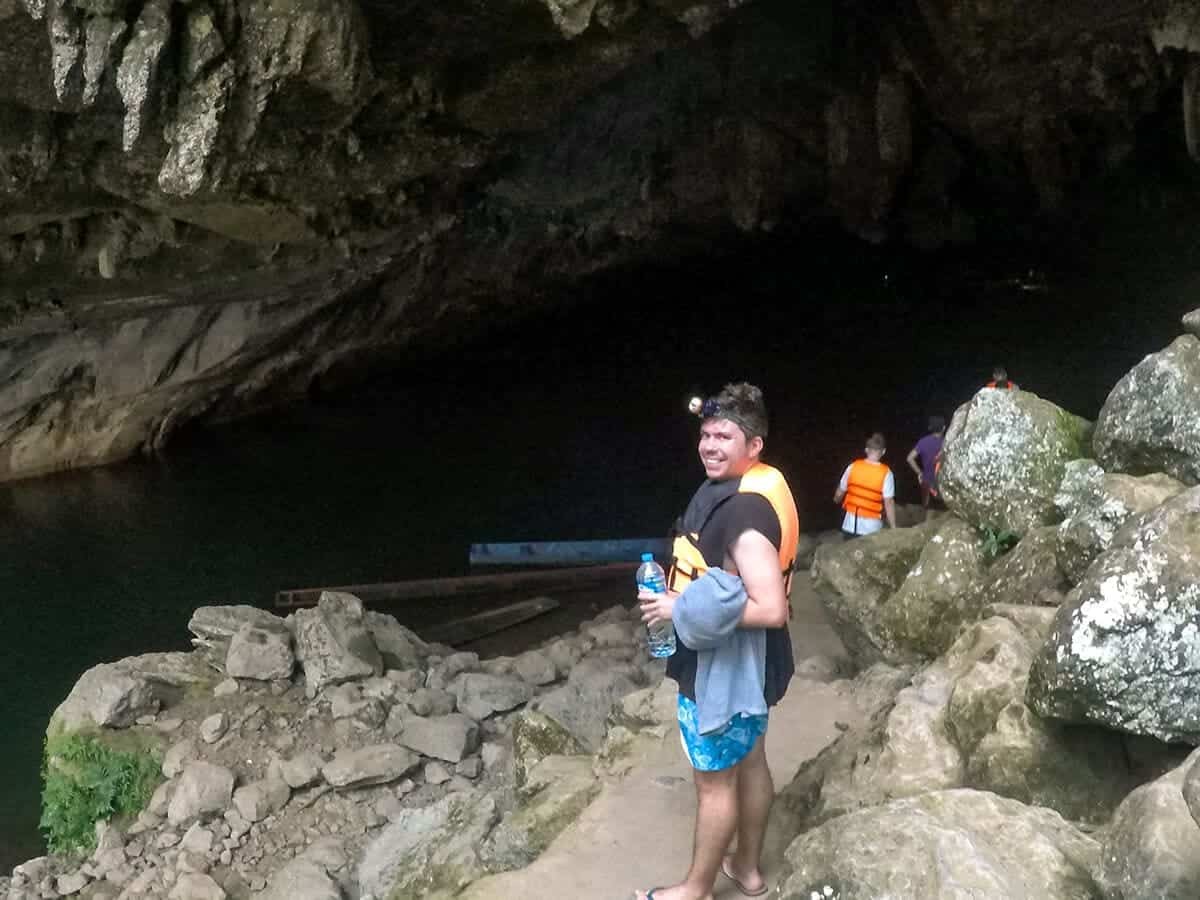 Visiting Kong Lor is an incredible experience, and one not to be missed when visiting Khammouane Province. Put it on your to-do list and get out there and Discover Laos Today!