Wonderful Tour
Wonderful Tours is a family-owned tour operator and owns a property that is filled with lots of adrenaline activities across the yard. This increasingly popular destination in Vang Vieng has been attracting a large number of both domestic and foreign travelers. Over the years, it has grown into a trusted resource that has helped many people better enjoy their Vang Vieng Trip.
They specialize in adrenaline tours such as exploring caves and ziplining within their property but are always expanding and enhancing their wide range of offers, as well as adding new and exciting tours of Vang Vieng.
What Do They Offer?
Half Day Kayaking on Nam Song River
A fantastic opportunity to enjoy the river and mountain scenery. Enjoy the beautiful mountains and surrounding scenery along the Nam Song River with this peaceful and relaxing tour. There are many small rapids in the dry season. You will have a good chance to capture photos along the river. Book Now!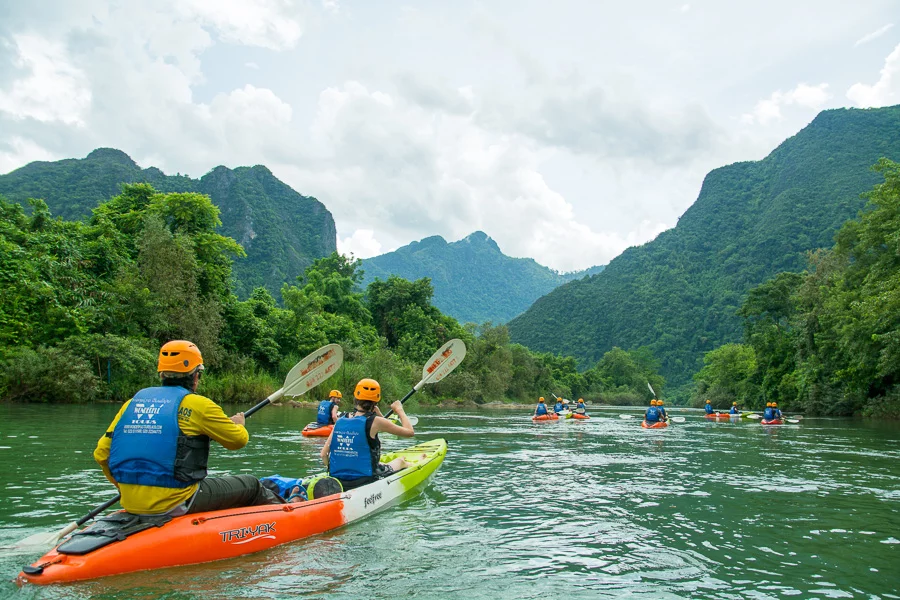 1 Day Tour: Kayaking - Tubing in the Cave & Zipline
The tour leaves at 9:00am from Vang Vieng by truck. We will drive 10 km north to Ban. Vieng Samai where the kayak starting point is. Our guide will give you some paddle instructions before we embark downstream of Nam Song river to many small fun rapids while enjoying the scenic views of the incredible mountain karts on the way to Tham None cave. Tham None cave is an important cave where people used to hide during the Indochina war. We will explore the beautiful stalactites and stalagmites in this cave by tubing. After that, you'll enjoy lunch with the green scenery around Phar None cliff. After lunch, we will conduct a zipline briefing and you are all ready to go! You will zipline 1,350 m (7 lines, 2 bridges) over the forest around Phar None. We will end this trip by kayaking back to Vang Vieng. Book Now!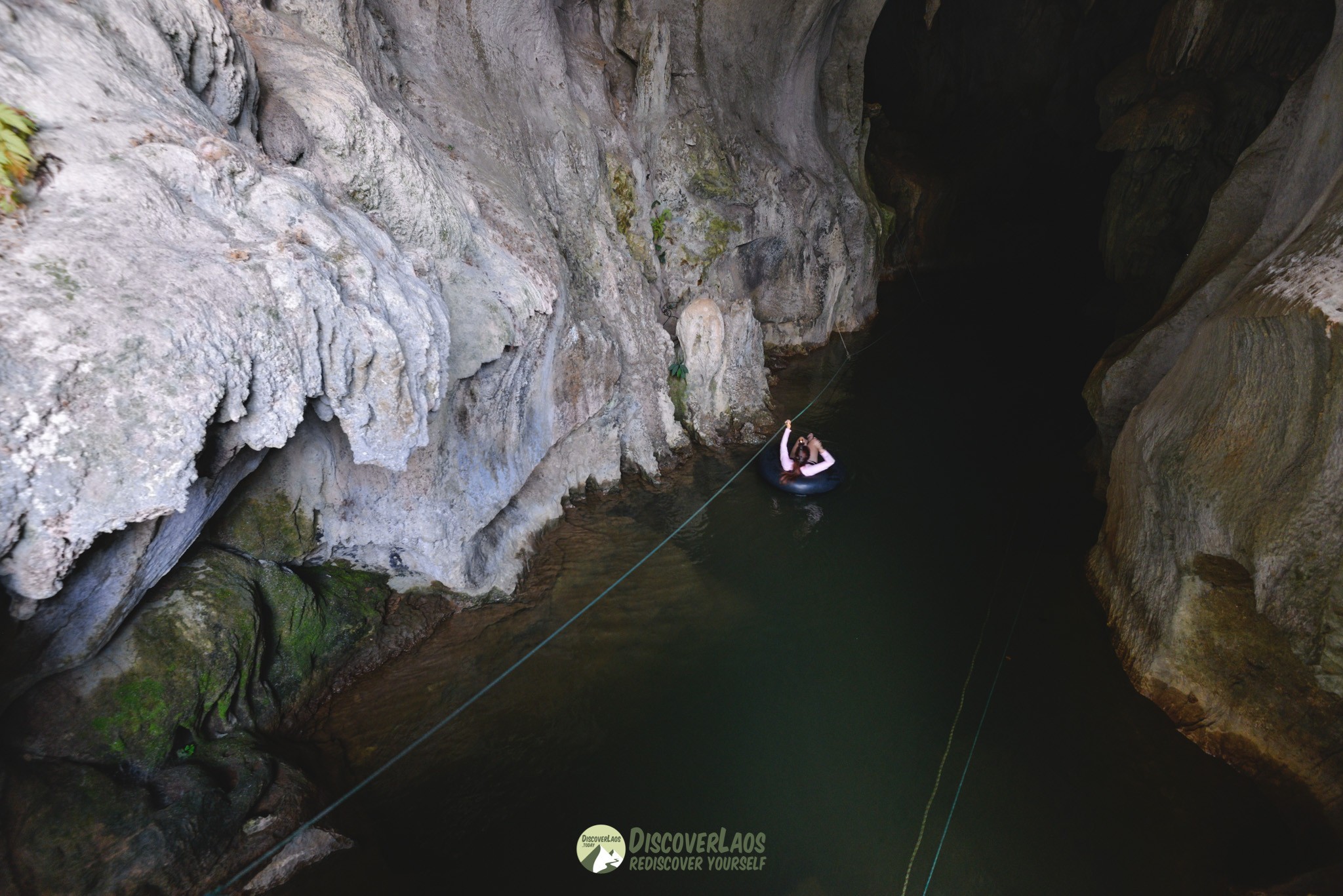 Vangvieng Cycling Visiting the Local Villages, Cave & Blue Lagoon
Go off road, but not with your feet like our other treks - this is something special. Spend the day cycling around the countryside of Vang Vieng and its surrounding jungles on a mountain bike with an experienced tour guide. In the morning, we'll begin cycling out of town, crossing the Nam Song River on a bridge. We'll make our way towards Phou Kham cave where we'll trek up the mountain and check out the beauty of this very old and strange cave, seemingly hidden from the rest of the world. There will be time for a swim below the cave in the Blue lagoon; one of well-known attractions in Vang Vieng. Afterwards we'll be faced with some rough dirt roads as we continue along the 'Blue Lagoon loop'' enduring over 30 km of cycling. There will be plenty opportunities along the way to stop for a rest and take some photos as we pass through small arms and local villages. Finally, we'll make our way back towards Vang Vieng, crossing back over the Nam Song and into the centre of town. Book Now!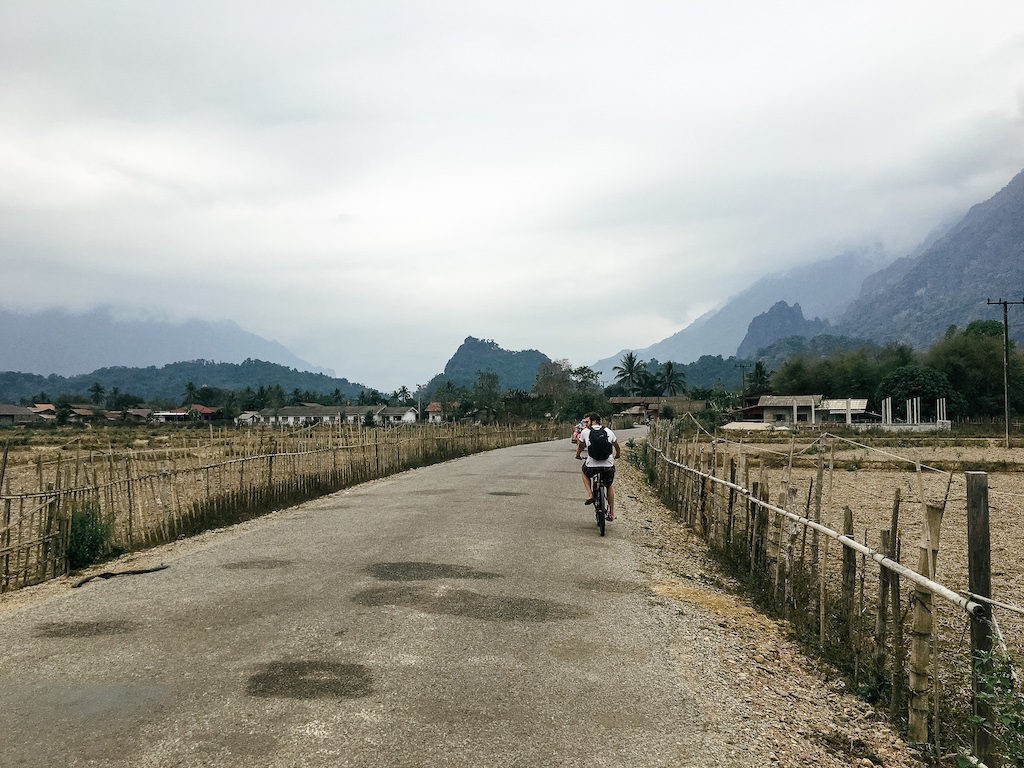 DISCOVERLAOSTODAY, YOUR ONE STOP DIGITAL CONNECTION TO LAOS TOURISM.