While the global pandemic is still wreaking havoc on tourism businesses around the world, there are promising signs that business will rebound. The vaccine rollout, both internationally and within Laos, offers a glimmer of hope and a sign of future normality.
But the vaccine will not be a panacea to the woes of the tourism industry, and businesses will need to demonstrate the precautions that they are taking to reduce the risk to both staff and guests.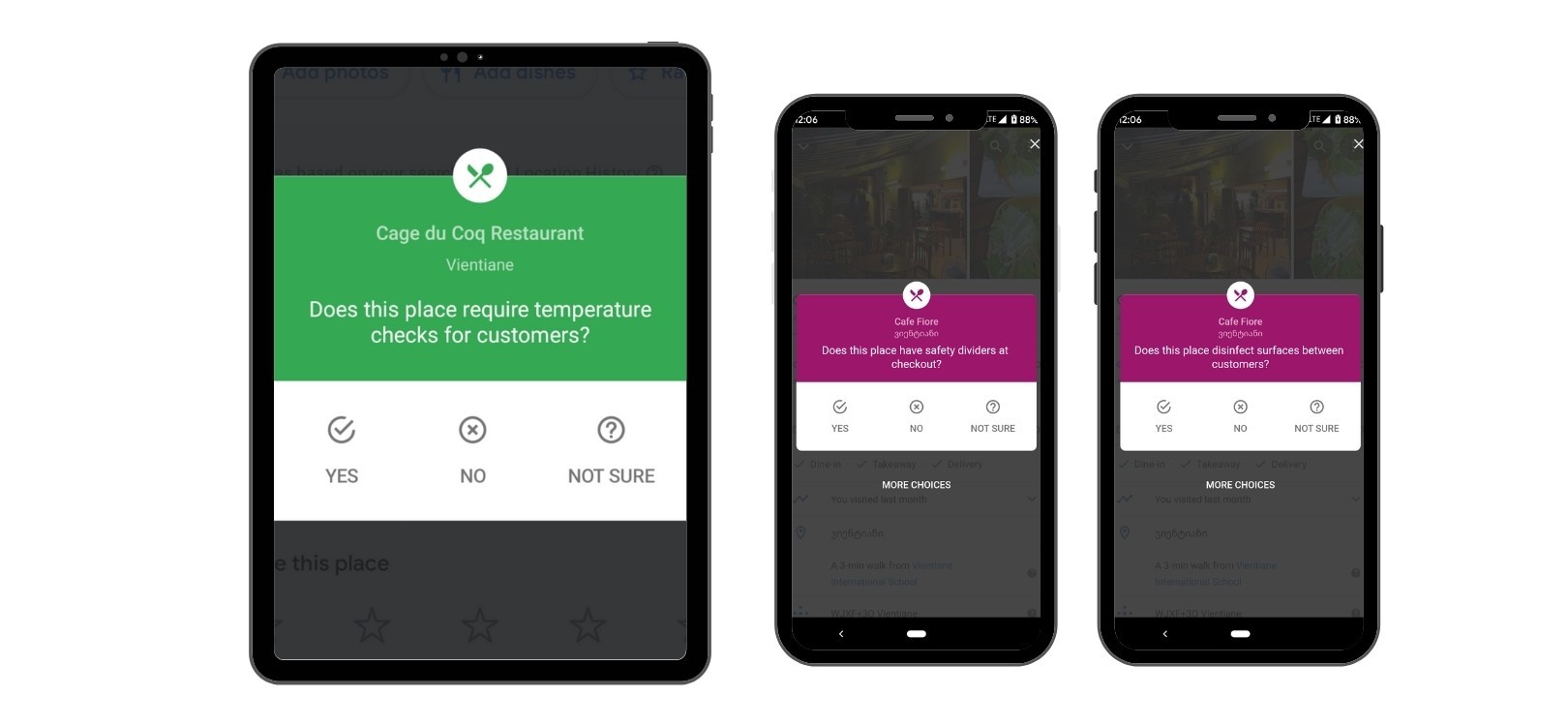 In their January update Google Maps is now showing which precautions businesses are taking to reduce the risk of infection. These precautions are submitted by the businesses themselves but Google promises that reviewers, or "Local Guides", will soon be able to submit their own updates about businesses.
This information is not currently available for Lao businesses, but it is surely a sign of things to come. Already Local Guides are being asked questions, through the Google Maps App, about the safety precautions that businesses are employing.
Trip Advisor has already added a COVID 19 safety precautions filter to their search results. Of the 654 hotels listed on Trip Advisor in Luang Prabang, only 13 are advertising that they are taking additional measures to reduce the spread of COVID.
When international travel resumes it is highly likely that information about precautionary measures will be a deciding factor for many travellers when choosing where to eat dinner or which hotel to spend the night.
The threat of COVID infections in Laos is quite low, and the country has been extremely lucky to have avoided the worst of the pandemic. But tourism businesses cannot rest on their laurels and must start taking steps now to demonstrate their preparedness for the return of international guests.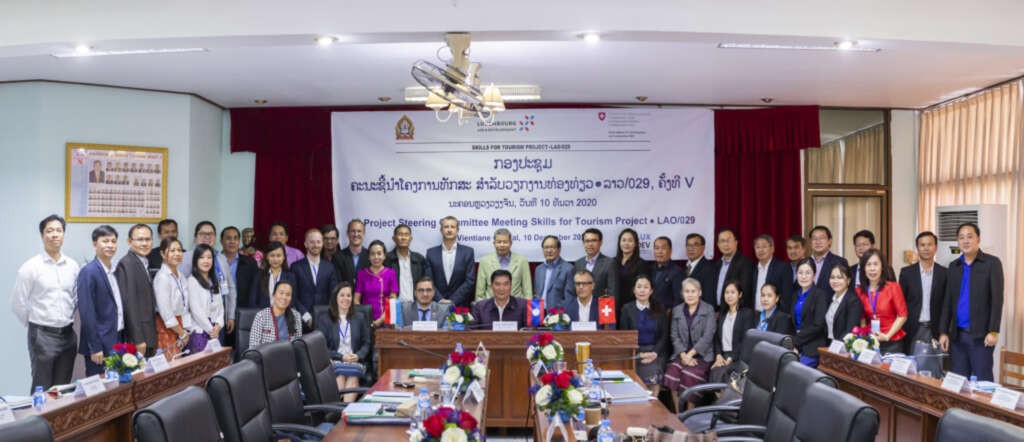 One such step is the upcoming program for a Lao Tourism and Hospitality Hygiene Programme. This programme is being developed with support from the Skills for Tourism project and in partnership with the Ministry of Information, Culture and Tourism, Ministry of Health and the Lao National Chamber of Commerce and Industry and aims to create a national training and certification program which will give businesses the skills and knowledge they need to keep their guests and staff safe, but also articulate this to potential customers. The program is a great example of how businesses should be preparing for the eventual return of tourists. The Skills for Tourism Project is funded by the Governments of Luxembourg and Switzerland and implemented by LuxDev and the Ministry of Education and Sports.
Tour operators will also need to demonstrate their preparedness to potential clients as well. Measures such as hygiene protocols, equipment disinfection, and social distancing will need to be incorporated into existing risk management procedures and these must be clearly articulated to customers. Whether these measures are based off trainings or advice from the relevant government ministries or based on international best practice, it is incumbent that businesses start thinking about this now so they are ready for tourists once borders open.
Hotels in particular will be a focus of customer scrutiny. Many guests will be looking for hotels that are able to offer contactless check in, in combination with other hygiene protocols. Discover Laos Today has created a system for contactless check-in, where guests are able to use an online portal to upload all the relevant documents required by hotels before they arrive. This is just one feature that Google Maps and Trip Advisor are already highlighting and will be a deciding factor for many potential guests.
Whether it is through government supported trainings such as the Skills for Tourism project, or businesses developing their own procedures, now is the time to start working on how to mitigate the threat of infection and, from a business perspective, the equally important task of articulating these mitigation procedures to guests.