An Overview of Discover Laos Today Contributor Platform
Discover Laos Today is pleased to inform that our article posting system has now been enabled for outside contributors, in particular tourism professionals in Laos who wish to promote their products and increase their brand awareness. Articles that offer Laos tourism industry viewpoints on traveling Laos, unique activities and authentic stories would be much appreciated!
With Discover Laos Today Contributor Platform, you can create high quality articles with user-friendly interfaces. This novelty tech in Laos enables tourism-related companies to start showcasing their products and stories, raising brand awareness and ultimately generate sales.
How it works -- writers
Anyone (or any brand) can sign up for Discover Laos account,
Start writing relevant content.
We approve
Live
Here are a few popular Discover Laos Today posts that highlight the variety of content on the network.
LAOTRAVELLAOS TOP HOTEL PROMOTIONS IN VANG VIENG
LaoTravelLaos Top 10 Hotel unique offers in Luang Prabang!
Projects for a better tomorrow- Uplift Laos
AWS Startup Program: Our journey with AWS and how to get 5,000 USD worth of credits
Step 1 Create an account/Log in
Once you're on Discover Laos Today Website, click log in.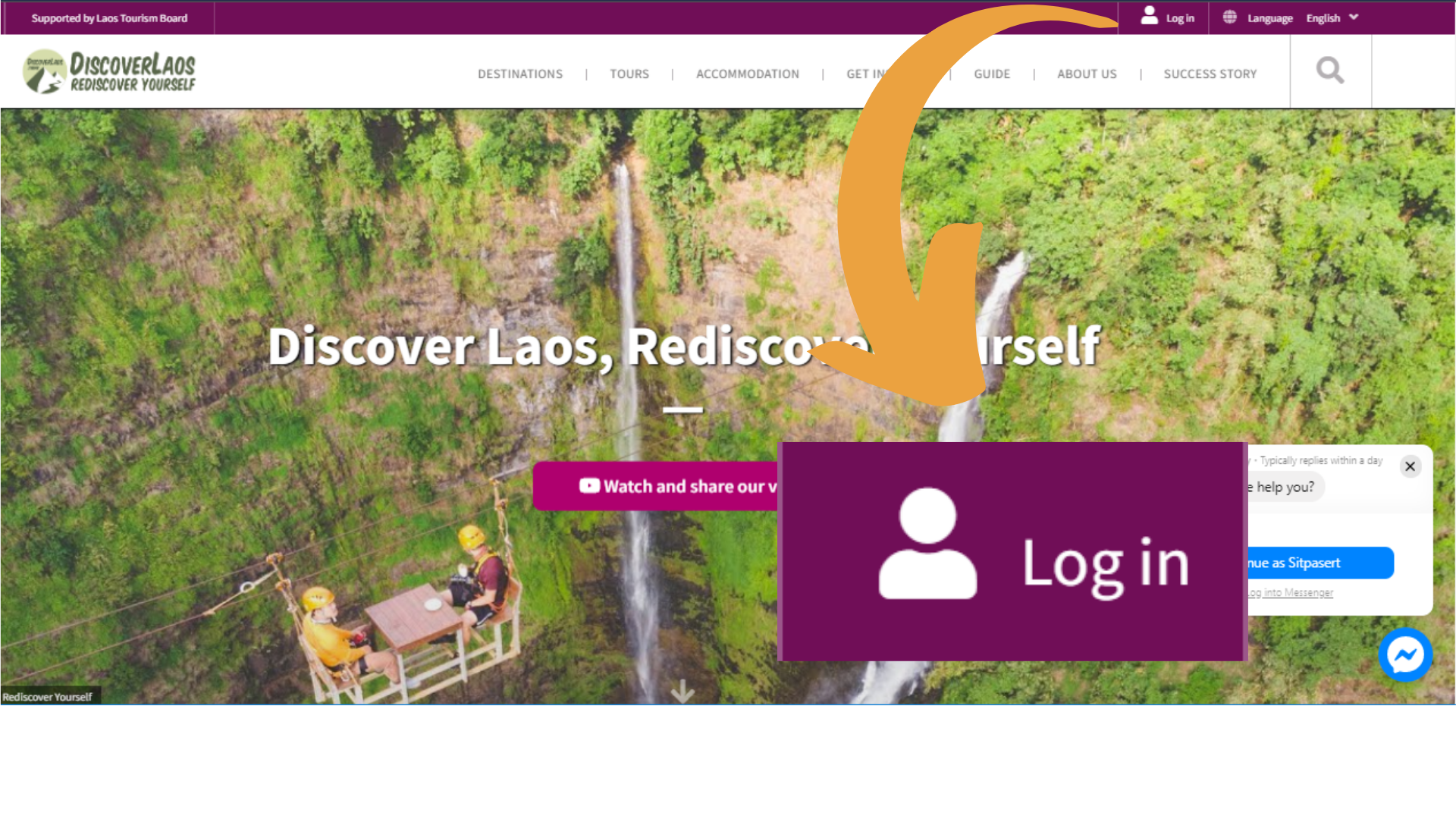 From here you have two options: If you have not yet had an account, click register or If you already created, go ahead and fill in necessary information and log in.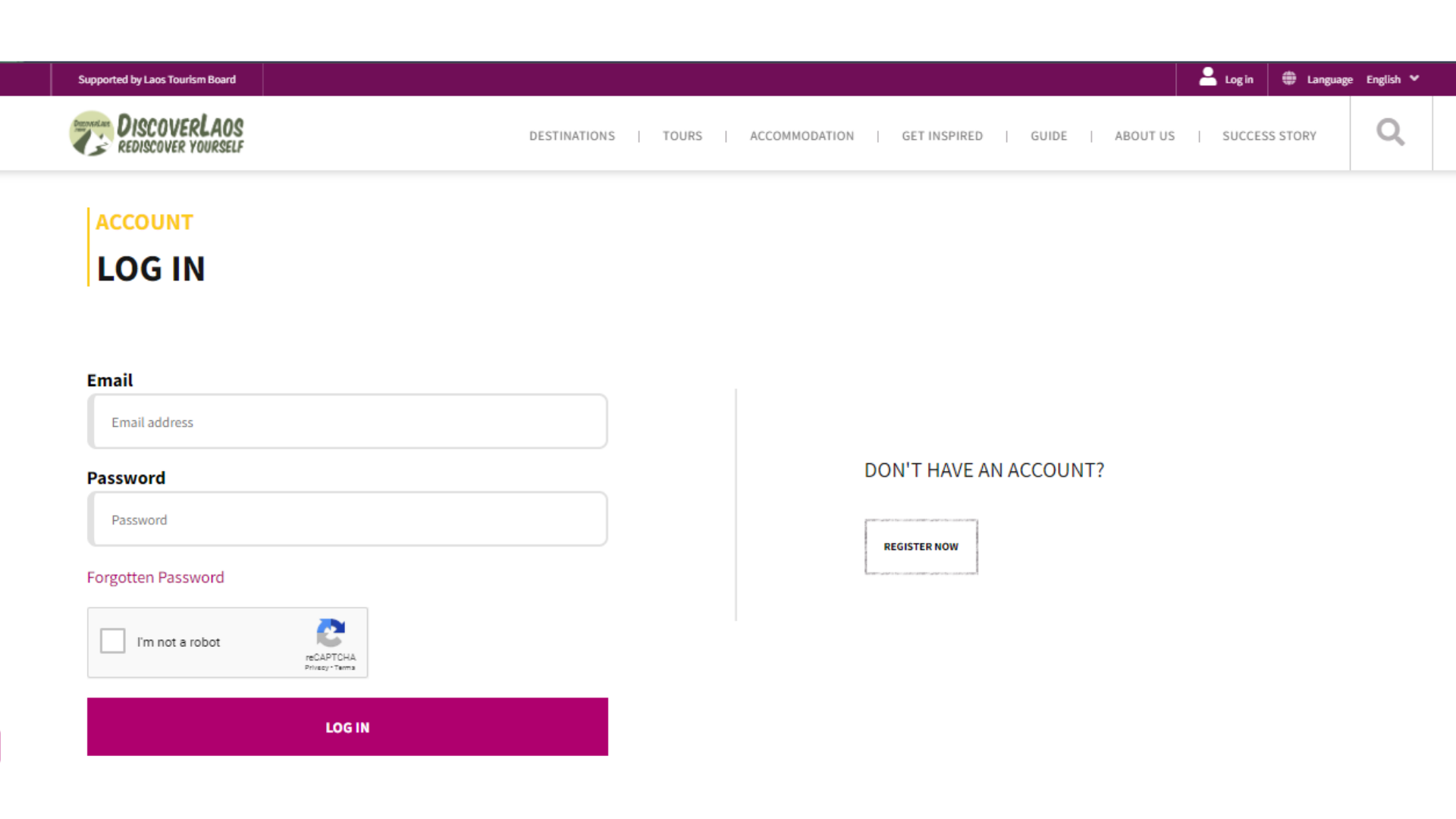 Note: After signing up, you will not be able to log in right away. The system will send you an email and require you to confirm and activate in order to log in.
Step 2: Customize your profile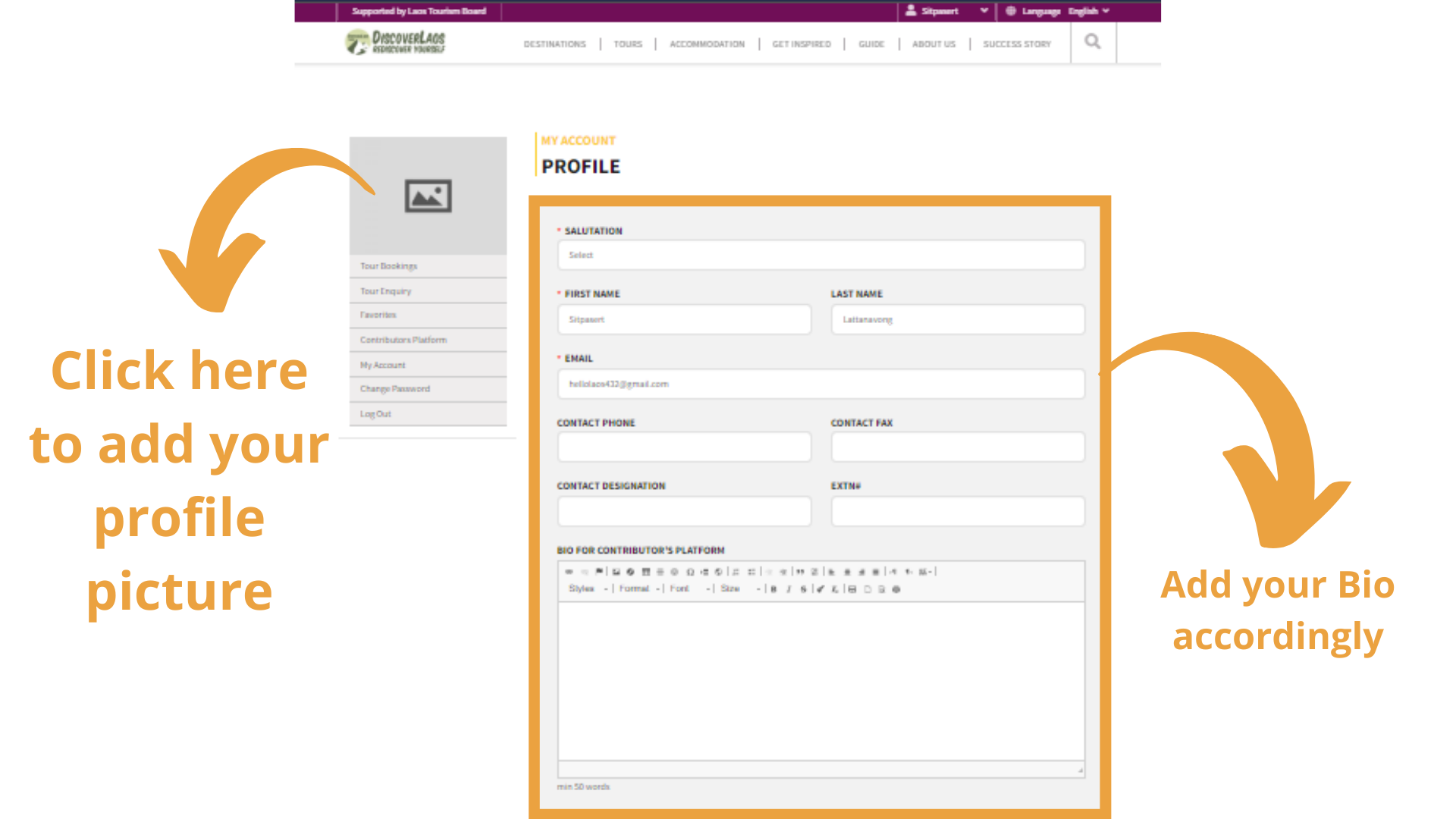 It is important to add information accordingly, especially your bio as it helps the readers to know you better. Or if they're interested in your brand, you might want to contact you directly!
After customizing your profile, it will look like this: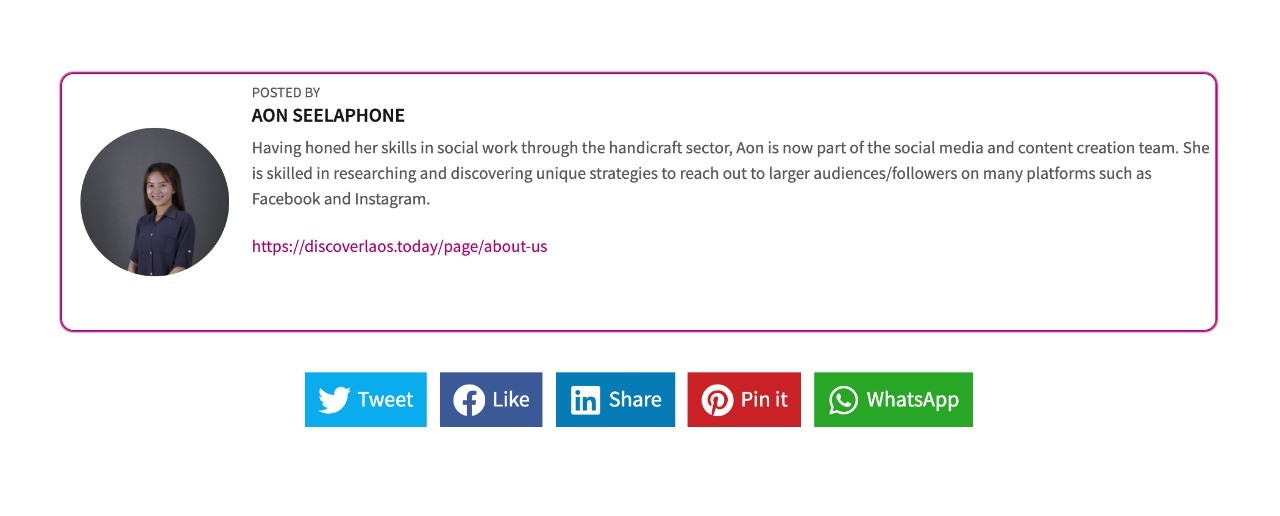 Step 3: Contributor Platform
After customizing your profile, head over to contributor platform to view your Posts Listing. "Add New" to create a new post/article.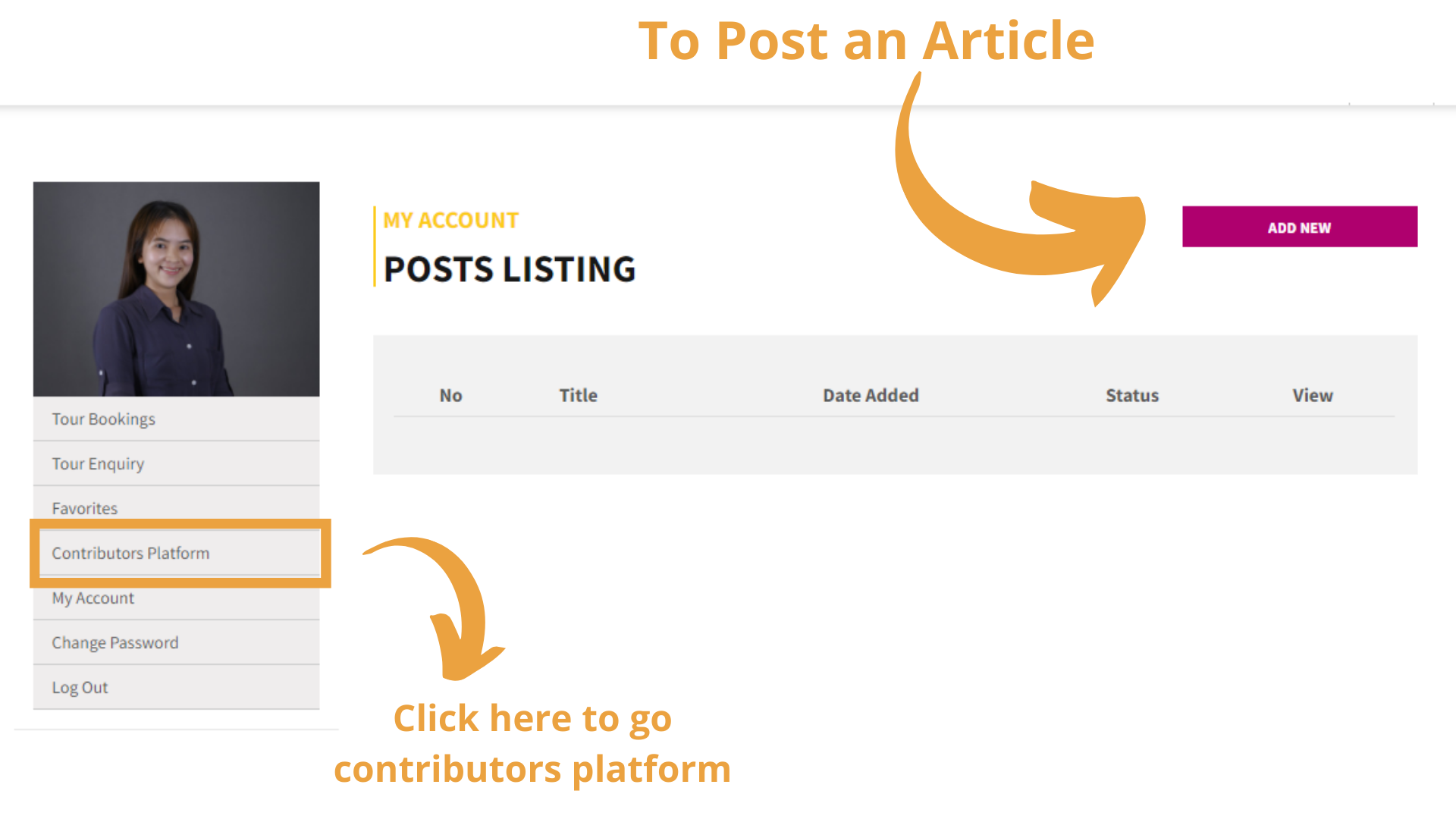 Step 4: "Add New"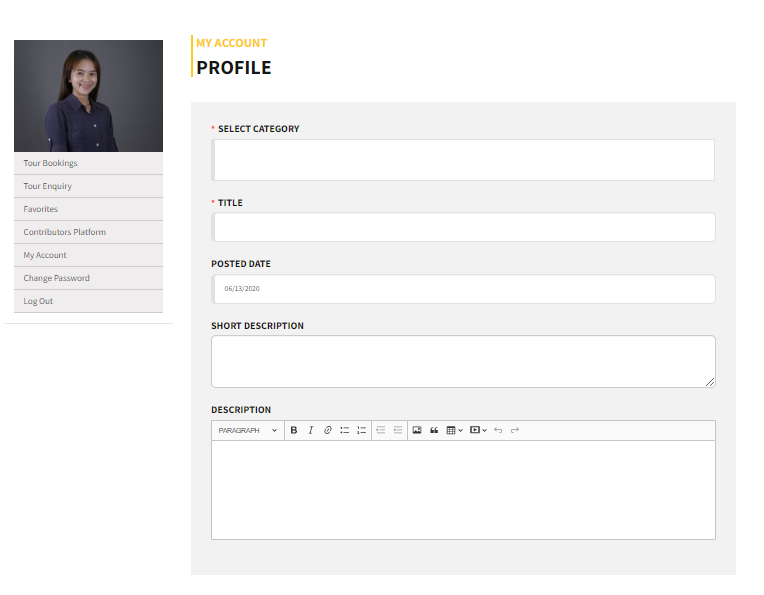 The editorial page consists 5 main components: Category, Title, Short Description, Description and Image (As viewed above)
Categories (Travel Tips)
Visa Info
Weather
Etiquette
Laotian Culture
Safety
Accessibility
Travel Advisory
Category (Tourism Experience Center)
Direct is better!
Product Launch
M.I.C.E
Social Enterprise
Luxury Travel
Family Travel
Wellness Experience
Golf
Sustainable Travel
F&B Info & Offers
Our editorial tools are alike Microsoft Word. You can customize the layout/style based on your preference as well as enhancing readers' experiences by add some images, info-graphics or video link. The world is your oyster!
Here is an example: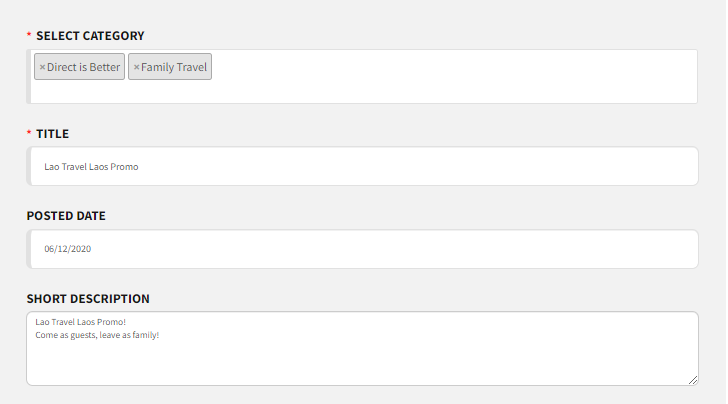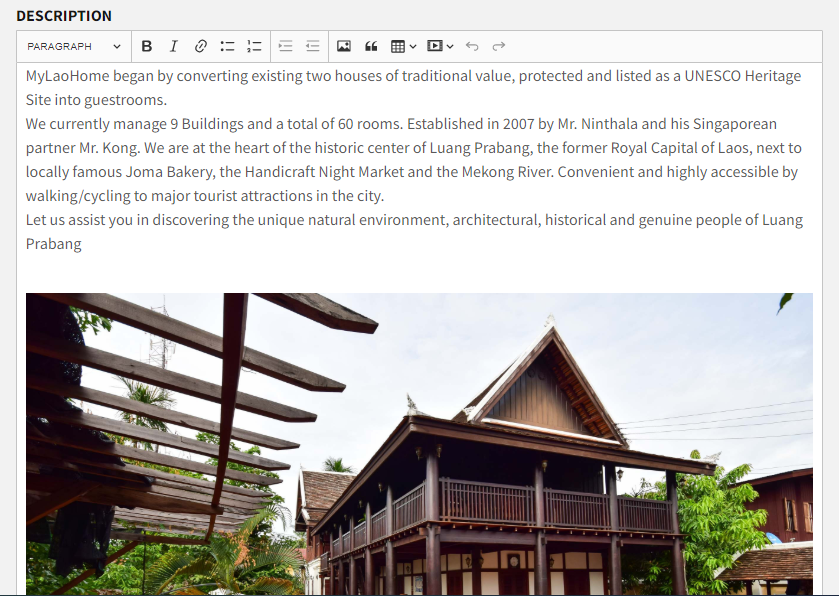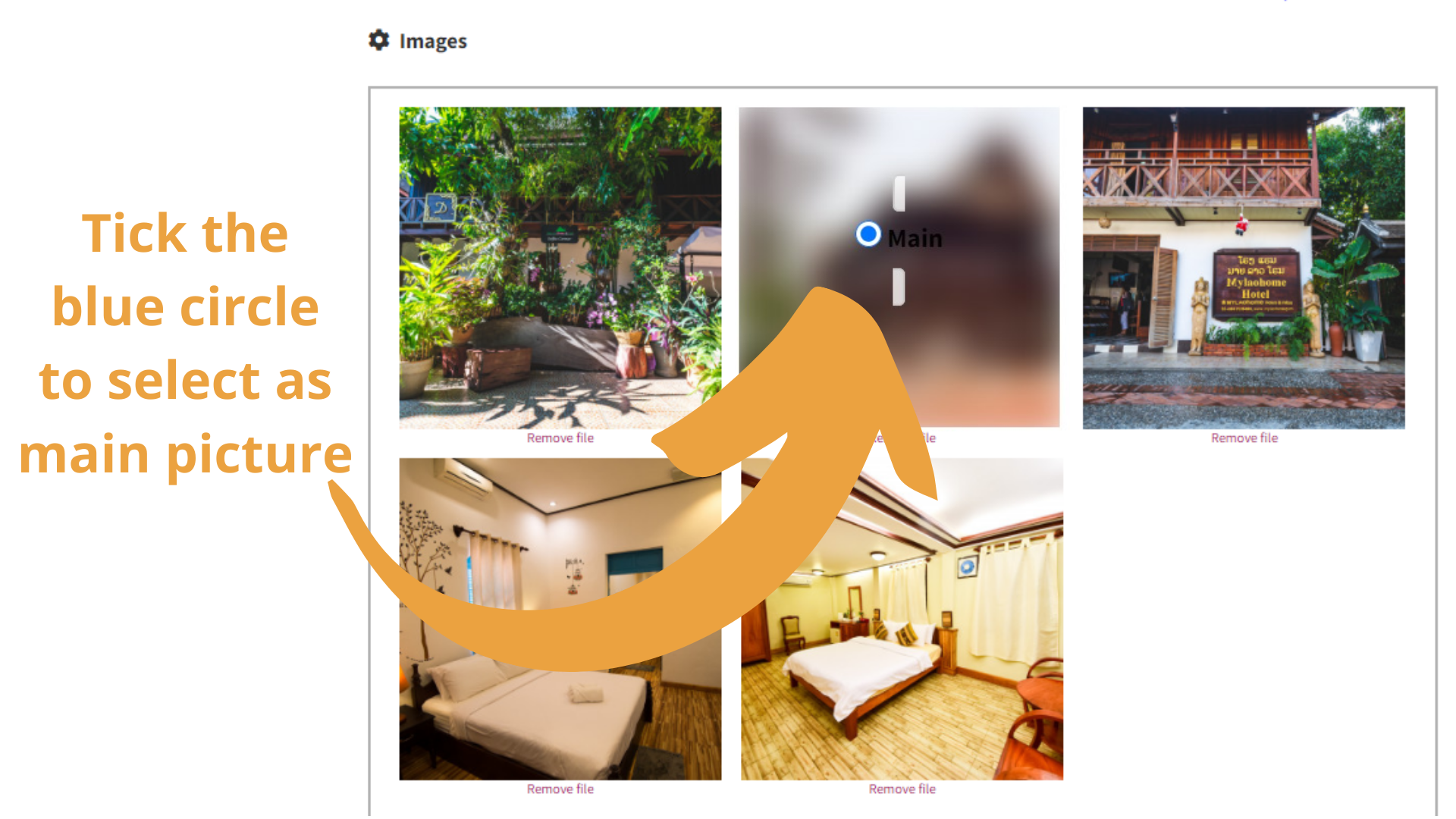 After adding and customizing everything already, hit submit.
Here are some guidelines for writing on Discover Laos Today Contributors Platform:
All content must be original and regarding tourism industry in Laos
Length is flexible, but minimum word count is 500 words
No misleading or miscellaneous information
If your content fits the criteria above, our team shall review and live it within 24 hours!
In the contributor page, all your posts listing would be displayed. You can always go back and edit!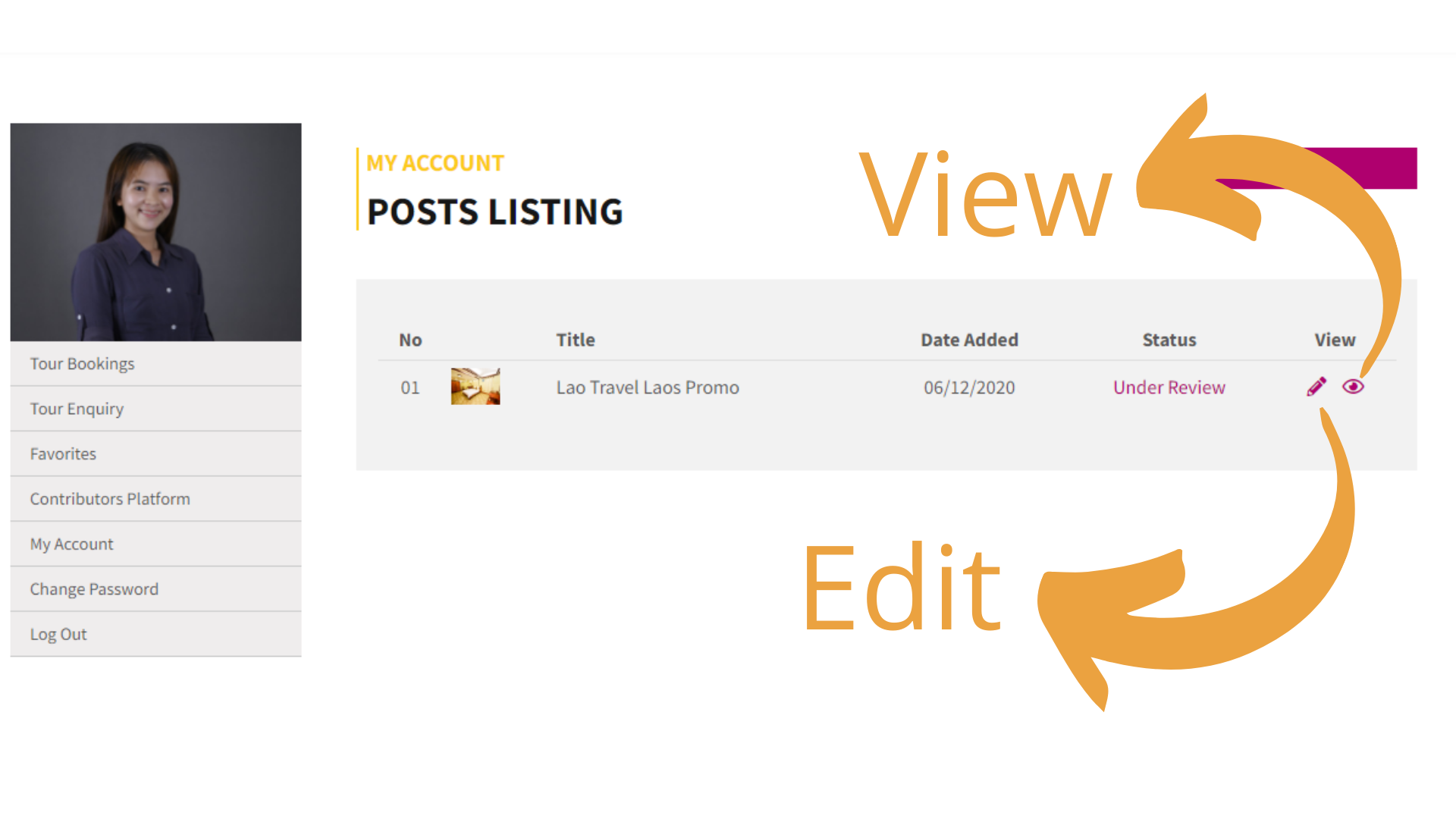 Hotel owners/Tourism operators/F&B/Travel Enthusiast
Join us by contributing your product knowledge and build the first lao tourism crowd collaborative community today! Get your brand/business/story discovered!
Supported by Lao Tourism Board (Initiative by DiscoverLaosToday - Building tomorrow's digital economy)