GETTING THERE AND AROUND
Southern Laos is directly accessible from Thailand, Cambodia, Vietnam and Vientiane, the capital of Laos. It can be reached by air and road.
By Air
Pakse International Airport (PKZ) Lao Airlines (www.laoairlines.com) offers domestic flights (to/ from Vientiane, Savannakhet, Luang Prabang) and international flights (to/from Siem Reap, Bangkok, Ho Chi Minh). Visas are available on arrival at the airport (see → Visas and border checkpoints).
Alternatively, you can fly to Ubon Ratchathani Airport (UBP) in Thailand and travel by bus, taxi or public transport to Pakse (it takes about 2.5 to 3 hours). Cross the border at Chong Mek-Vang Tao (visa available on arrival).
By Bus
There are international bus services from/to Vietnam (Da Nang, Hue), Cambodia (Phnom Penh, Siem Reap), and Thailand (Ubon Ratchathani, Bangkok).

Pakse is Southern Laos' transportation hub and from here you can find connections to many destinations. It is advisable to get tickets at your hotel, a restaurant, or at one of the travel agencies in Pakse's town centre along Road 13, or on one of its side streets. Tickets usually include transfer to the terminal or pick-up at your hotel or guesthouse, but it would be wise to confirm this when you purchase your ticket.
For tickets to smaller, or more off-the-beaten-track destinations, you will have to go to the respective bus station and purchase them directly just before travelling. Pakse has several bus stations, but the two most important are the Northern Bus Terminal (7km north of Pakse, on Road 13, for connections to the north) and the Southern Bus Terminal (8km south of Pakse, on Road 13, for connections to the south and east including the Bolaven Plateau and Attapeu).
There are several other bus terminals in central Pakse. The King of Bus Terminal (Thanon 11, operates VIP night buses to/from Vientiane as well as some other bus services towards the north along Road 13 including Ban Saphai.) The Morning Market Bus Station (Daoheuang Market, on Road 38, has songthaews heading to/ from several destinations in the surroundings of Pakse, including minivans to the Thai border), and the Evening Market Bus Station (2km, along Road 13, has services to/ from Attapeu, Salavan, Sekong.)
Getting Around
There are several ways to get around in Southern Laos.
• Local (public) transport bus, songthaew (small semiopen bus), samlor (motorcycle with side car)
• Tourist bus (bus or minivan organised by travel agents)
• Charter a tuk tuk (a fun way to see town as well as the surrounding area)
• Charter a boat or a luxurious Mekong River Cruise (www.vatphou.com)
• Rent a car (with or without a driver)
• Rent a motorbike It is highly recommended and required by law to wear a helmet! Drive slowly and carefully! Park in a safe place and lock your bike.
• Rent a bicycle → read below Cycling routes
• Join a tour book with local travel agents → read below Travel agents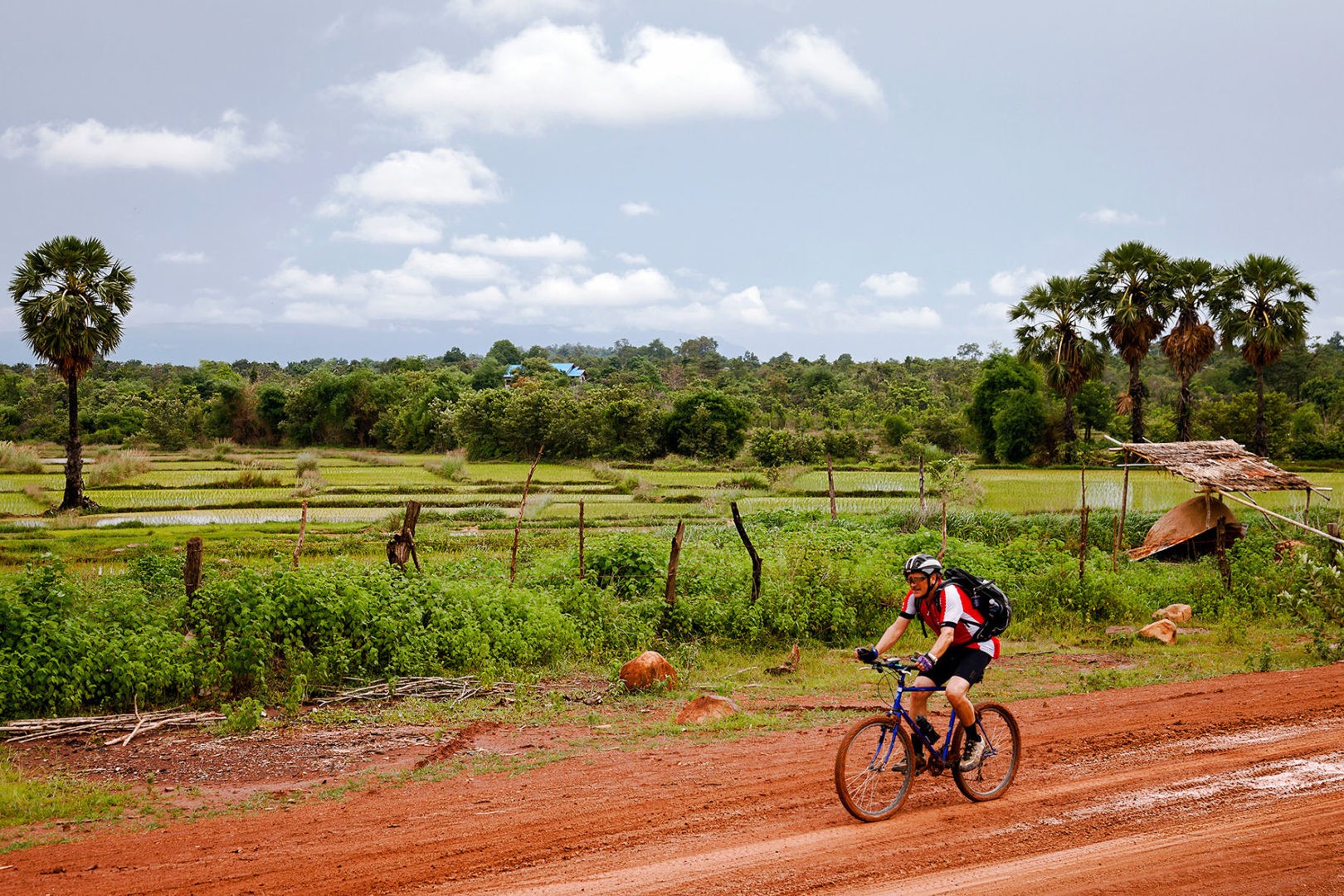 Cycling routes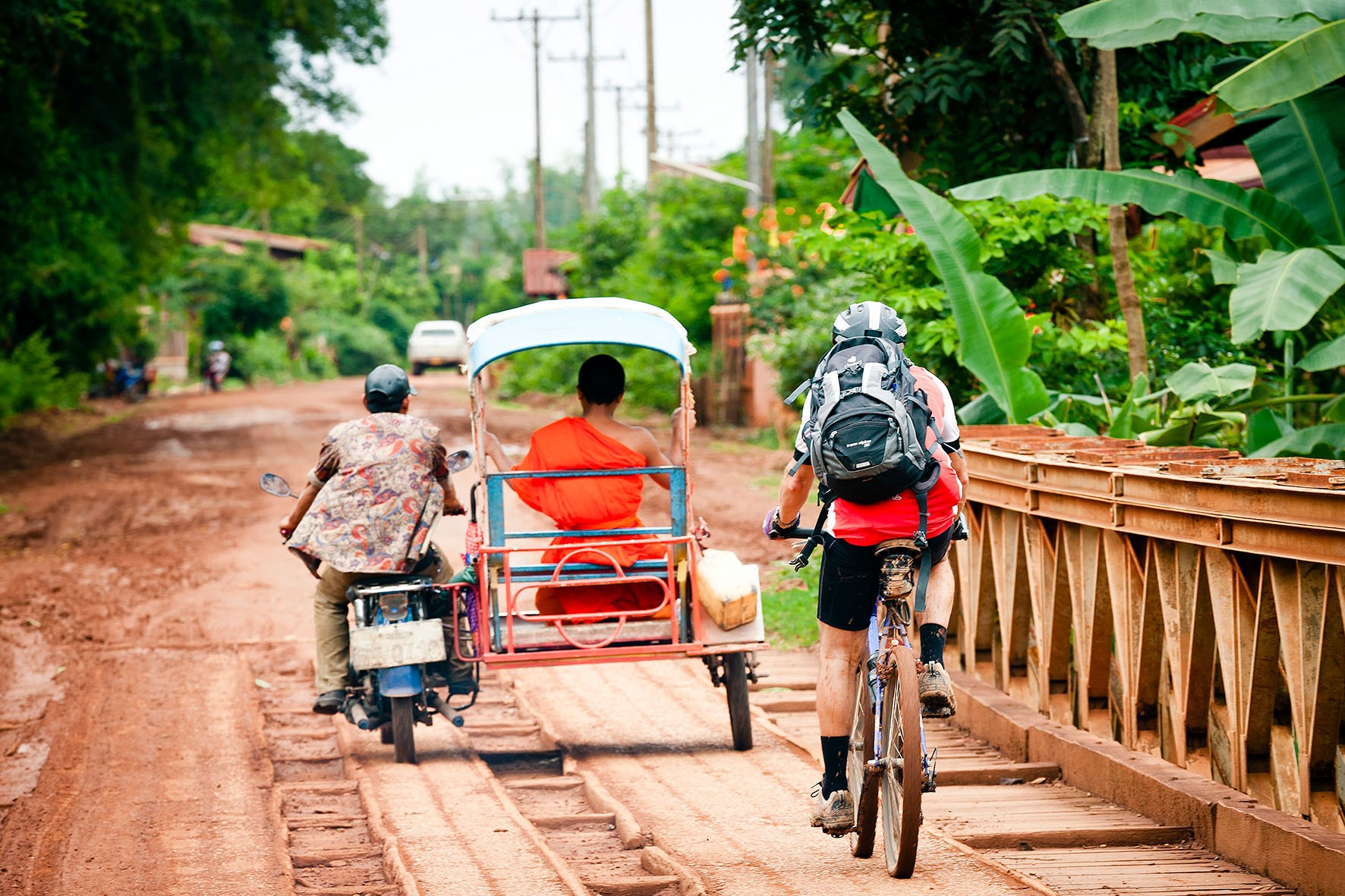 Southern Laos is an up and coming cycling destination. It is advisable to bring your own bicycle if you want to do any extended or advanced cycling. For shorter rides you can rent basic city bicycles in Pakse (even some mountain bikes), Champasak, Four Thousand Islands, and Ban Kiet Ngong. Below, you will find a selection of interesting tours, but for more details please visit www.southern-laos.com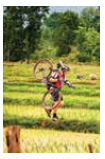 Island hopping on Si Phan Don: Cycle around some very remote and authentic islands between Don Khong and the islands of Don Det and Don Khon. Distance and cycling time 72km, 3 days, or around 15 hours.
Exploring the biggest island – Don Khong: Take an anti-clockwise ride around the island starting on paved roads from Muang Khong and continue along for an adventurous off-road experience to Don San. Distance and cycling time 45km, or around 3.5 hours
Extended Rural Mekong River Tour: Road and offroad biking on both sides of the mighty Mekong River between Pakse and Champasak. Distance and cycling time 77 to 125km, 2 days, or around 6.5 to 9.5 hours
Off-road adventure from Paksong to Tad Lo: (via Ban Lao Ngam) Depending on the season and weather conditions, a manageable and enjoyable ride, or a challenging almost unmanageable trip. Distance and cycling time 60km, or around 7 hours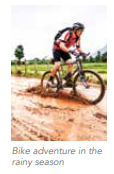 Rewarding tour on the Bolaven Plateau: (followed by a speedy downhill) This is a lovely ride along the top of the Bolaven, starting at Sinouk Coffee Resort. Take a break in Paksong and then head downhill towards the Mekong to arrive in Pakse.
Distance and cycling time 92km, or around 3.5 hours
Travel agents
Booking tours through one of the local travel agents is a good way to explore Southern Laos. With local guides you can learn about the culture, the way of life and get a better understanding of the country. Travel agents can book tours with foreign language guides, arrange cars or private vans, and they can purchase airline and bus tickets to destinations in and outside Southern Laos.
In addition to travel agents, there are also local guide services. The Tourist Information Office in Pakse can arrange for locally guided trips to community-based tourism sites in the surrounding areas.
Visas and Border checkpoints
All visitors entering Laos must possess a valid passport (with at least 6 months remaining validity). A 30-day visa in advance of arrival is available at the Lao Embassy or Consulate in your country.
At international airports in Laos and at the following international borders in the South, a 30-day visa on arrival is also available (visa fees vary between US$30-45, depending on your country of origin), bring passport size photos
• Laos-Thailand border (Vang Tao-Chong Mek)
• Laos-Cambodia border (Nong Nok KhianTrapaeng Kriel)
• Laos-Vietnam borders (Phou Keua-Bo Y and Dansavanh-Lao Bao)

The Laos-Thailand and Laos-Vietnam borders usually operate from 7:30 a.m. to 6:00 p.m. and the LaosCambodia border is open from 6:00 a.m. to 6:00 p.m. When crossing the border after 4:30 p.m., on weekends and on official public holidays, an overtime fee of around 10,000kip will be charged.
In case of questions you can contact the Tourist Information Office in Pakse and visit the website of The Department of Immigration in Lao PDR, www.immigration.gov.la. Visa extensions for temporary visitors can be obtained at the Police office in Pakse, a fee of US$2 per day will be charged. When leaving Lao PDR, please make sure you observe and follow the visa requirements of the respective countries. Note that there is a Vietnamese consulate in Pakse (www.vietnamconsulate-pakse.org/en).
Health and Safety
Healthcare in Laos is still basic. Precautionary measures to stay well include eating only well cooked food, drinking bottled water, staying hydrated, using sun protection, and avoiding mosquito bites.
Significant numbers of Unexploded Ordnance (UXO) – bombs, artillery and mortar shells that did not explode – remain in Laos forty years after the end of the last Indochina war and continue to pose a threat to peoples' lives and livelihoods. Areas frequently visited by tourists have been cleared of UXO, but it is always a good idea to be careful when in rural areas or when trekking. Stay on streets or paths, and take a local guide if you do a trek or want to explore the forests. Do not pick up, kick or in any other way move metal or shiny items you see lying on a path or in the forest, and if you are suspicious that it might be a UXO, inform a local official, to help prevent accidents or deaths.
ABOUT FOOD AND ACCOMMODATION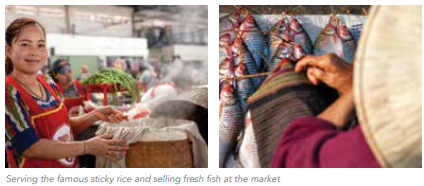 The highest concentration of restaurants and hotels can be found in Pakse, Champasak, Paksong, on the Four Thousand Islands and in Tad Lo. Cuisine options in Pakse include food from Laos, Vietnam, Thailand, China, Korea, India, and Europe. Accommodation choices range from low-budget guesthouses to upmarket resorts, although in the more remote areas choices are limited to guesthouses or homestays.
Food
Lao cuisine places a strong emphasis on seasonal and regional fresh vegetables and herbs. Southern Laos, thanks to its fertile soils on the Bolaven Plateau, offers a wide variety of fruits, vegetables and herbs such as chilli, coriander, galangal, ginger, basil, mint, dill and garlic, throughout the year. The Mekong, which in Lao means "the Mother of Waters", delivers another important ingredient for most food specialities in Southern Laos the river fish.
"Laap Paa" and "Goi Paa", are minced fish salads served with fresh vegetables on the side, and are typical for Southern Laos. You can also find grilled or steamed meat such as pork, chicken or buffalo on the menu. A dish is not complete, however, without the famous sticky rice ("Khao Niao") served in a small bamboo basket. Due to its consistency, it is best eaten by hand and you can dip it into the sauce on your plate or you can ask for a "jeow", a home-made tomato, aubergine or mushroom sauce. Soups are also common, and Bamboo Soup is a regional specialty.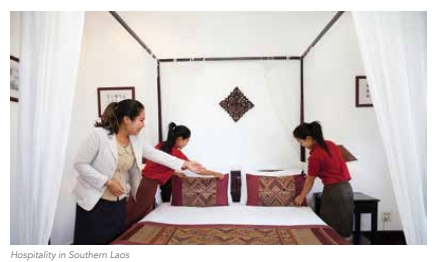 If you are vegetarian, ask whether you can have the dish with tofu ("to huu") or without meat ("baw sai seen"), or with vegetables ("phak").
Accommodation