Let's escape the North and travel to the South of Laos! If you are about to travel to the south of Laos and have no idea where to stay. Check out the list of beautiful hotels that are ideal for recharging your batteries while immersed in the breathtaking nature while traveling in the Southern part of Laos which has lots of attractions nearby the hotels. Although these unique accommodations are a bit over the usual backpacker budget, featuring hotels, you might just want to treat yourself one night to something crazy.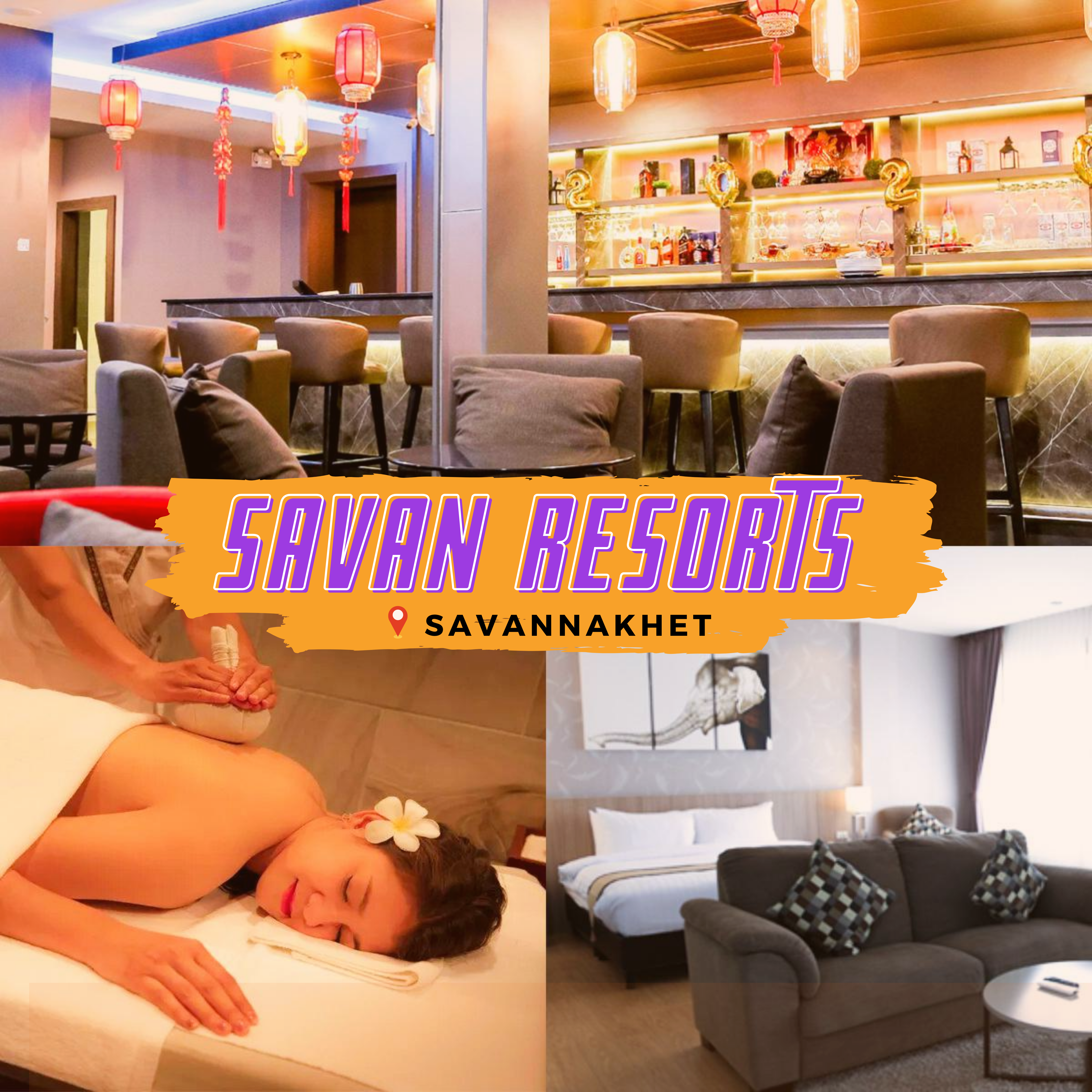 Savan Resorts (SR), Laos's hidden lifestyle destination resort, is located in Savannakhet Province (southern of Laos). SR is a very unique resort with a mixed architectural design inspired by Lane Xang and the Southern Laos Kingdom.
Perfect combinations with an impressive full-service set in the luxury hotel in southern Laos; it's a great spot for an escape from the rushed city to chilling with your friends or family's holiday. Relaxing your state of mind and body with a variety of activities that are suitable for all ages offered by the Hotel.
📍Location: Nongdeune Village, Kaishonephomvihan District, Savannakhet.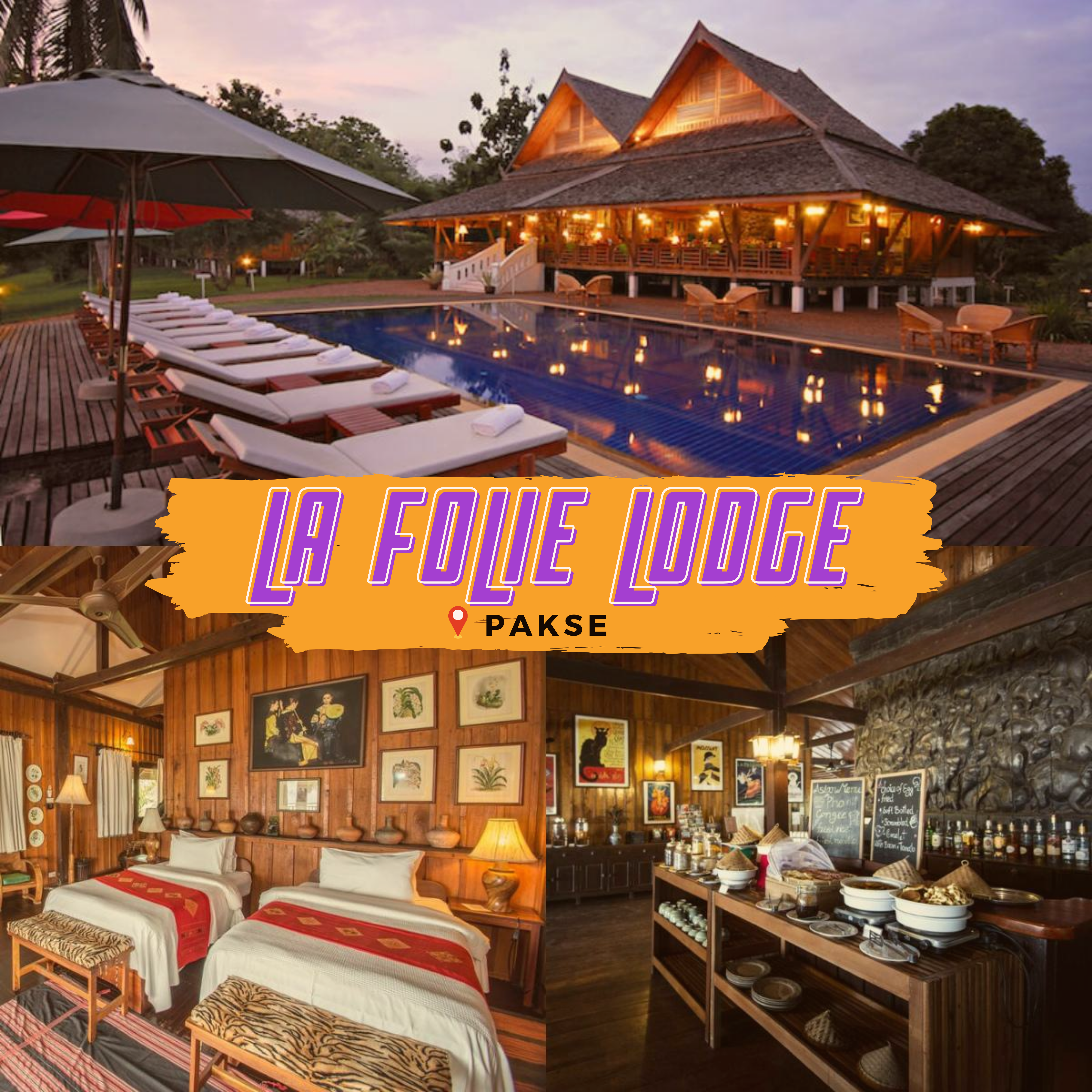 La Folie is a charming lodge located on Don Daeng, a car-free island facing Champasak Town.
Don Daeng, in Lao the "Red Island", is a peaceful haven within the UNESCO protected area of the Vat Phu, well known for its outstanding sunsets. Discover the best of Southern-Laos traditional lifestyle and hospitality, a well-kept secret.
Enjoy the swimming pool at sunset, cycling around the lovely Don Daeng island, or meeting with the locals is only a glimpse of what the surroundings offer. The Vat Phu, UNESCO World Heritage Site, is just a 15 minutes boat ride away and the Bolaven Plateau as well as the 4,000 islands offer great excursions' opportunities.
📍Location: Done Daeng, Champasak province.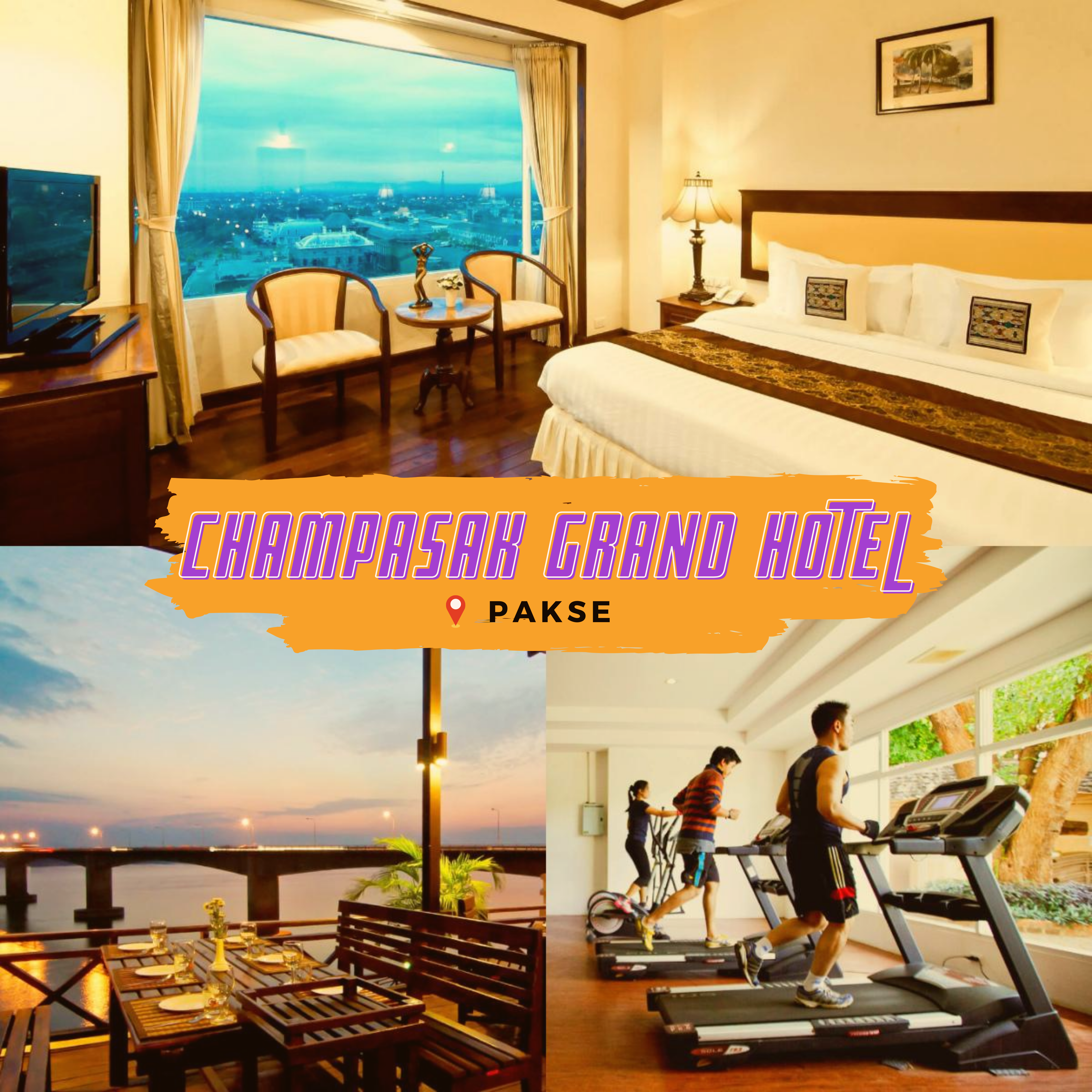 Explore the untouched, discover the unknown, experience the new and the traditional. Considered one of the top hotels in Pakse, Champasak Grand offers you a prime location and comfortable accommodation.
Facilities at the hotel include 4 restaurants and bars, a freeform swimming pool, a gym, a Business Centre, and a 24-hour front desk. Lao, Thai, and English are also spoken here.
📍Location: Mekong Riverside Road, Pakse.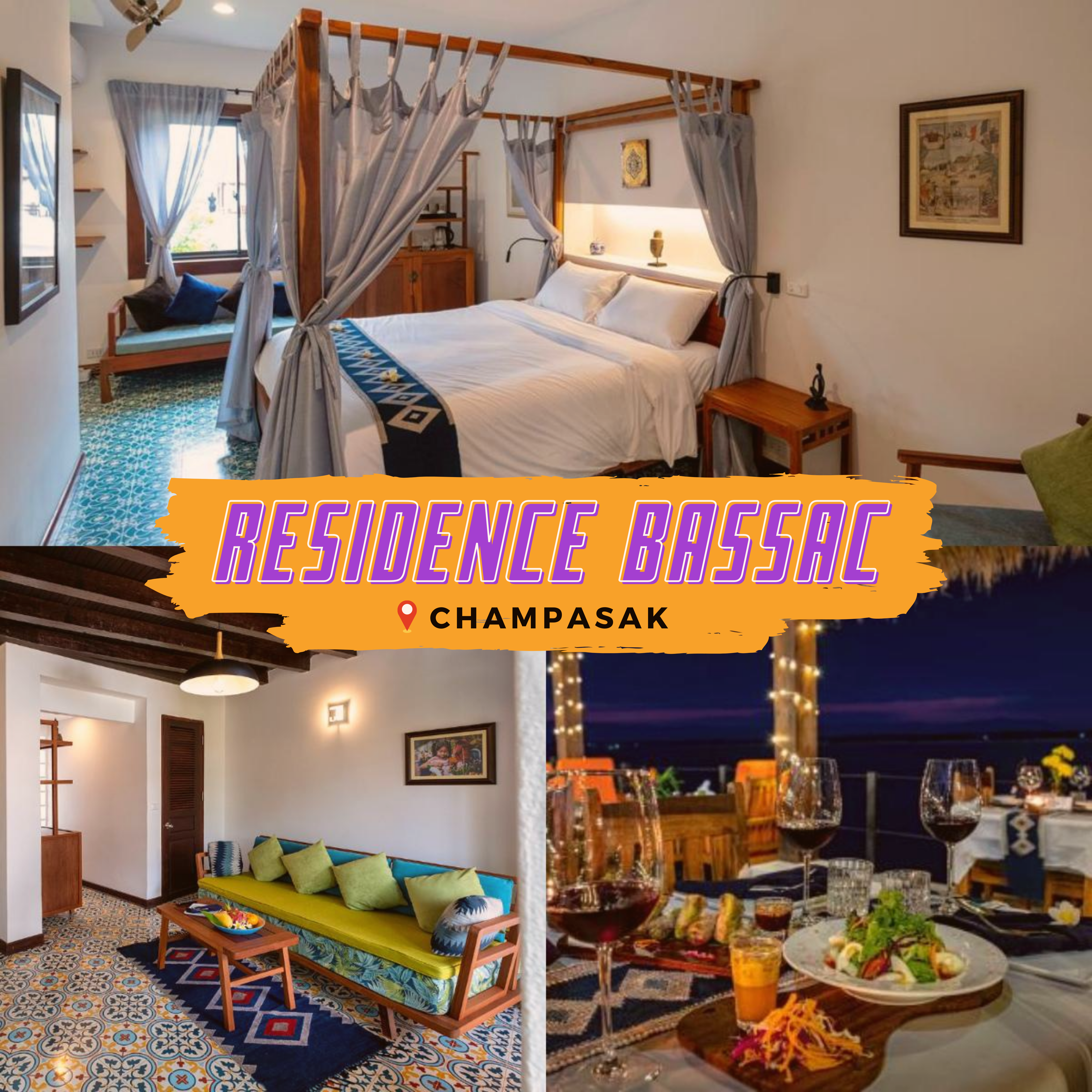 Residence Bassac is located in the attractive, small town of Champasak only 10 kilometers from the famous UNESCO World Heritage Site Wat Phou, Residence Bassac features luxurious and beautifully appointed rooms in a small and personal boutique-style setting. Originally built as a traditional Chinese shophouse at the beginning of the last century, the hotel has recently been completely renovated to a modern hotel, whilst preserving the historical architecture. The result is a beautiful and unique property with quality rooms, an open terrace, and a restaurant, all with stylish designs and decor.
📍Location: Ban Vat Armat, Champasak, Champasak Province.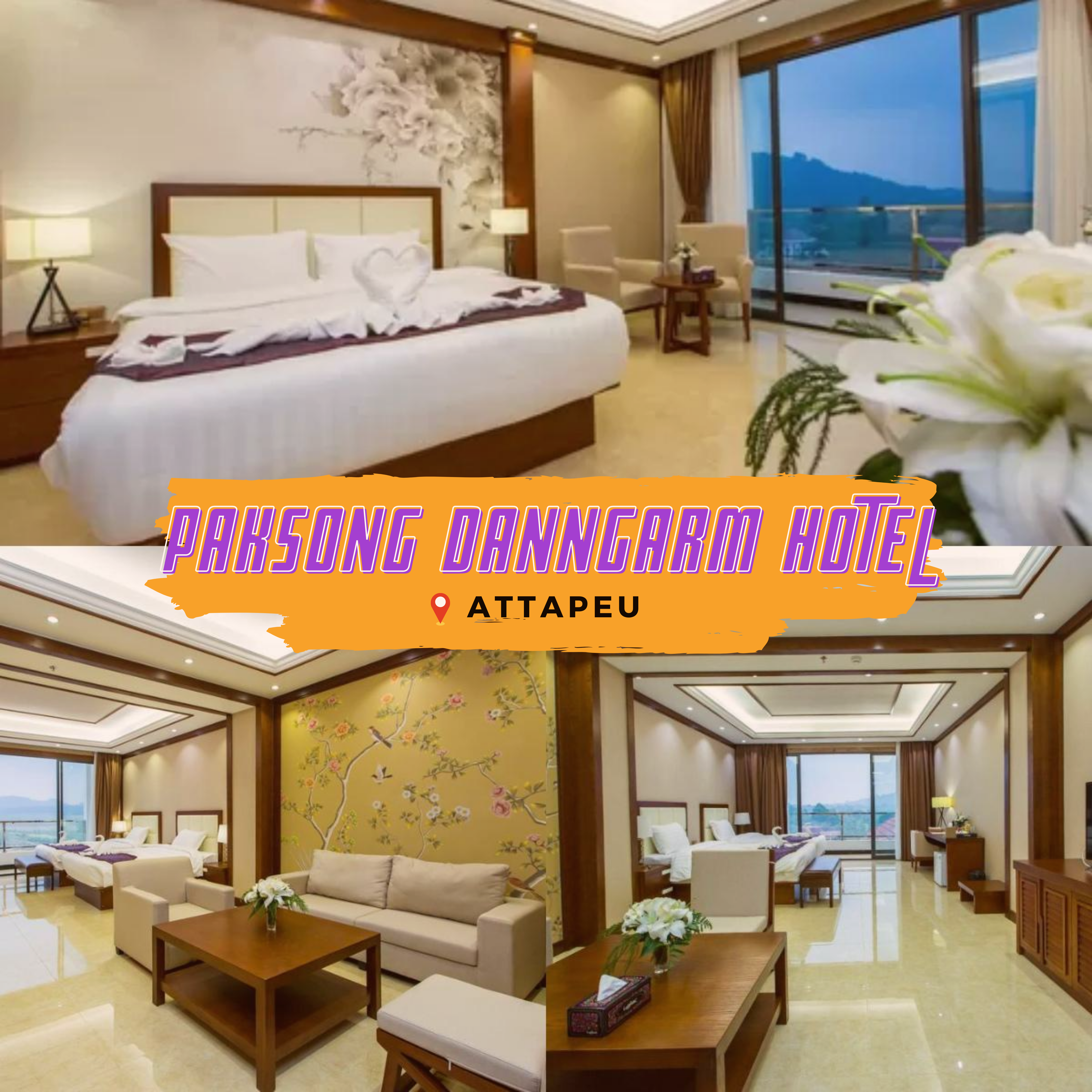 Paksong Danngarm Hotel is a distinct addition to Pakxong and a smart choice for travelers to Pakxong, offering a relaxed and hassle-free stay every time. Guests can make the most of all that the lively city has to offer. With its convenient location, the property offers easy access to the city's must-see destinations.
At Paksong Danngarm Hotel, the excellent service and superior facilities make for an unforgettable stay. The hotel property's accommodations have been carefully appointed to the highest degree of comfort and convenience. The property's host of recreational offerings ensures you have plenty to do during your stay. Guests can enjoy on-site features like free Wi-Fi in all rooms, 24-hour room service, 24-hour security, shrine, convenience store.
📍Location: Ban Banglieng, Paksong District, Champasak Province.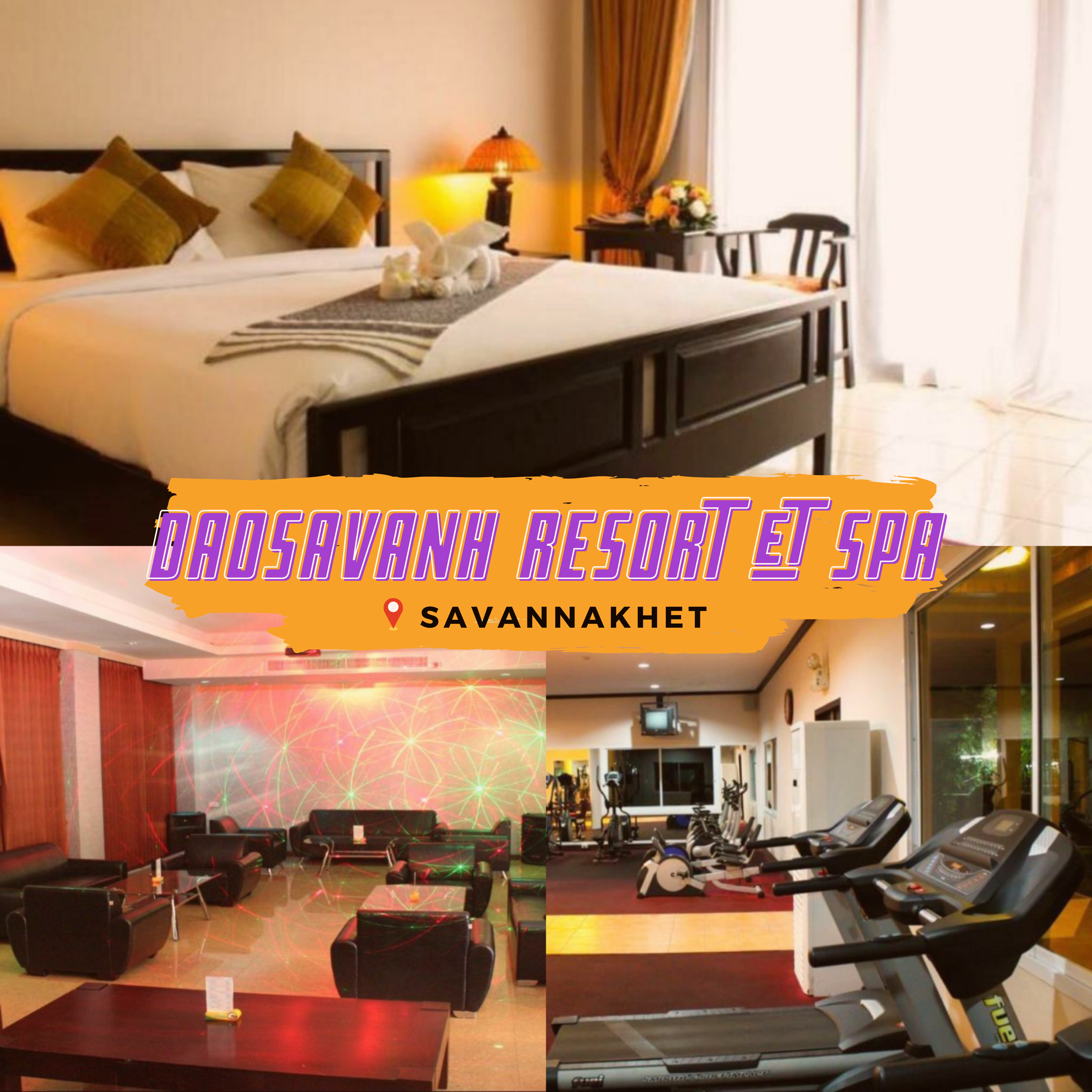 For travelers who want to take in the sights and sounds of Savannakhet, Daosavanh Resort & Spa Hotel is a perfect choice. Only 2.0 Km from the city center, the hotel's strategic location ensures that guests can quickly and easily reach many local points of interest. Also within easy reach are That Ing Hang Stupa, Xayyaphoum Temple, Dinosaur Museum.
Daosavanh Resort & Spa Hotel also offers many facilities to enrich your stay in Savannakhet. A selection of top-class facilities such as free Wi-Fi in all rooms, 24-hour security, gift/souvenir shop, 24-hour front desk, luggage storage can be enjoyed at the hotel.
📍Location: Ban Thahea, Kaisonephonvihan District, Savannakhet province.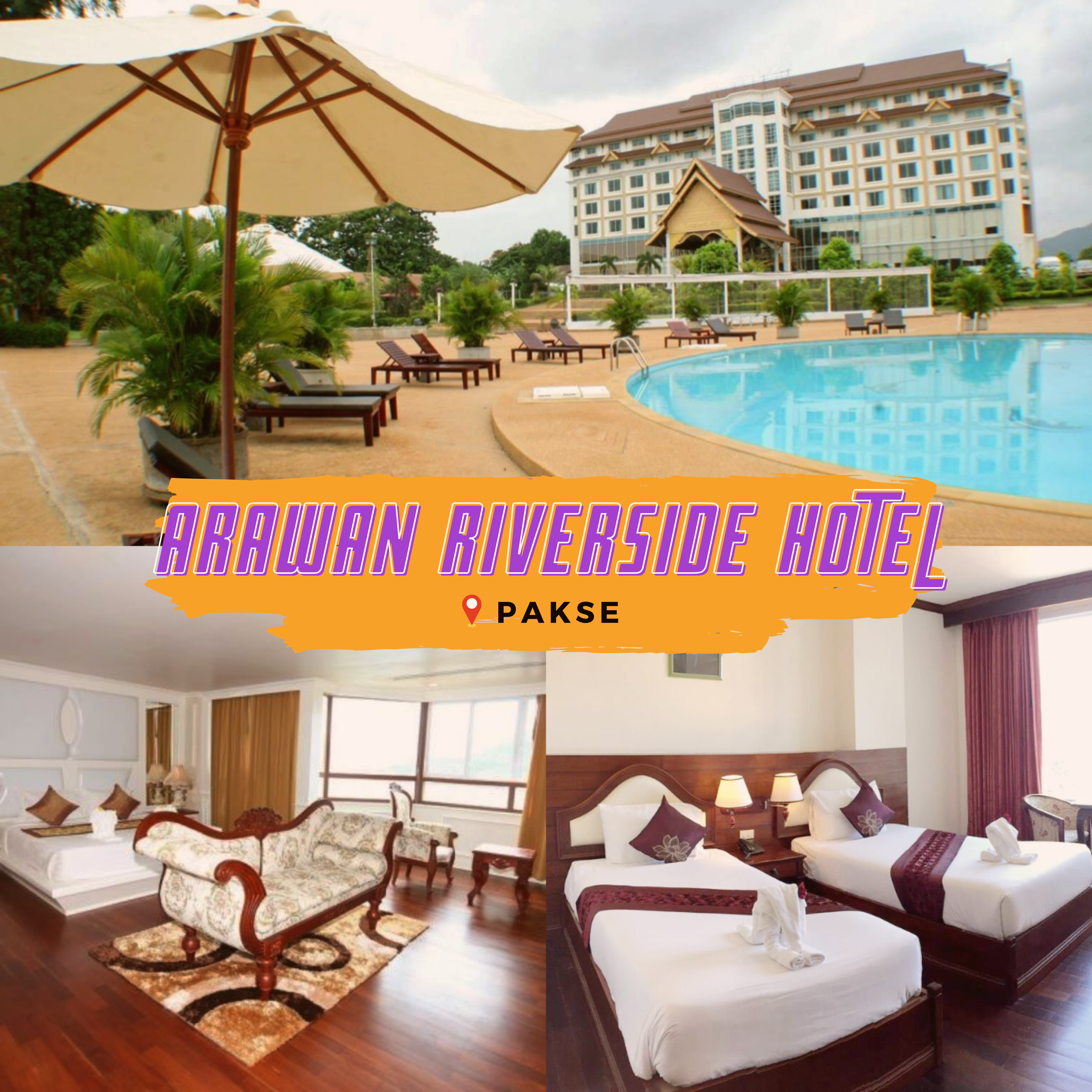 Situated on the banks of the Mekong River, this hotel is conveniently located in the city center. Arawan Riverside Hotel is also close to both the airport and the bus station, saving guests in travel time. The hotel facilities include a free-form swimming pool, meeting facilities, and fitness facilities. Also available on-site is the Arawan Spa which specializes in traditional massage. Arawan Riverside Hotel offers excellent accommodation choices at reasonable prices for guests visiting Pakse.
📍Location: Phonesavanh Village, Mekong River Front, Pakse.

The Riviera Champasak is located on the bank of the Mekong River with a beautiful view of Sunrise above the Mekong River. The hotel is just 15 KM from the world heritage site "Wat Phou" and only 3.5 KM from Champasak old city town. The Riviera Champasak province is a wonder food and coffee looking Mekong River served with Local Laos and Thai cuisine, it's a small boutique hotel each room facing the Mekong River.
Pakse is 30 km from the accommodation. The nearest airport is Pakse International Airport, 34 km from The Riviera Champasak.
📍Location: Ban PhaPhin 14A Rd, Champasak province.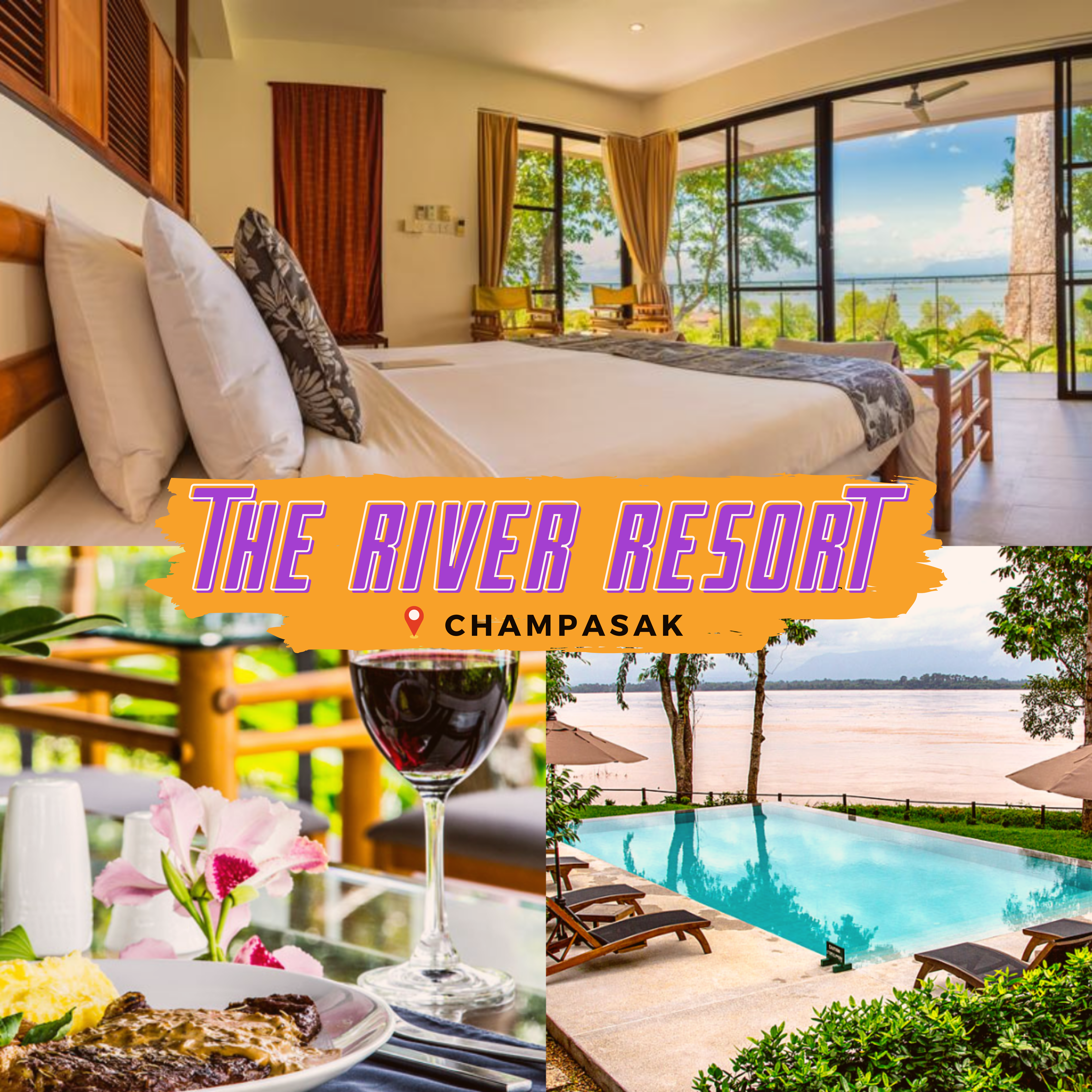 The River Resort is located on large, naturally landscaped grounds bordering on the stunningly beautiful Mekong Riverscape. The Resort features 20 stylish, spacious guest rooms, most with panoramic River views and mountain sunset views. Each room has an indoor and outdoor shower. The Resort's open-air Sala, overlooking the Mekong, includes a lounge and bar, restaurant featuring Western and Lao cuisine, and an open rooftop terrace for dining and private parties. Guests enjoy relaxing at the Resort's infinity swimming pool and a Laotian massage pavilion. Attractions include sunset cruises on the Resort's riverboat and tours to Wat Phou World Heritage site, coffee plantations and waterfalls, and the "4,000 Islands".
📍Location: Ban Muangsean, Muang Champasak, Champasak Province.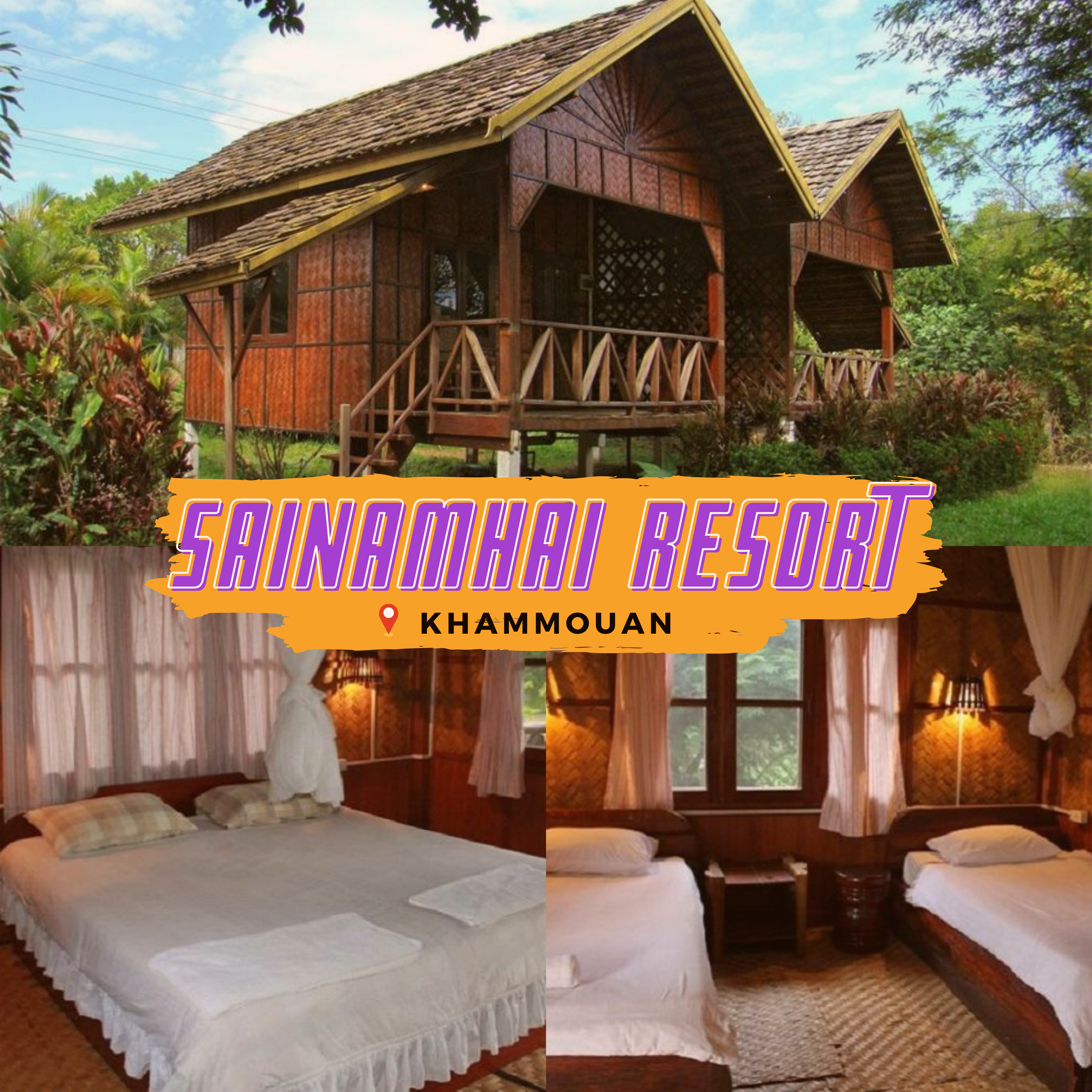 Well-positioned in Kong Lor Cave, Sainamhai Resort is the ideal point of departure for your excursions in Koun Kham. Set 2 km from the excitement of the city, this 2-star hotel commands an excellent location and provides access to the city's biggest attractions. With its convenient location, the hotel offers easy access to the city's must-see destinations.
Offering hotel guests superior services and a broad range of amenities, Sainamhai Resort is committed to ensuring that your stay is as comfortable as possible. For the comfort and convenience of guests, the hotel offers Wi-Fi in public areas, car park, car hire, restaurant, and tours.
📍Location: Namsanam Village, Khounkham District, Khammouane Province.