Immerse yourself in a variety of eras from early, classical Khmer architecture (7th-12th century) through French colonial buildings (19th-20th century) to Buddhist temples and local village life, including shadow puppeteers of the present day. The area of Vat Phou and Champasak invite you to explore a diverse cultural landscape.
Set in stunning natural surroundings, Vat Phou, the ancient Khmer temple complex, listed as a UNESCO World Heritage site, is the main attraction in the area, but there is much more to be discovered. It is worth staying in the charming town of Champasak where you can discover French colonial buildings, Buddhist temples, or simply enjoy an evening in the Shadow Puppet Theatre. You could also take a relaxing massage at the Spa or take a boat to the Mekong island of Don Daeng to relax in its tranquil environment and discover local village life on a bicycle.
How to get there: From Pakse you can take a local bus leaving from Daoheuang market. You can also take a bus or minivan that heads to/comes from the Four Thousand Islands and get off at Ban Muang. Take a ferry across the Mekong to Ban Phaphin, a few hundred metres north of the centre of Champasak. You can also rent a motorbike, a car and a driver, organise a tuk tuk, join a tour, or organise a boat from Pakse to Champasak.
Where to stay: In Champasak, you can find a range of accommodation options, from low-budget guesthouses to up-market hotels, along the two main parallel roads running through the centre of the city. The upmarket River Resort can be found just a few kilometres north of town. You can also stay on Don Daeng Island, either in La Folie Lodge or in a basic community guesthouse or homestay.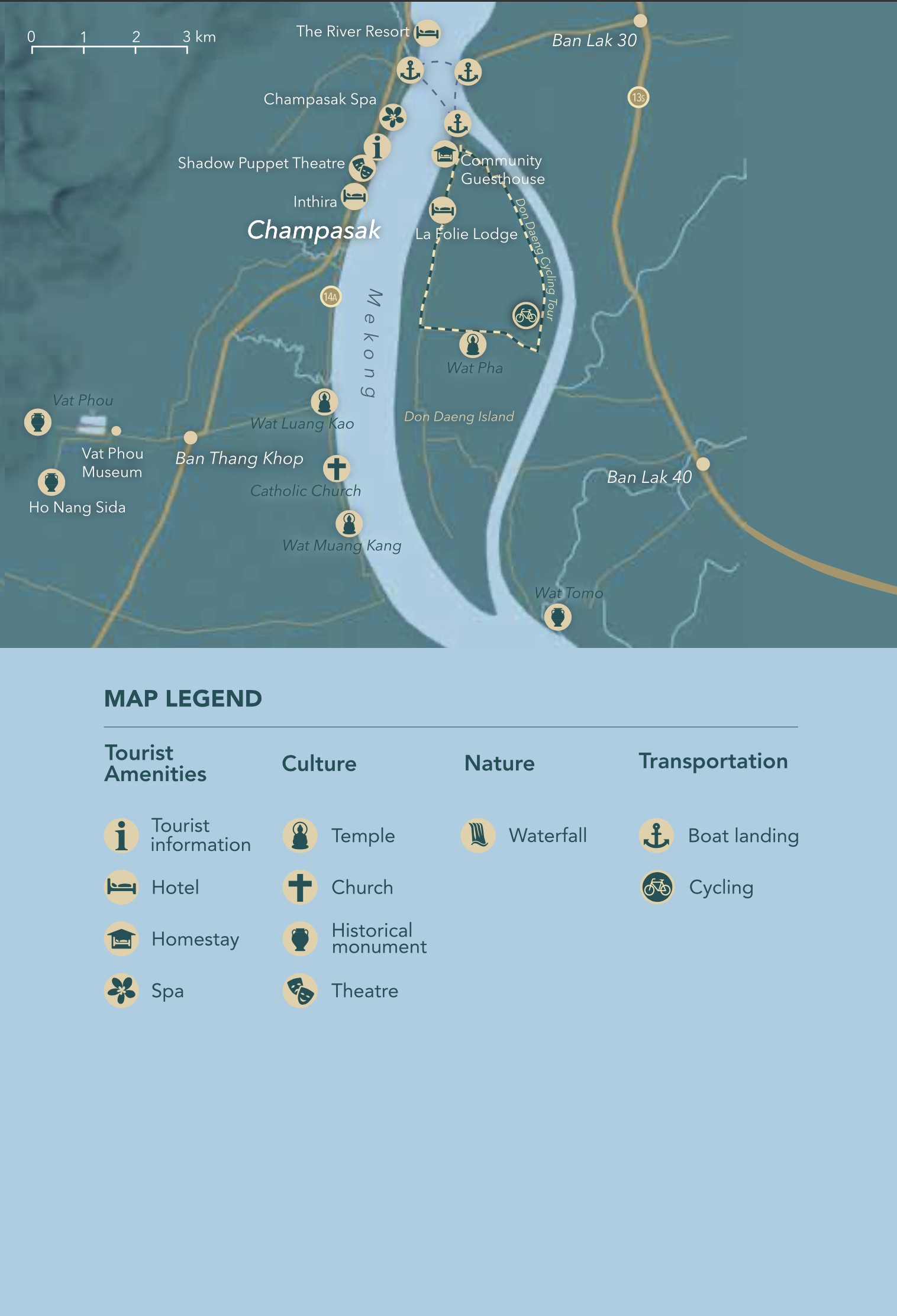 VAT PHOU, ANGKOR WAT'S COUSIN IN A DIFFERENT LIGHT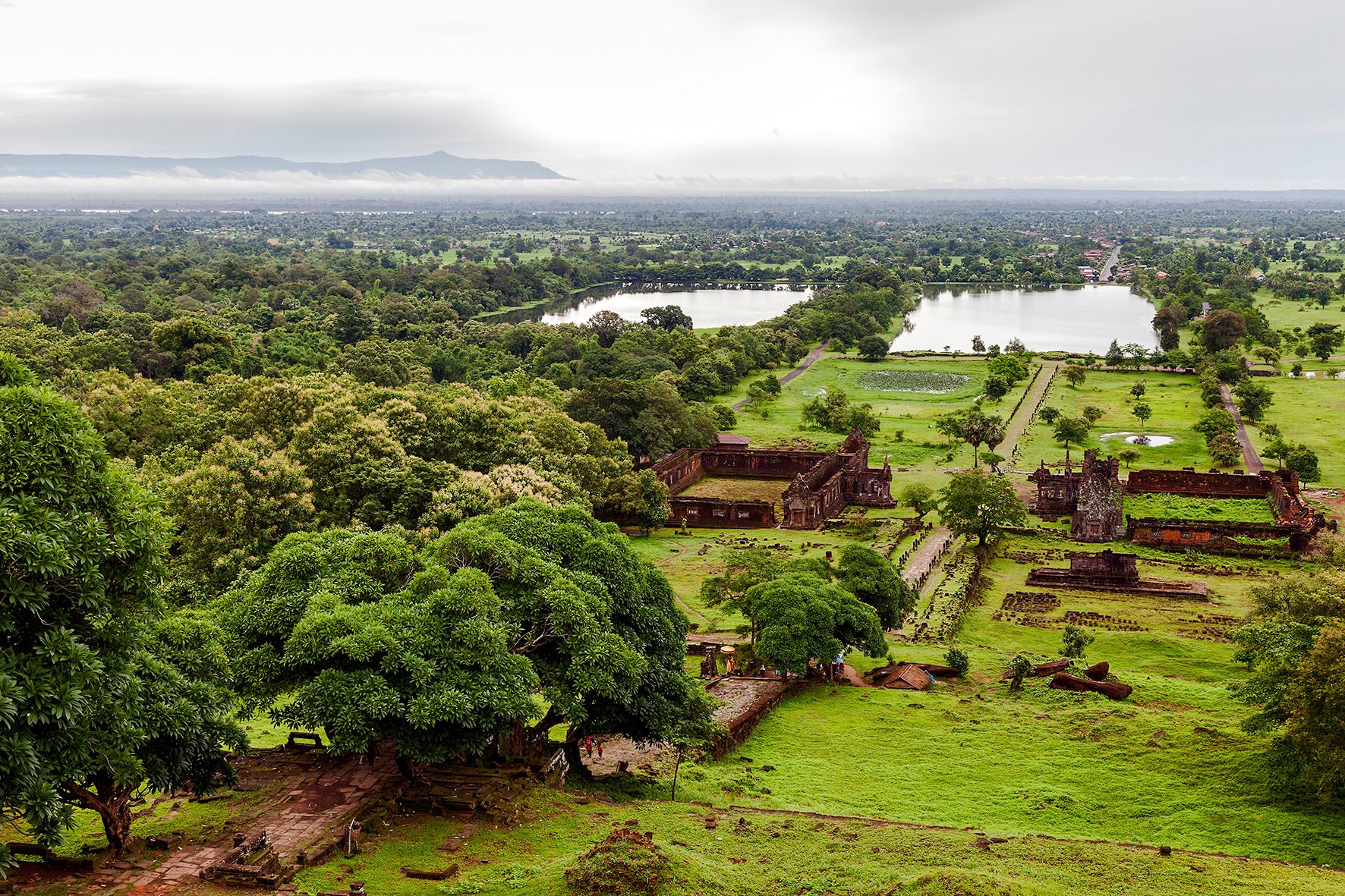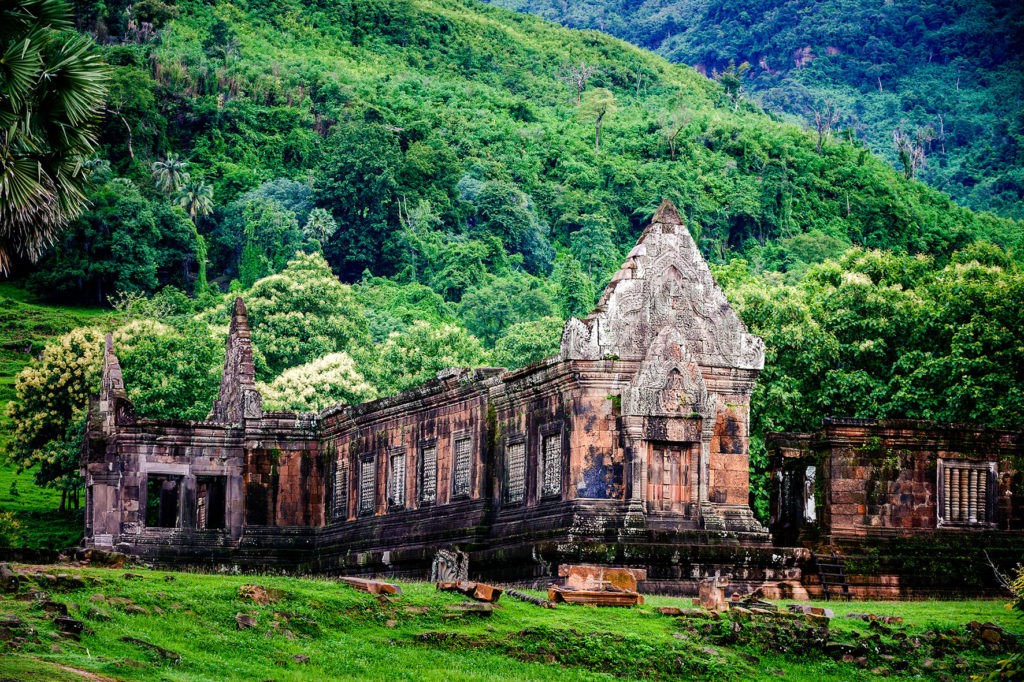 The unique layout of Khmer architecture found at Vat Phou gained it the UNESCO World Heritage label in 2001 and makes it one of the highlights of any visit to Southern Laos. Although it is a small site compared to Angkor Wat, climbing Vat Phou's stairs in the shade of frangipani trees, while gazing down on a beautiful landscape gives the site a mystical atmosphere and makes it a worthwhile visit.
Vat Phou not only represents a historic site with ancient buildings, but according to historians, is also one of the world's best examples of the planning and engineering of a landscape that reflects the religious beliefs and economic approaches of both ancient Khmer architecture and the Hindu religion.
The Vat Phou temple complex is the cultural heart of a wider historical landscape on the plains of Champasak, ranging from the Mekong River to the Phou Kao On the track of ancient Khmer culture 29 Mountains. Temples, water channels, tanks, quarries, field systems, settlement sites, and the ancient road to Angkor Wat are other remains that have been found in the area.
Successive Khmer rulers and kings never forgot their origins and the importance of Vat Phou and made regular donations for maintenance. Later, Vat Phou became an active Buddhist sanctuary and remains so to this day. Every year, a pilgrimage takes place during the full moon in February and attracts many worshippers. It is known today as the Vat Phou Festival and is the largest festival in Southern Laos and one of the largest in the entire country, see → Festivals and Events.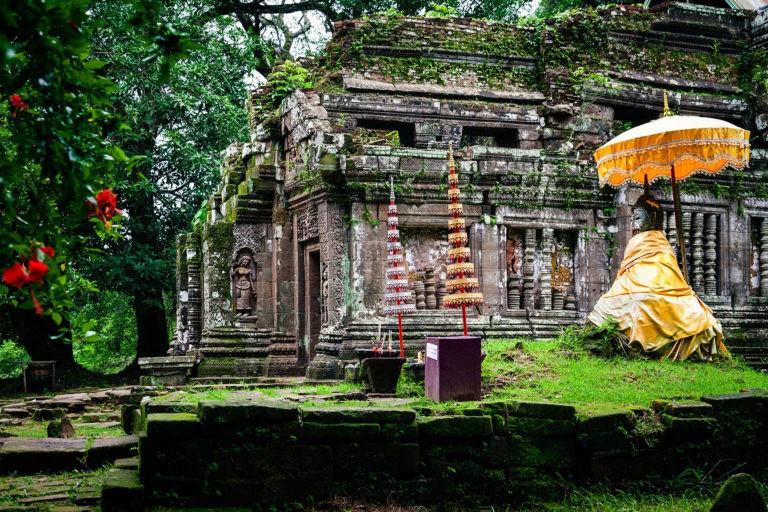 How to get there: Vat Phou is located about 10km from Champasak town, where you can rent a tuk tuk, motorbike or bicycle to get to the temple, or you can join an organised tour. You can also get there by renting a car or motorbike or joining an organised tour in Pakse, located about 45km away from Vat Phou.
Where to stay: In Champasak town you can find a range of accommodation options, see the previous page.
Facilities: At the entrance to Vat Phou, there is a building with a museum containing a collection of objects, sculptures and architectural artefacts related to the temple. The museum is a good place to start exploring the temple's history before venturing into the site. There is an entrance fee of 50,000 kip (09/2015), and restrooms can be found in the building.
**VAT PHOU HISTORICAL FACTS**
Origin: Inscriptions from the 5th and 6th-century mention that a sanctuary was built on the hill. This building was later replaced by the religious temple complex we can see today and be established by the Khmer Empire which dominated the region from the 10th to 14th centuries.
UNESCO World Heritage Site since 2001
Unique feature: The Vat Phou complex represents an outstanding testimony of a symbolic landscape of great spiritual significance embedded in stunning natural surroundings and expressing the Hindu vision of the relationship between nature and humanity.
Further information whc.unesco.org/en/list/481/ and vatphou-champassak.com/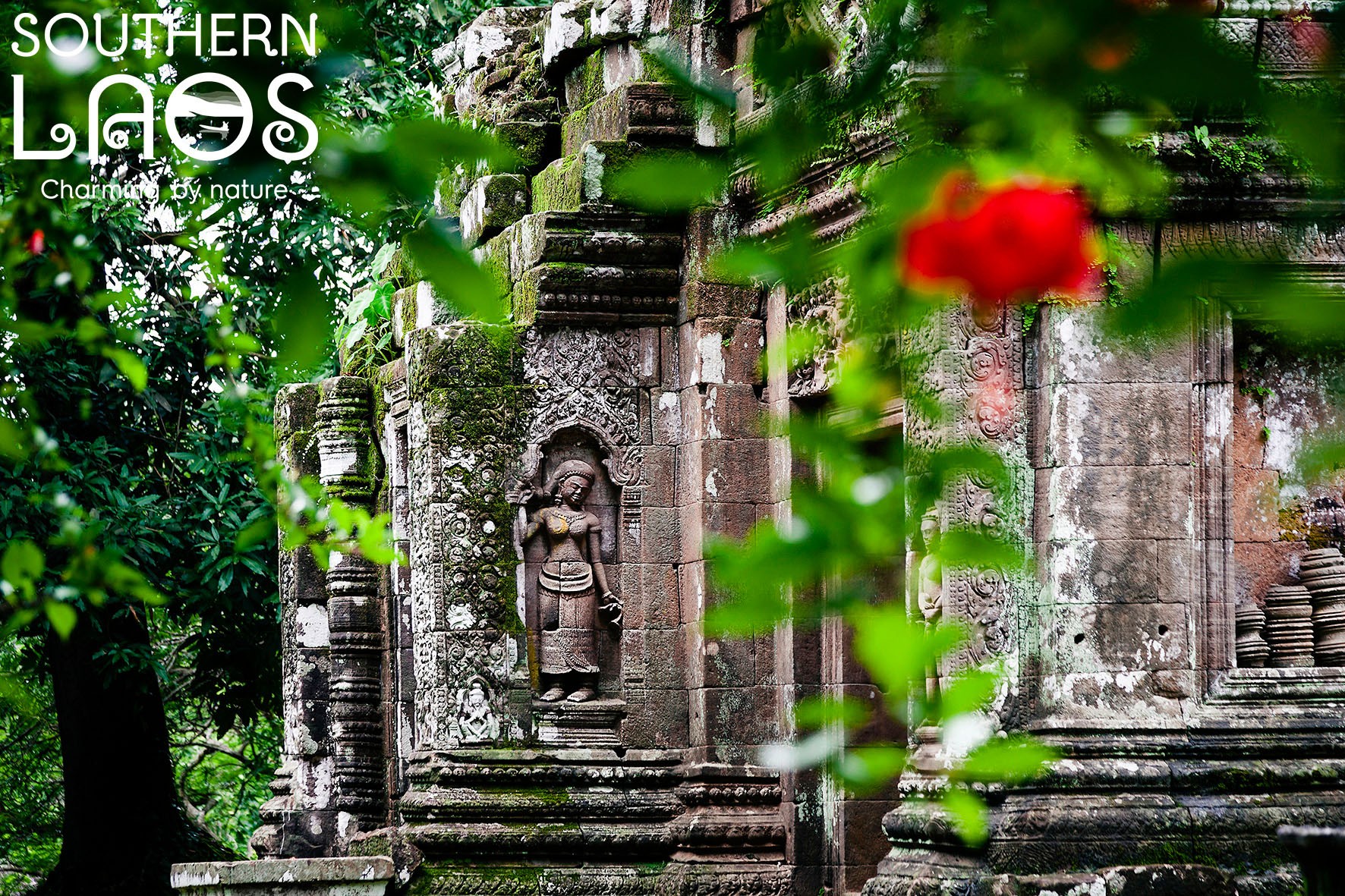 WANDER AROUND CHAMPASAK'S CULTURAL AND HISTORIC LANDSCAPE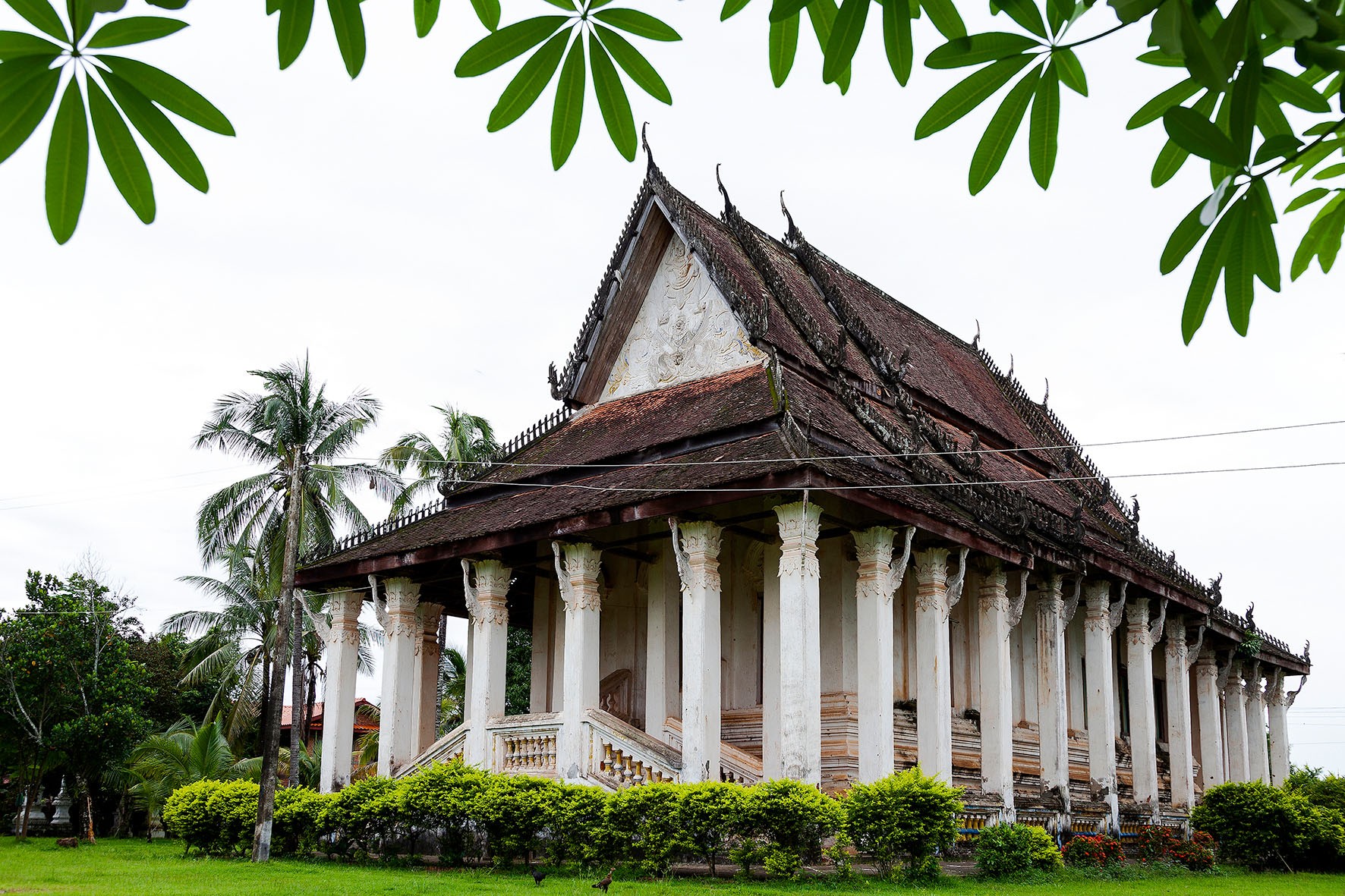 These thematic trails take you deep into Champasak's cultural and historic landscape away from well-travelled routes. Discover pre-Angkorian inscriptions in a small cave and an ancient city. Learn about rice farming and processing, immerse yourself in the diverse architecture of the town, and explore local village life along and across the Mekong River.
These four thematic trails invite you to discover relatively unknown archaeological sites in remote areas
• Vat Phou – Hong Nang Sida – Thao Tao
• Vat Phou – Oub Muong – Tham Lek
• Ancient City – Vat Luang Kao
• Ancient City – Vat Muang Kang
These four trails invite you to admire nature, culture, history and local life in Champasak
• Tomo Temple and local life across the Mekong
• Don Daeng Island
• Champasak town historic and local life trail
• Champasak's rice paddies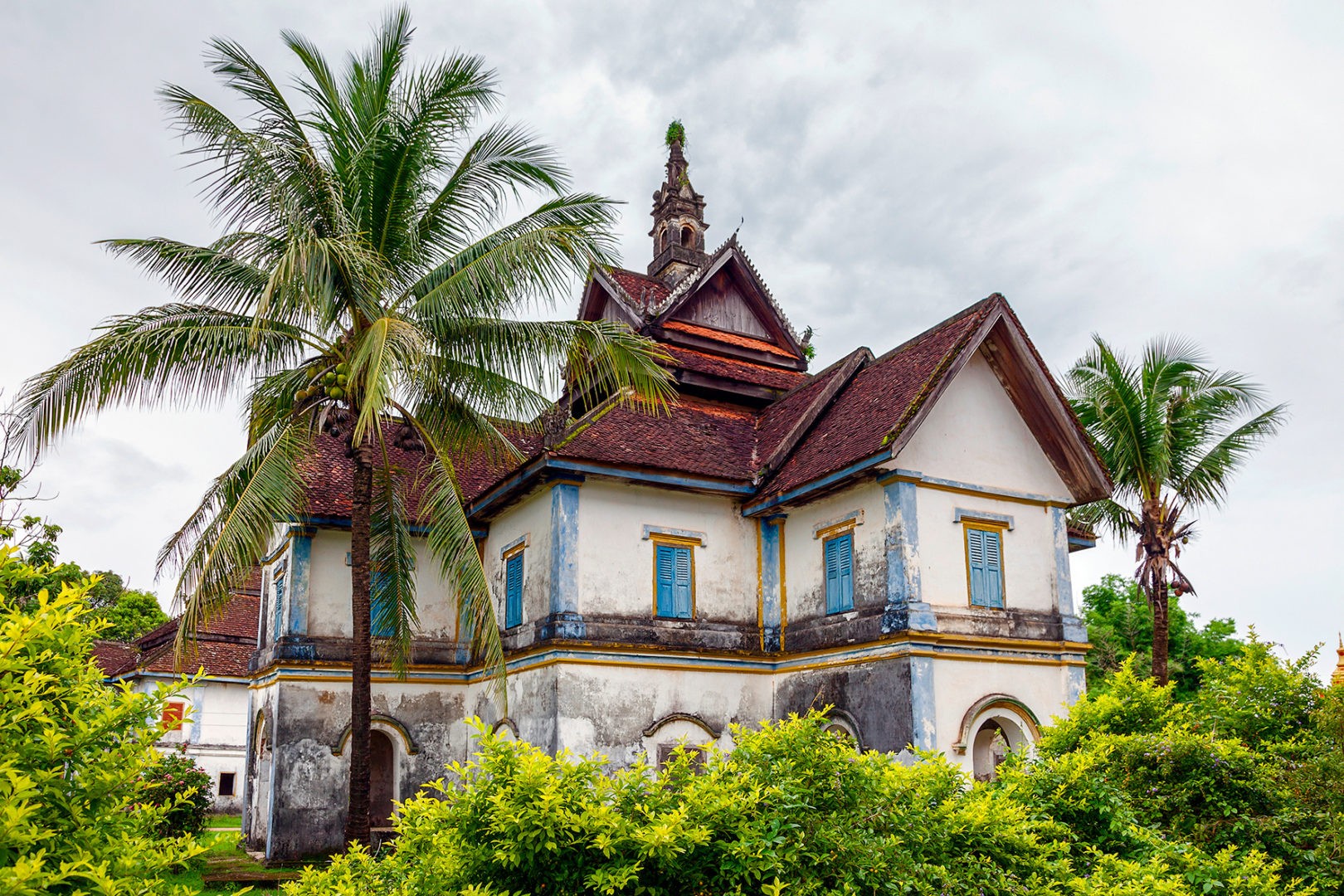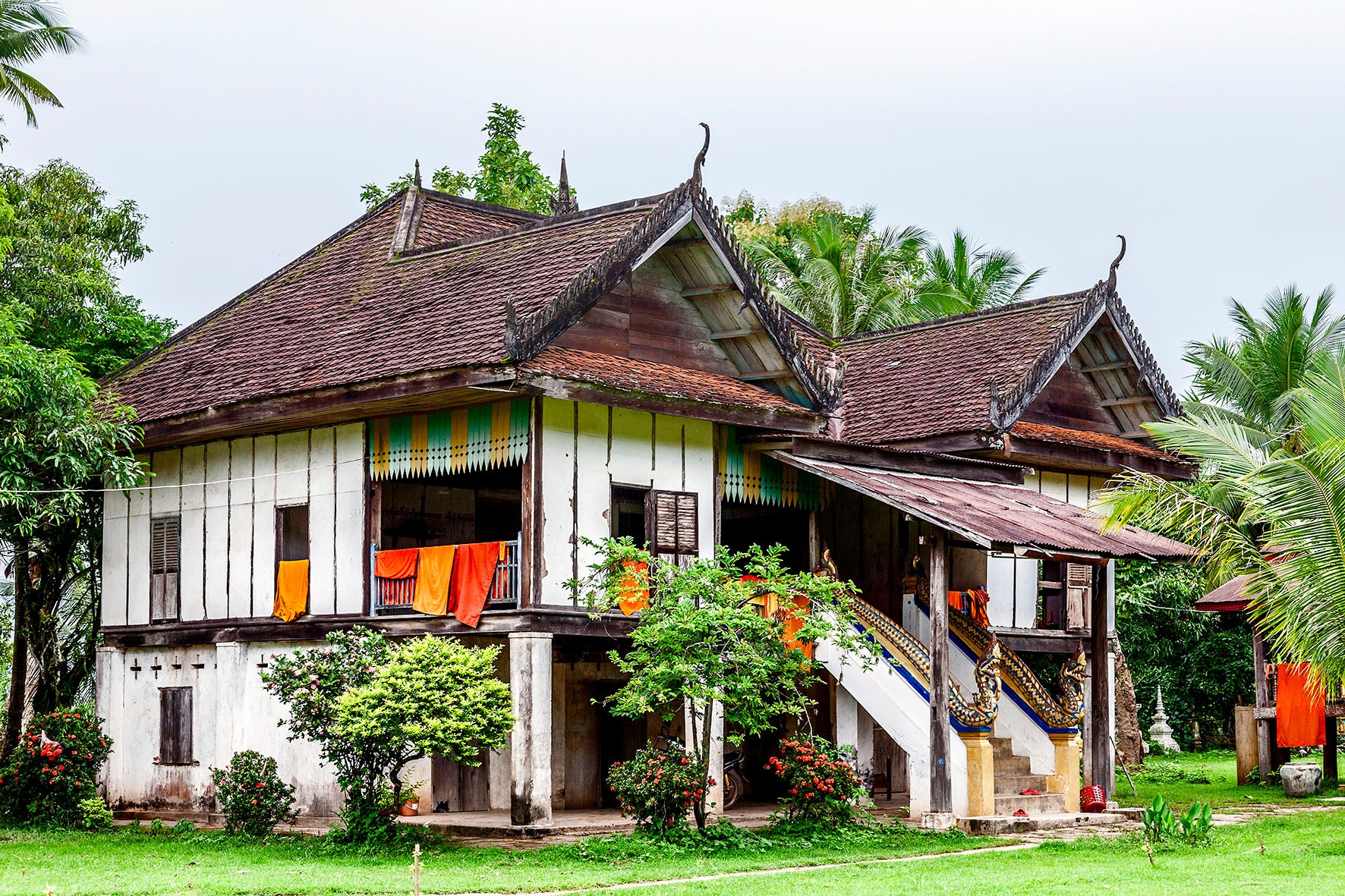 The eight thematic trails are all walkable, but can also be done by bicycle or by motorbike while a few trails require a combination with a boat trip on the Mekong. All trails are best done in the company of a local guide but some have been designed for independent travellers.
For more information and bookings please contact
Vat Phou Museum
Opening hours Daily 8:00 a.m. to 4:30 p.m.
Phone: Mr Soubanh +856 20 5576 9221
Email: informations@vatphou-champassak.com
Website: vatphou-champassak.com
CULTURAL EVENING, VISIT CHAMPASAK'S SHADOW PUPPET THEATRE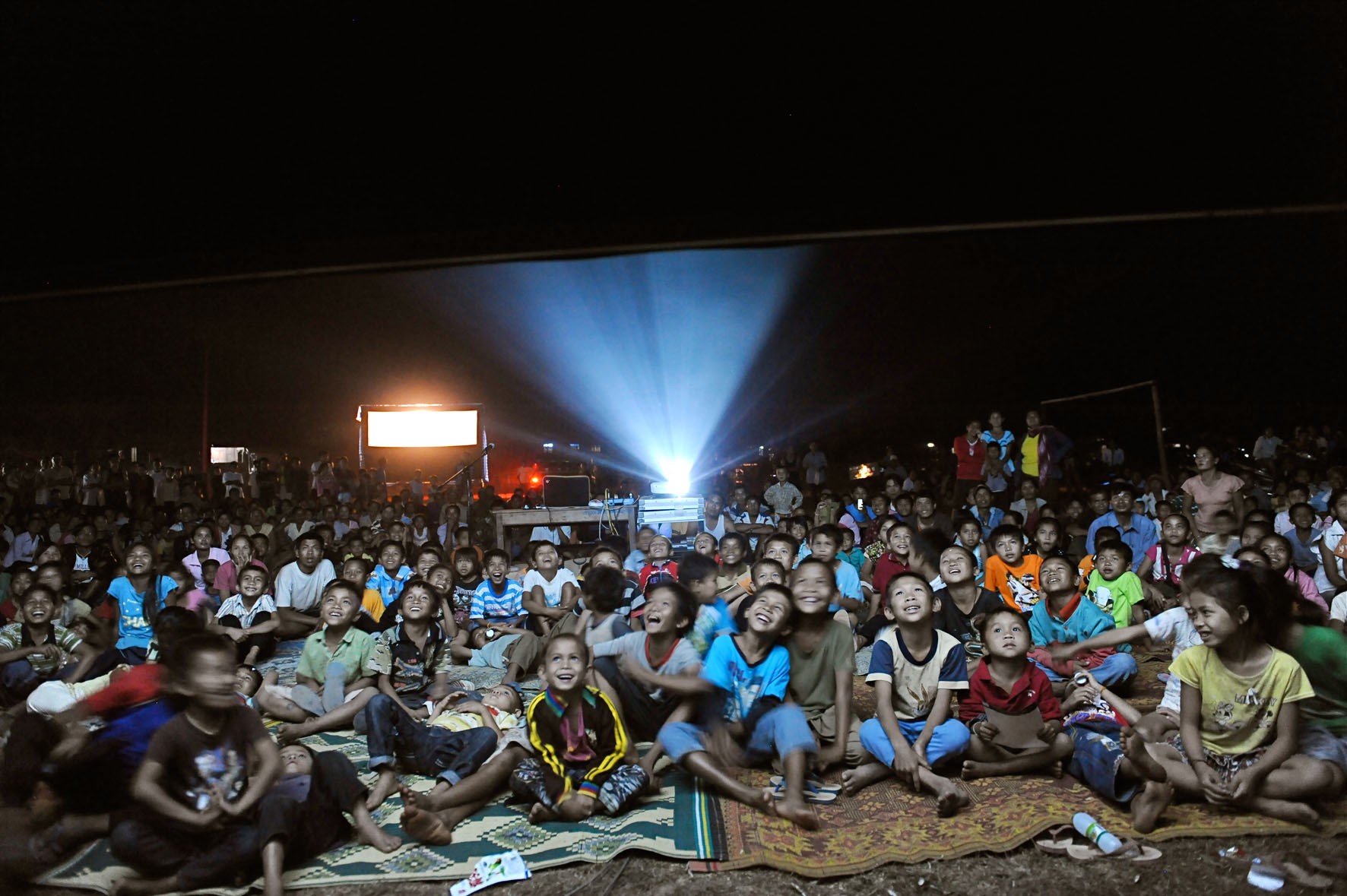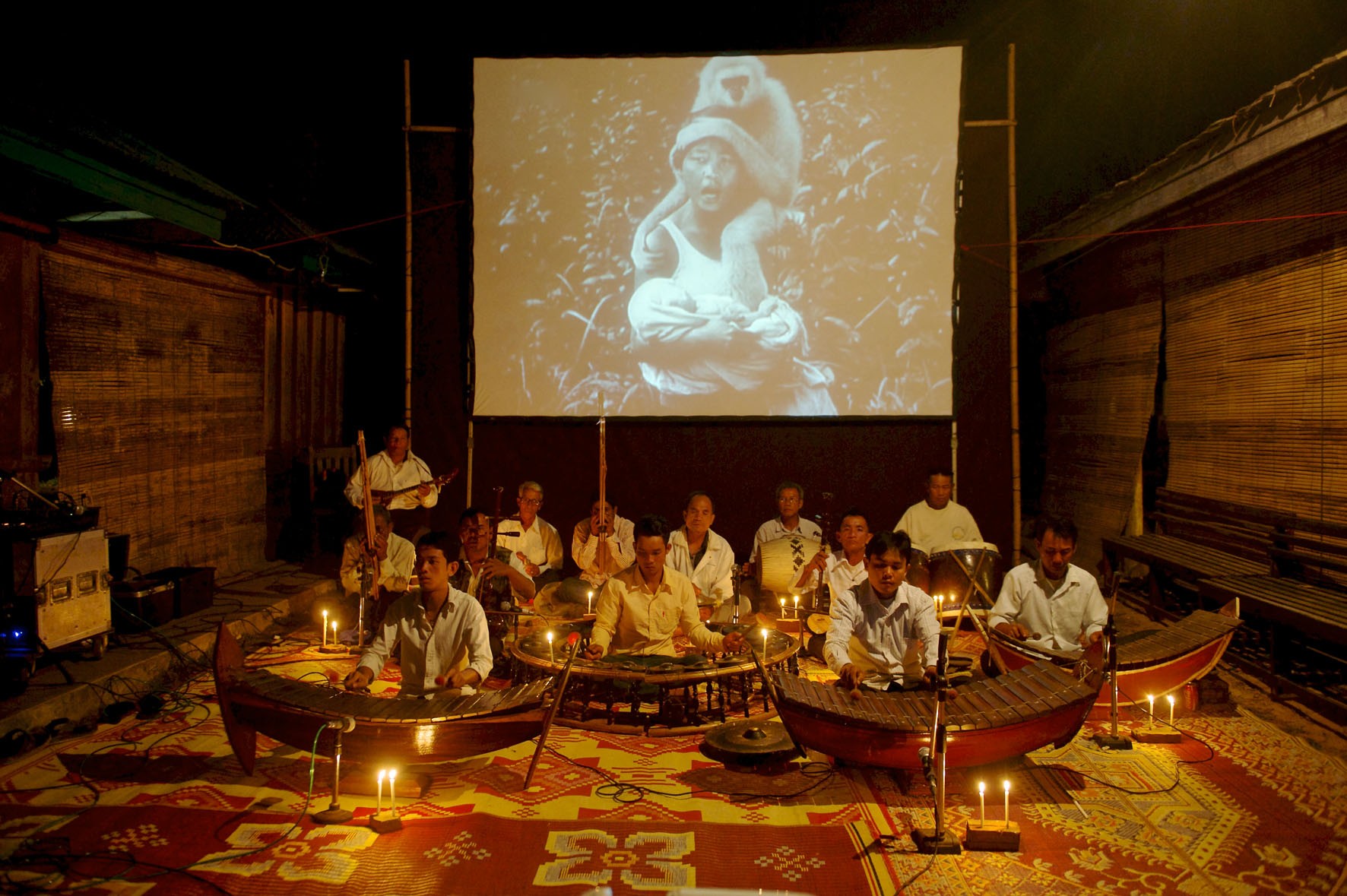 Shadow Puppetry is an ancient tradition with a long history in Southeast Asia. In Southern Laos, the Champasak Shadow Puppet Theatre has revived this long forgotten cultural tradition and with a group of 14 people including artists, musicians, vocalists, comedians and puppeteers, presents a choice of two intriguing shows.
Shadow Puppetry. The Tale of Phralak-Phralam.
Get ready to depart on an adventure to the very heart of this Indian epic. Adapted from Ramayana with humour and respect for tradition, this show is a gateway to the Shadow Puppet Theatre of Champasak. The puppets are your guides to discover the original music and songs from Southern Laos, played live by the musicians. The Lum Siphandon song with its enchanting melody will literally take you upriver all the way from the Four Thousand Islands to Champasak.
Cinéma-TukTuk. Chang, once upon a time in the jungle.
Cooper and Schoedsack's movie captures fascinating scenes of everyday life in Northern Laos in the 1920s,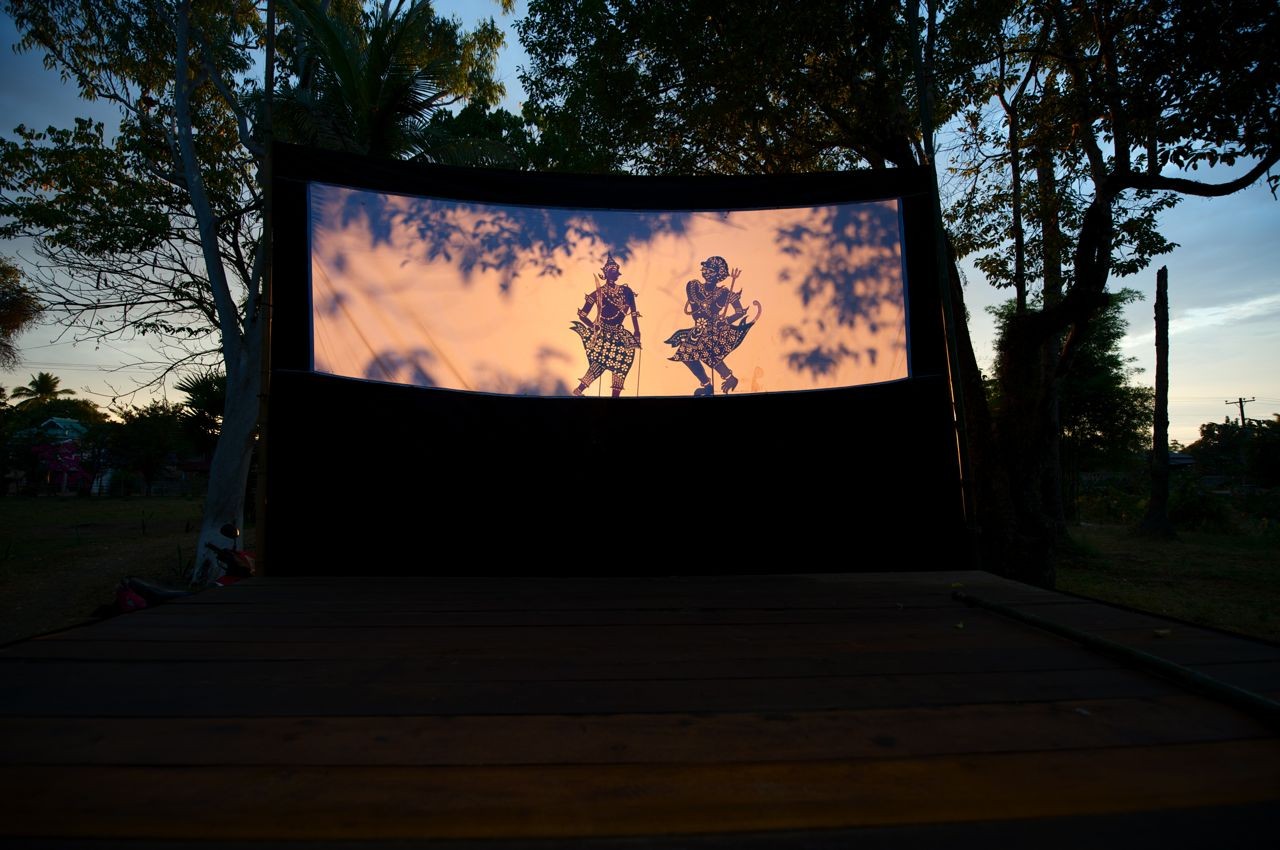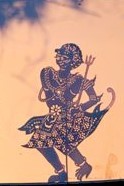 when a man had to fight to survive in a hostile environment and when nature could be friend or foe. This black and white silent movie is projected on a widescreen and accompanied by sound effects and live music from the musicians of the Shadow Puppets Theatre. This combination of the live soundtrack and raw, authentic film material makes it a memorable experience.
Where: Both spectacles take place in the centre of Champasak town
Times
• Shadow Puppetry every Tuesday/Friday from 8:30 p.m. to 9:45 p.m.
• Cinéma-TukTuk every Wednesday/Saturday from 8:30 p.m. to 9:45 p.m.
Information and booking
Contact Yves Bernard
Phone: +856 20 5508 1109
Email: ciam.laos@gmail.com
Website: www.cinema-tuktuk.org
Facebook: Théâtre d'Ombres de Champasak ATOC
***With a lot of love, this old tradition has been brought back to life by a number of motivated people. The aim is to protect this cultural heritage and to foster cultural exchange between Laos and its visitors.***
UNWIND AND RELAX, CHAMPASAK SPA AND DON DAENG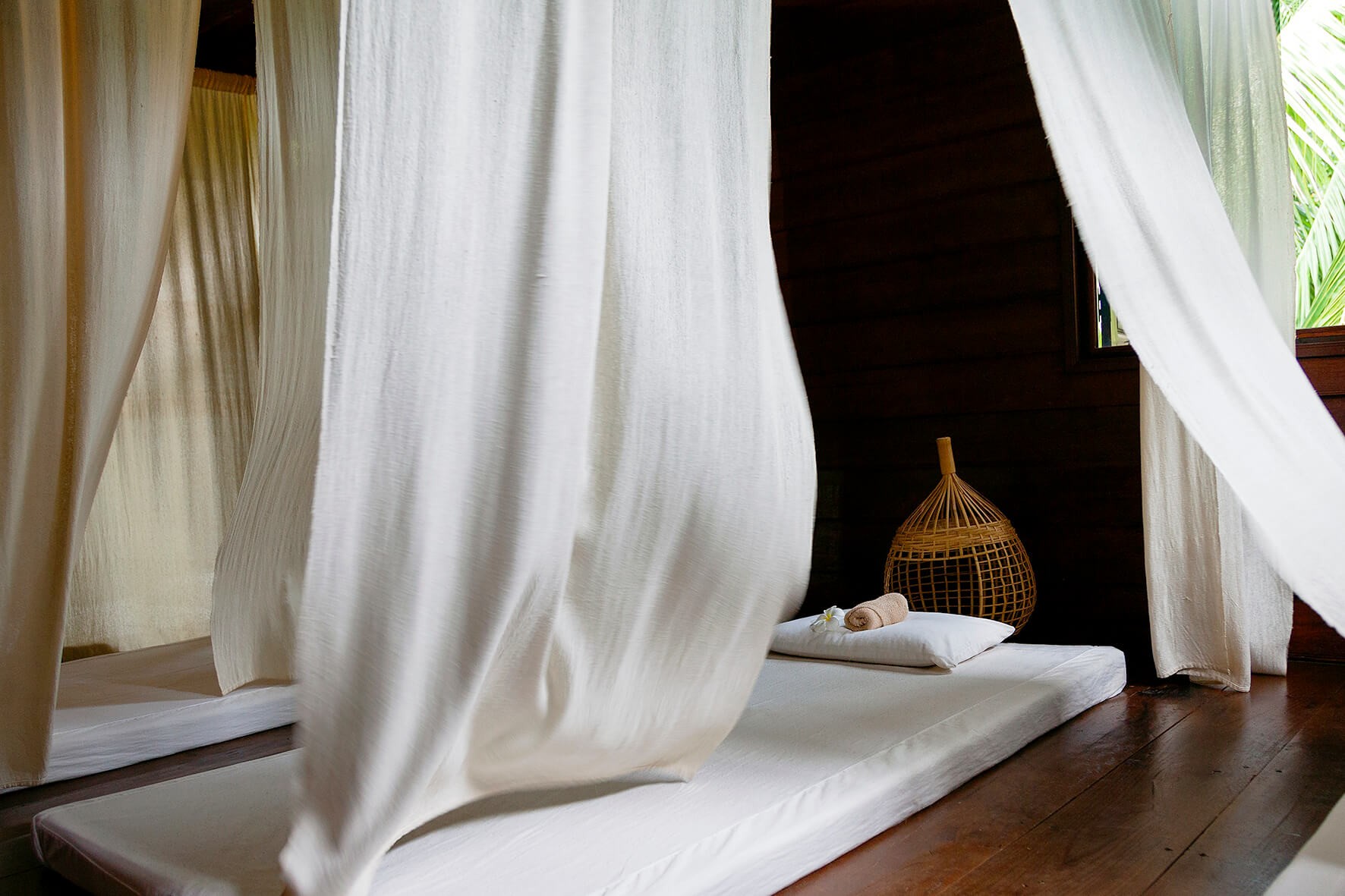 After energetic excursions and adventures in and around Champasak, enjoy the town's laid-back atmosphere and spend time with its charming people to recharge your batteries and recover a sense of wellbeing and balance before moving on to your next adventure. Two things that help you do just this with a trip to the Champasak Spa and a visit to the island of Don Daeng.
Champasak Spa, The natural outdoor wellness centre in Southern Laos.
This charming Spa, located in a beautifully restored traditional wooden house on the banks of the Mekong River, creates a warm atmosphere and offers an ideal space to relax and re-energise. A trained and experienced team will take care of your needs and wishes and can apply a wide variety of massage techniques from China, Thailand and Laos that will provide you with a sensation of wellbeing.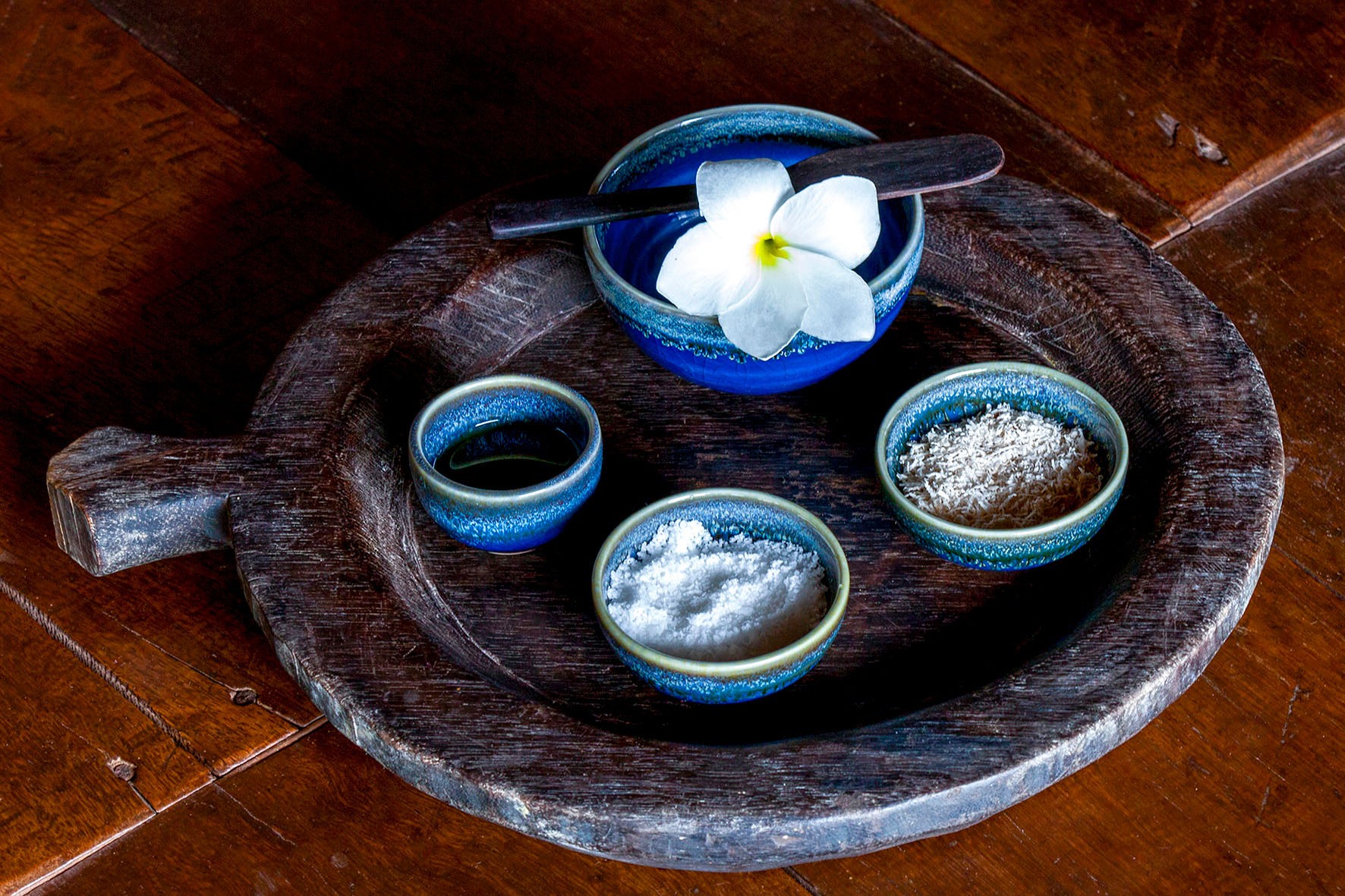 The Spa was established in March 2009 as a privately financed development project with the aim of creating long-term employment opportunities for local villagers and to contribute to and promote sustainable tourism in Champasak.
The Spa is specialised in the following tailor-made treatments
• Half-day and Full-day Wellness Packages
• 2 or 3 days Wellness Packages
The package of your choice can include a combination of these treatments Traditional body massage, herbal body massage, herbal compress, organic body scrub, organic facial treatment, traditional Lao hair spa (oil treatment), or a coconut oil aroma body massage in a pavilion on the banks of the Mekong River.
All the products used at the Spa are natural and organic and are based on homemade recipes made mostly with ingredients from the nearby villages. These products used as treatments are freshly prepared. A reservation in advance is highly recommended.
Book your package
Phone: +856 20 5909 4061 or +856 20 5649 9739
Email: contact@champasak-spa.com
Website: www.champasak-spa.com
Facebook: Champasak-Spa Projet de Développement durable Laos
***The profits from sales of products flow into the creation of a fund for social and educational projects to the benefit of employees of the Spa and their families. The Spa has also been supporting several projects for the benefit of the local community***
DON DAENG, ENJOY THE LAID-BACK ATMOSPHERE OF A MEKONG RIVER ISLAND
This beautiful island is located just across the Mekong River from Champasak. The tranquil environment is the perfect place to take a bicycle ride or stroll along treelined paths. You can stop along the way to try fresh fruit, coconut or sugar cane juice. Visit Buddhist temples, an ancient forest stupa located in the middle of the island, or walk along rice fields, as buffaloes, cows, and goats cross your path. Greet the local villagers as they slowly drive by on motorbikes or old mini tractors or stand on one of the beaches. Enjoy the laid-back atmosphere on this 8km long island.
Cycling routes: For the cycling round trip start from the northern tip of Don Daeng, head towards the south (either along the west or east coast), after about 3 to 3.5km take the path that cuts through the middle of the island past Wat Pha (forest temple) until you reach the other side of Don Daeng and turn to head back towards the north to the starting point. Duration: approx. 2.5h. From the north you can also head south all along the west coast for about 6km and then follow the path leading to the east coast of the island to find yourself at a small beach (during dry season only). Or, make the full west coast of about 8km to get a feeling of the island's size.
How to get there: Take a boat from Champasak. Ask at your guesthouse or restaurant or go to the Tourist Information Centre. You can also go directly to the pier at the northern edge of the village called "Phaphin", where the ferry crosses to Ban Muang and ask for a boat to Don Daeng. A ferry or a small boat will usually drop you at Ban Hua Don Daeng at the northern tip of the island where you will find a path that leads around the island.
Where to stay: You can spend a night on Don Daeng, either in the basic community guesthouse, in a homestay, or in a comfortable bungalow of the upmarket La Folie Lodge.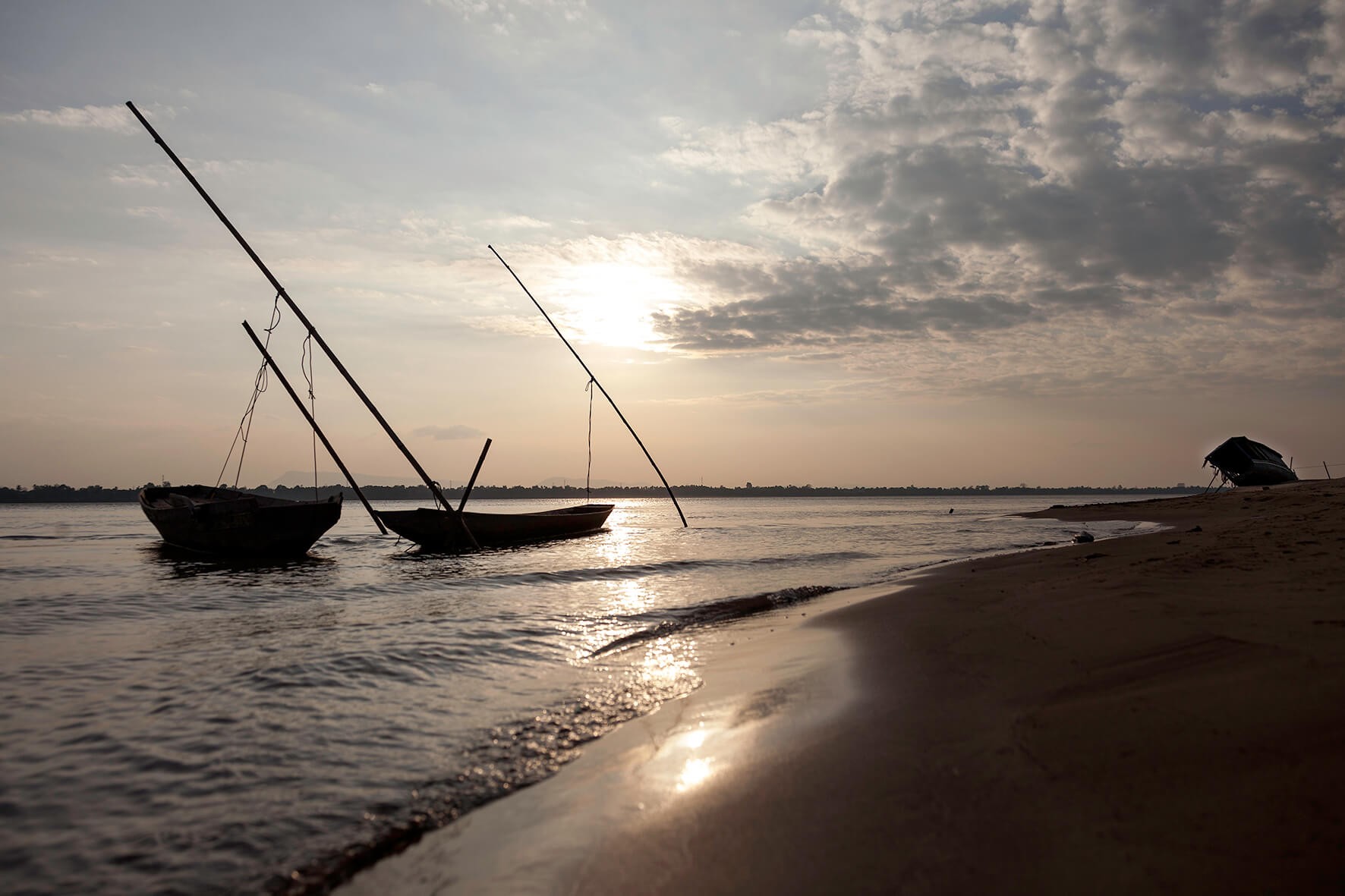 What to bring: Although there are a few small shops in the north of the island it is advisable to bring some sun protection and some water for the start of your trip. It is also better if you bring a bicycle from Champasak as there are only a few available on the island. If you stay at La Folie Lodge, they have bicycles and can provide you with a cycling itinerary map. If you want to have a swim at one of the beaches, be careful of the current and see also → Do's and Don'ts.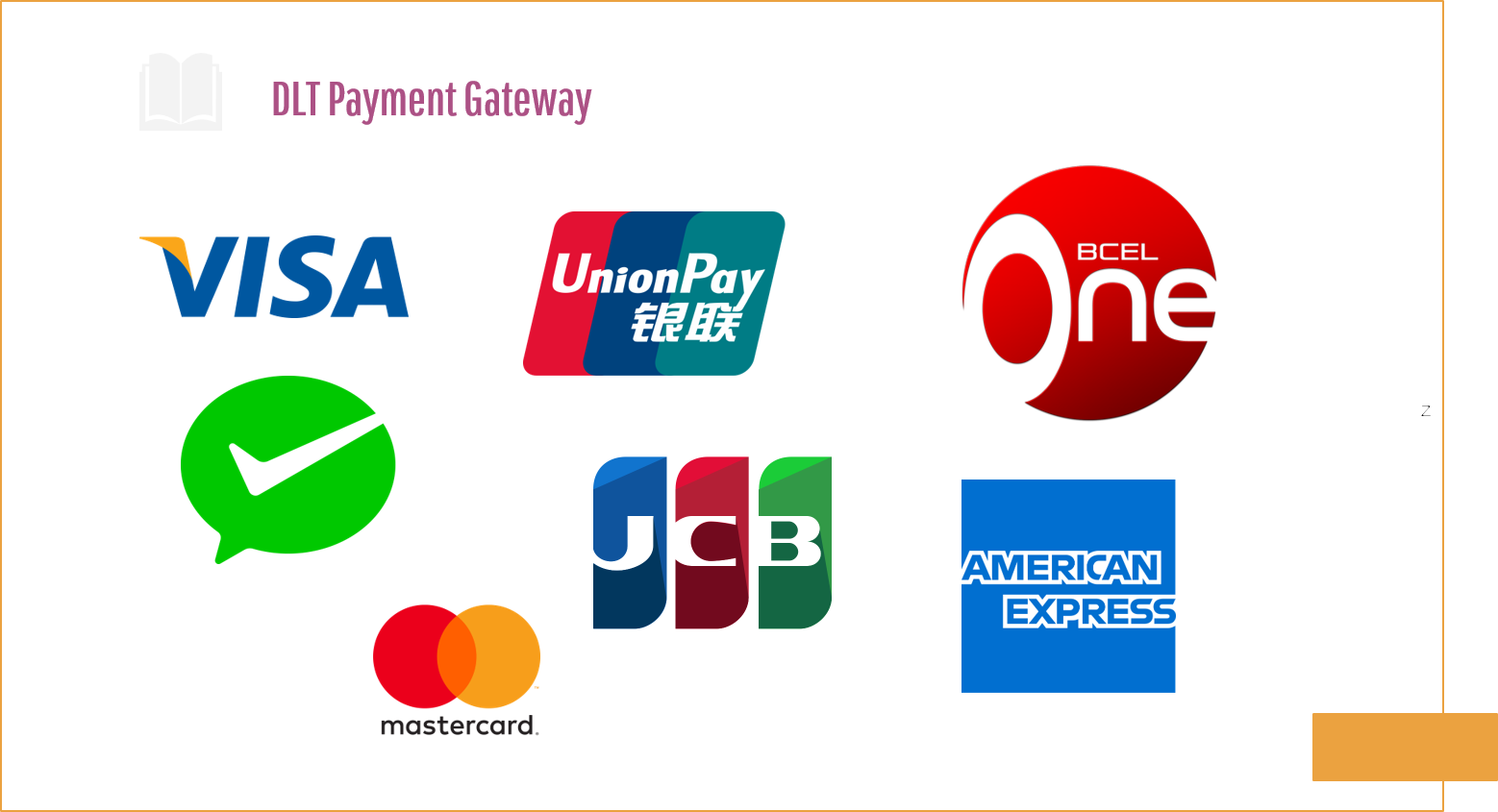 Sourced by Southern-Laos