The Xe Pian National Protected Area (NPA), established in 1993 and covering an area of 2,400 square kilometres, is considered to be one of the top three most biologically important protected areas in Laos. Rare wildlife species can be found in unique habitats, including wetlands with large water birds and areas of lowland forests hosting large mammals.
Venture into the area to enjoy ecotourism activities while knowing that your support helps to provide opportunities for local villagers. You can ride on the back of an elephant, opt for some trekking in the forest, canoe with a local guide through the wetlands in the rainy season, or simply relax and observe life in the wetlands.
How to get there: Ban Kiet Ngong is located around 57km south of Pakse. You can travel by local bus that leaves Pakse from the Southern Bus Station at kilometre 8 once a day. If you wish to get there faster and more comfortably, travel agents in Pakse can organise transport or a private tour for you. If you are adventurous, you can take a public bus that heads to the Four Thousand Islands on Road 13 and ask to get off at kilometre 48 at Ban That Beng Village. From here travel east along Road 18 for 7km and then turn right at the signpost for Kiet Ngong, which is a further 1.5km down the road. The access road is still unpaved and it can therefore be challenging to get to in the rainy season.
Where to stay: You can stay in a comfortable bungalow or an ecoroom at the up-market Kingfisher Ecolodge, in a homestay, or in a simple community guesthouse.
Information and bookings: All treks in Xe Pian NPA should be undertaken with a local guide. To book a locally guided tour, visit the Tourist Information Office in Pakse or book directly with Kiet Ngong villagers (+856 30 955 2121 Lao speakers only). Alternatively contact Kingfisher Ecolodge, Green Discovery or other local tour companies.
BAN KIET NGONG, ELEPHANT RIDES TO PHOU ASA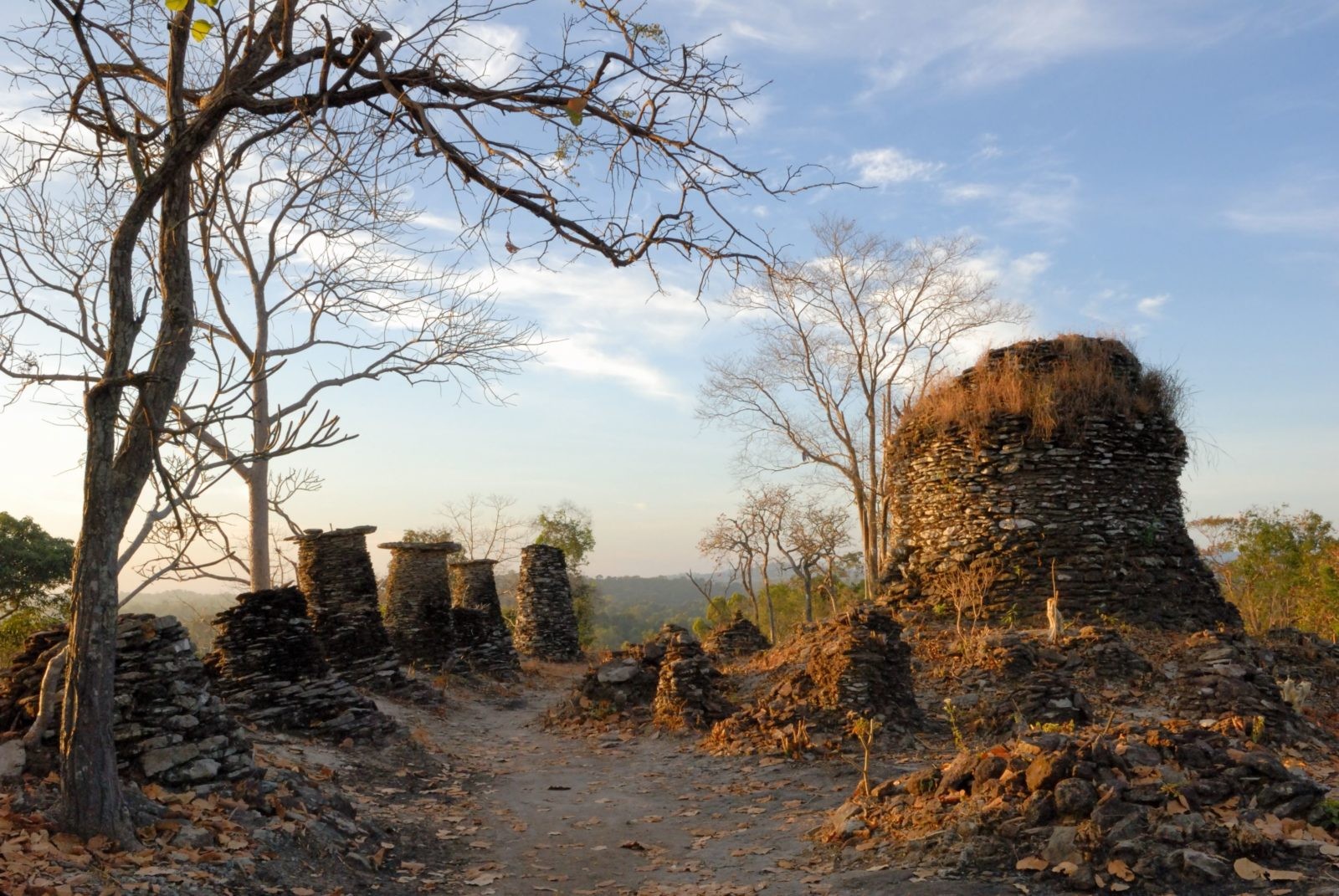 Located at the edge of the wetlands, Ban Kiet Ngong Village, with its traditional houses, temples and working elephants, offers a fascinating window to authentic rural life. The village, with a population of about 1,000 inhabitants, has always had a relationship of working with elephants. Hurry up, as only five elephants are left, and the traditional lifestyle is changing rapidly!
Why don't you join an elephant trek and venture into the forest or walk to the top of Phou Asa? Ride on an elephant's back from Ban Kiet Ngong Village to the rocky summit of Phou Asa and visit the mysterious ruins of a temple whose history is still yet to be fully documented. Enjoy stunning views over the wetlands, the forests of the Xe Pian NPA and the Bolaven Plateau. You can also take elephant rides to other nearby forests and wetlands.
If you have always wanted to become an Elephant Rider, Kingfisher Ecolodge can help make your dream come true as they provide one-day training courses with local village mahouts in Ban Kiet Ngong. They can also organise a one day Elephant Safari for a special jungle adventure taking across paddy fields and wetlands before you enter the jungle.
Information and bookings: Book at least one day in advance, as villagers and elephants need to get ready. You can book directly through the villagers from Ban Kiet Ngong (+856 30 955 2121 Lao speakers only), the Tourist Information Office or with travel agents in Pakse and Vientiane. Kingfisher Ecolodge also facilitates bookings, www.kingfisherecolodge.com
***THE ASIAN ELEPHANT***
The Asian Elephant is an officially endangered species. Numbers have dropped significantly over the last couple of years and it is estimated that now there are fewer than 30,000 worldwide. Laos once called "The Land of a Million Elephants", is now home to less than 1,500 elephants. Approximately one third of them are privately owned and most of them are domesticated to work in the logging industry. The remaining elephants are used in the tourism sector.
Further information www.elefantasia.org and wwf.panda.org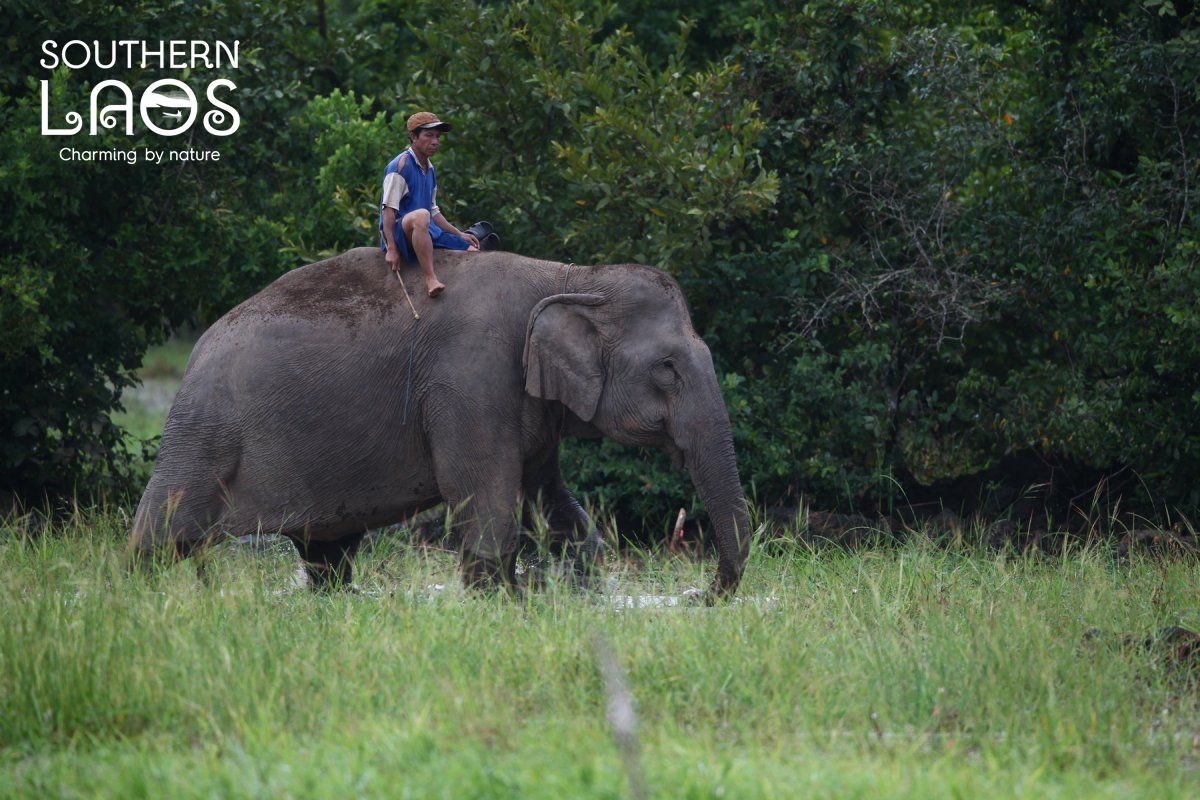 CLOSER TO THE GROUND, FOREST TREKKING AND MOUNTAIN BIKING
There are also some interesting half-day or full-day trekking options. Discover the tropical forest, and learn about medicinal and edible plants, as well as non-timber forest products. Follow mysterious animal tracks and finally savour the stunning views from Phou Asa.
There is also a mountain biking option to Dong Hua Sao National Protected Area. It is a one-day trip to Lao Gna Village, followed by a forest walk and a picnic lunch with villagers. Afterward, you can trek to one or more of the waterfalls in the Dong Hua Sao NPA and swim in the refreshing clear waters that descend from the Bolaven Plateau before your return to Ban Kiet Ngong. This trip is only possible in the dry season.
Information and bookings: Kingfisher Ecolodge organises forest trekking and mountain biking (in the dry season only) and also rents mountain bikes for a day to explore the village and surrounding area on your own. Bookings for trekking can also be made through the villagers (+856 30 955 2121 Lao speakers only), the Tourist Information Office in Pakse, or travel agents in Pakse and Vientiane.
***PATHOUMPHONE WETLANDS – BEUNG KIAT NGONG RAMSAR SITE***
These large non-flowing wetlands are among the most threatened habitats in Laos. Beung Kiat Ngong and the surrounding wetlands cover an area of about 24 square kilometers under the current Ramsar boundaries. It is only a small part of a larger complex wetland system that even extends over the border to Cambodia.
For further information www.iucn.org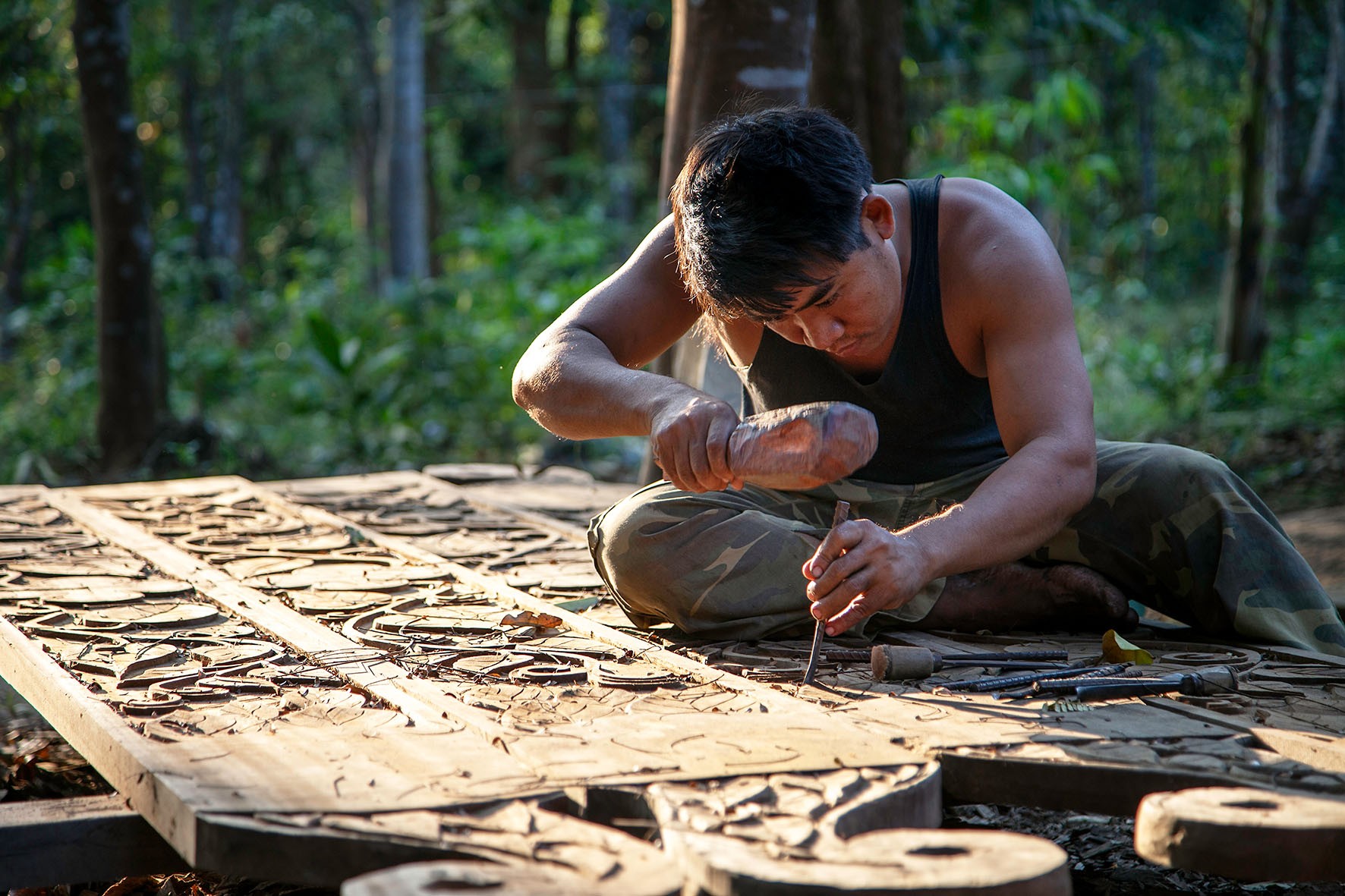 BAN NONG BUENG, SOUTHERN LAOS' WOODCARVING VILLAGE
Ban Nong Bueng is a traditional woodcarving village that has managed to pass on ancient woodcarving skills from one generation to the next. The traditional wood carving techniques used here originate from the Ta Oy ethnic group that used to live in the highlands of Southern Laos. Their products are all hand made in Nong Bueng Village and sold on the domestic and international markets. You are more than welcome to visit the village and meet the artisans while they work. Feel free to look at the woodcarvings and don't forget to buy some souvenirs!
How to get there: On the way to/from Ban Kiet Ngong Village or the Four Thousand Islands Visit Ban Nong Bueng wood carving village (43km south of Pakse on Road 13).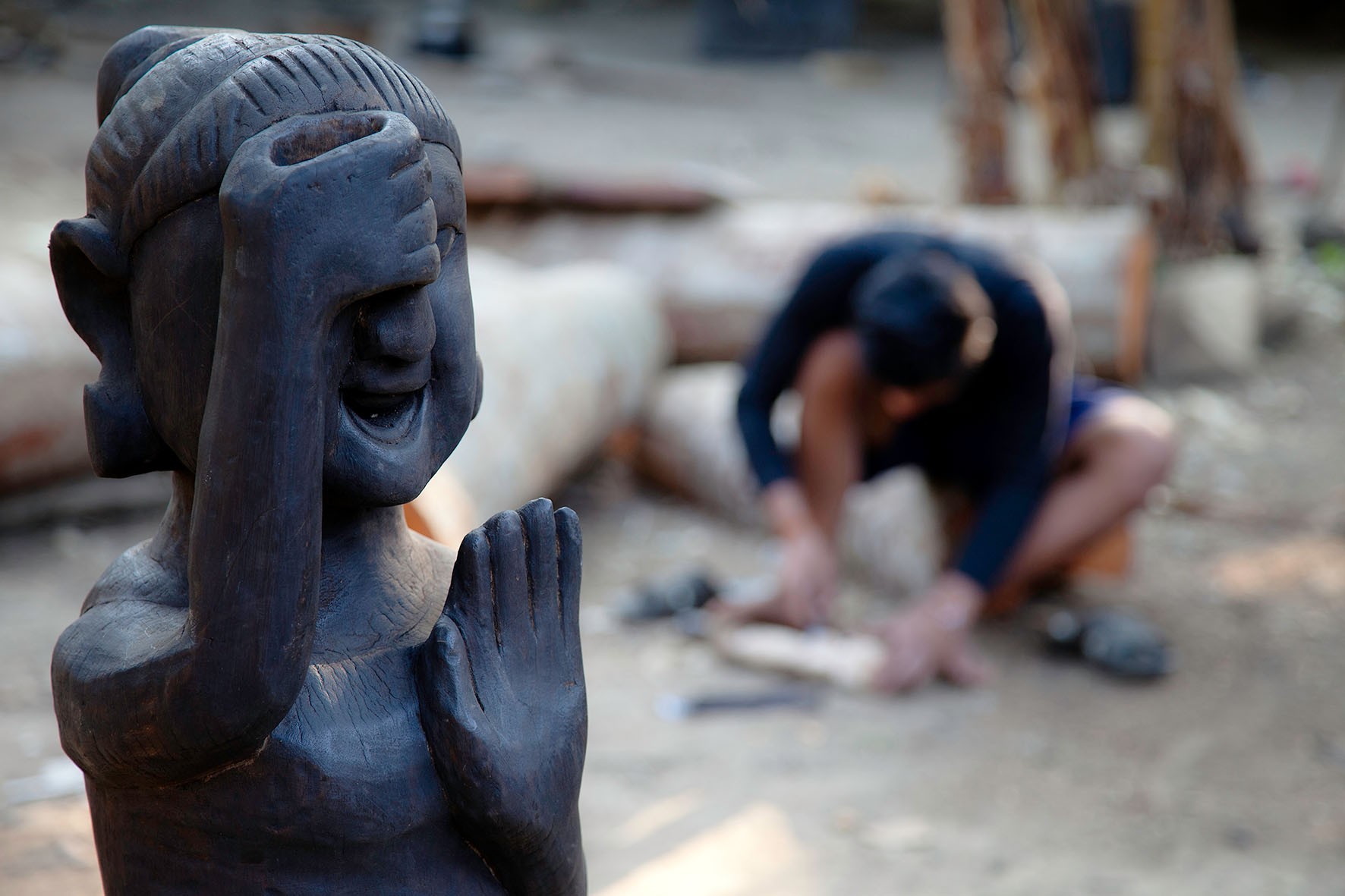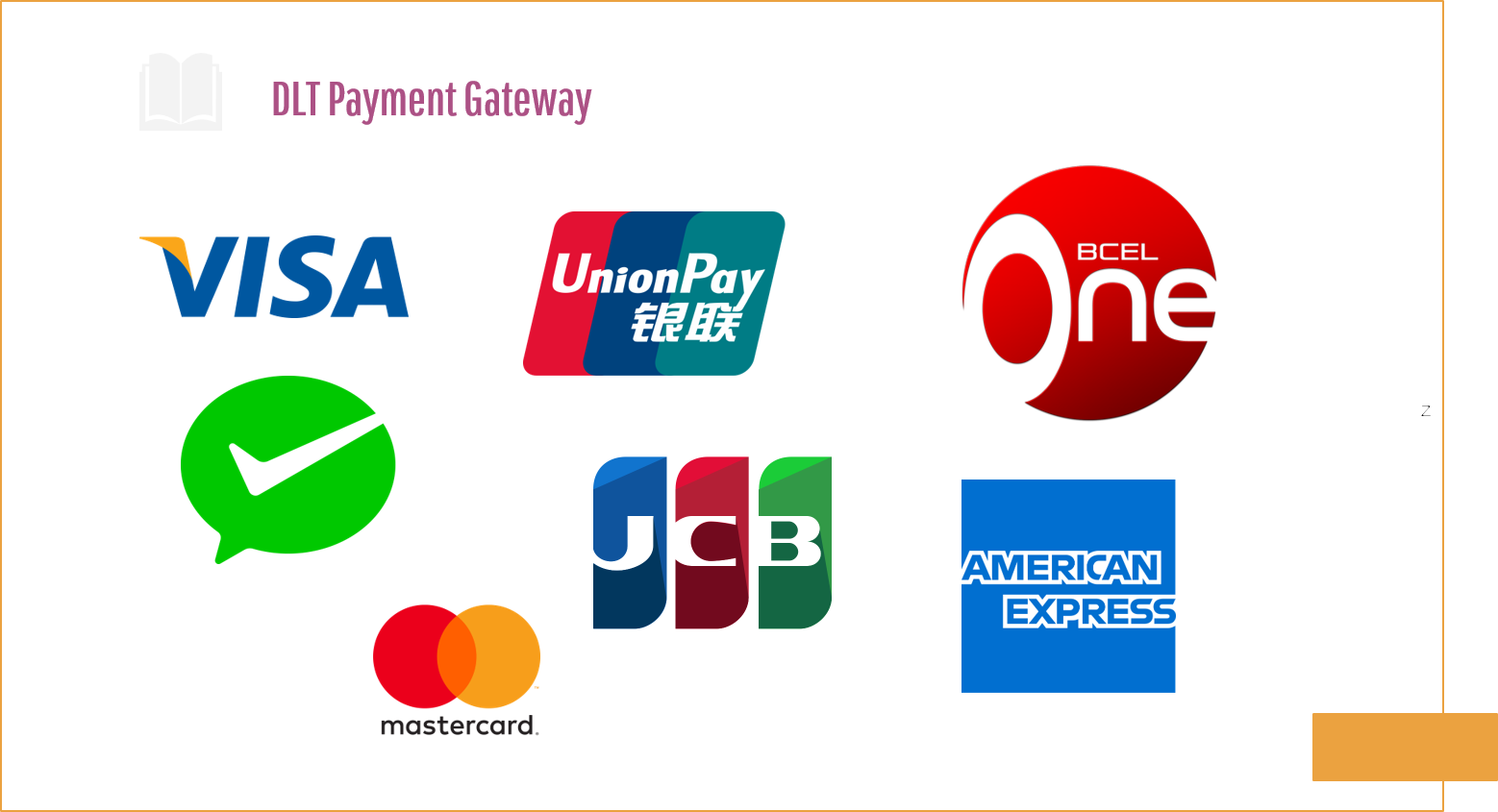 Sourced by Southern-Laos