Let's escape the North and travel to the South of Laos! If you are about to travel to the south of Laos and have no idea where to stay. Check out the list of beautiful hotels that are ideal for recharging your batteries while immersed in the breathtaking nature while traveling in the Southern part of Laos which has lots of attractions nearby the hotels. Although these unique accommodations are a bit over the usual backpacker budget, featuring hotels, you might just want to treat yourself one night to something crazy.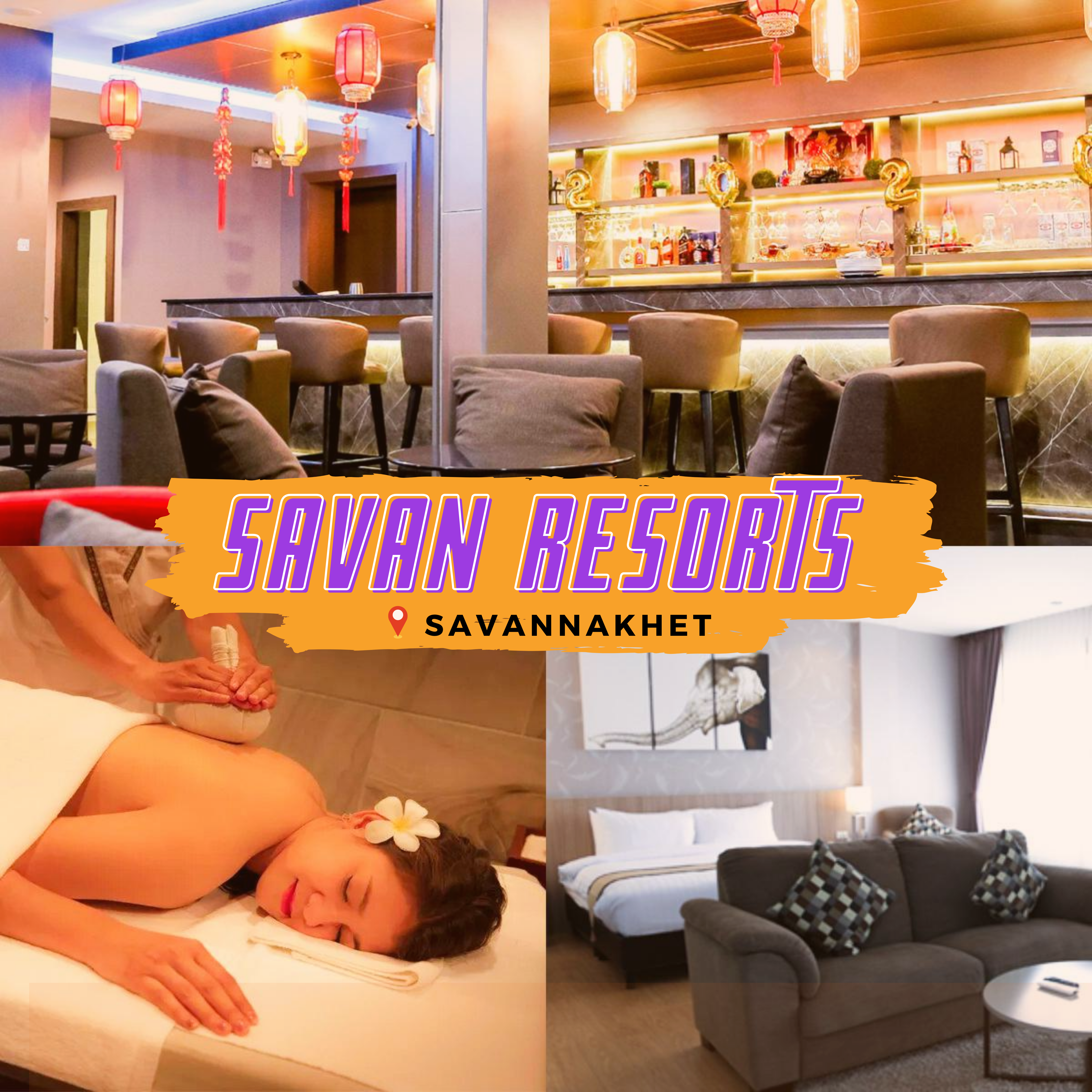 Savan Resorts (SR), Laos's hidden lifestyle destination resort, is located in Savannakhet Province (southern of Laos). SR is a very unique resort with a mixed architectural design inspired by Lane Xang and the Southern Laos Kingdom.
Perfect combinations with an impressive full-service set in the luxury hotel in southern Laos; it's a great spot for an escape from the rushed city to chilling with your friends or family's holiday. Relaxing your state of mind and body with a variety of activities that are suitable for all ages offered by the Hotel.
📍Location: Nongdeune Village, Kaishonephomvihan District, Savannakhet.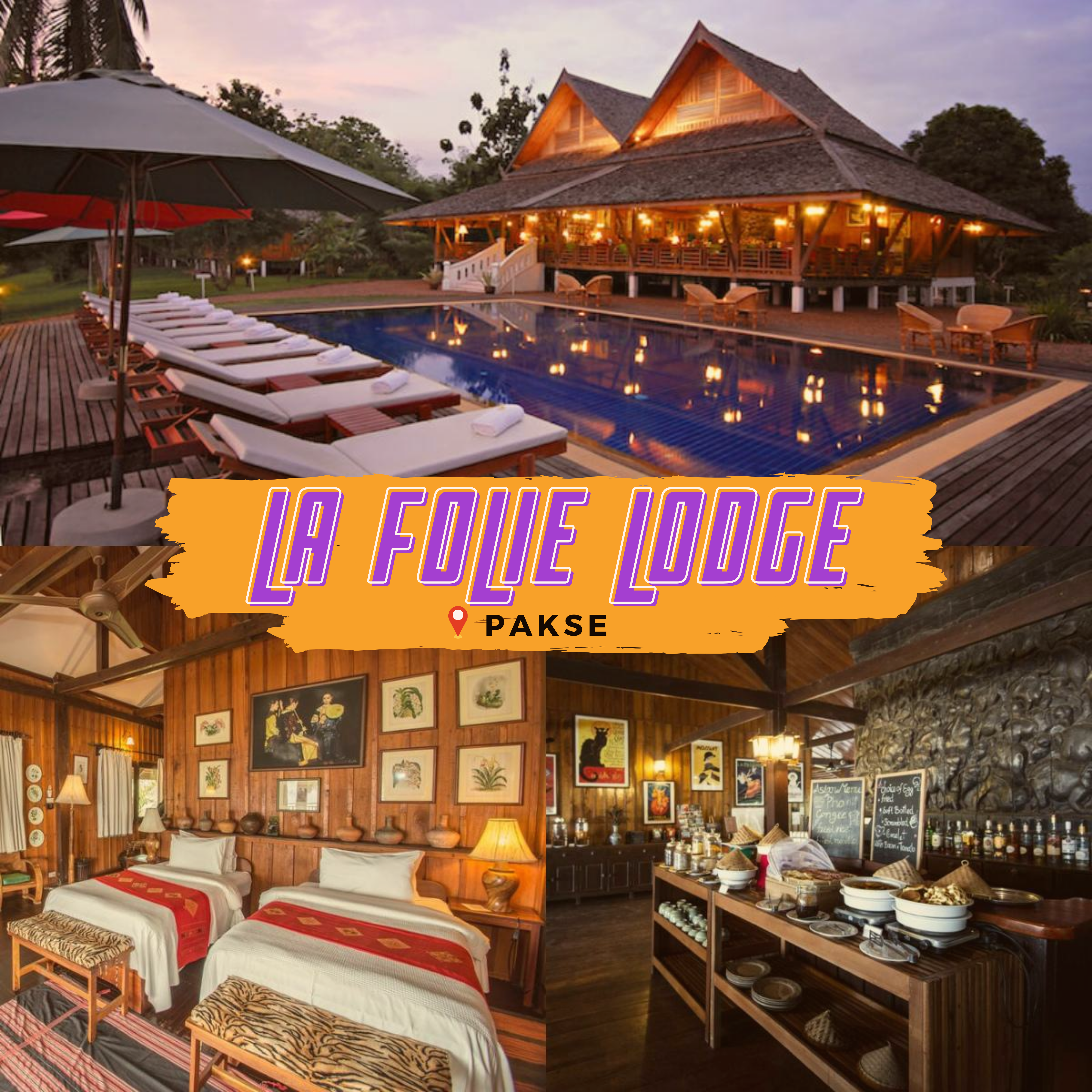 La Folie is a charming lodge located on Don Daeng, a car-free island facing Champasak Town.
Don Daeng, in Lao the "Red Island", is a peaceful haven within the UNESCO protected area of the Vat Phu, well known for its outstanding sunsets. Discover the best of Southern-Laos traditional lifestyle and hospitality, a well-kept secret.
Enjoy the swimming pool at sunset, cycling around the lovely Don Daeng island, or meeting with the locals is only a glimpse of what the surroundings offer. The Vat Phu, UNESCO World Heritage Site, is just a 15 minutes boat ride away and the Bolaven Plateau as well as the 4,000 islands offer great excursions' opportunities.
📍Location: Done Daeng, Champasak province.